Pepper is one of the most widely grown economic crops in the world. Many people mainly plant peppers, and it is more used by people to make various sauces. With the rising living standards of people in recent years, the development of various foods cannot leave the role of peppers. Most merchants choose to use dried chilies to make sauces because they have a more intense aroma and can be stored for a long time. Many manufacturers choose to use the
chilli dryer
for production in order to improve their work efficiency.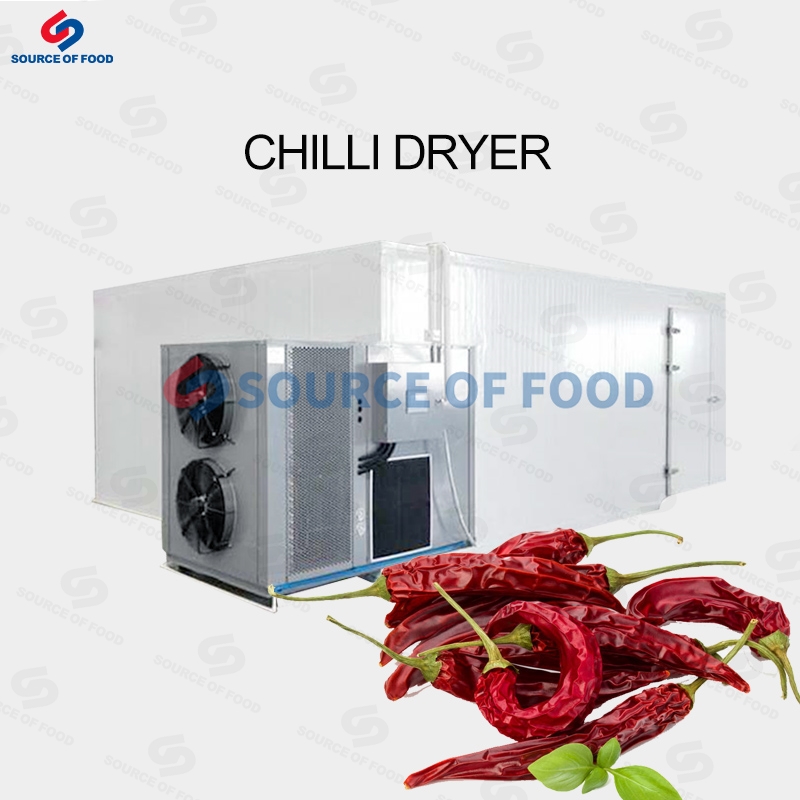 As a chilli dryer machine manufacturer, we are always committed to producing efficient machines for your production, and every machine brought to you is strictly controlled. You only need to put the pepper into the drying room, set the required temperature and humidity on the PLC control panel outside the machine, the machine will dry it by itself, and the dried chili will be affected by many customers regardless of color or fragrance. Recognition. A lot of customers came to visit our factory and were very satisfied with our machines and the results of trial production.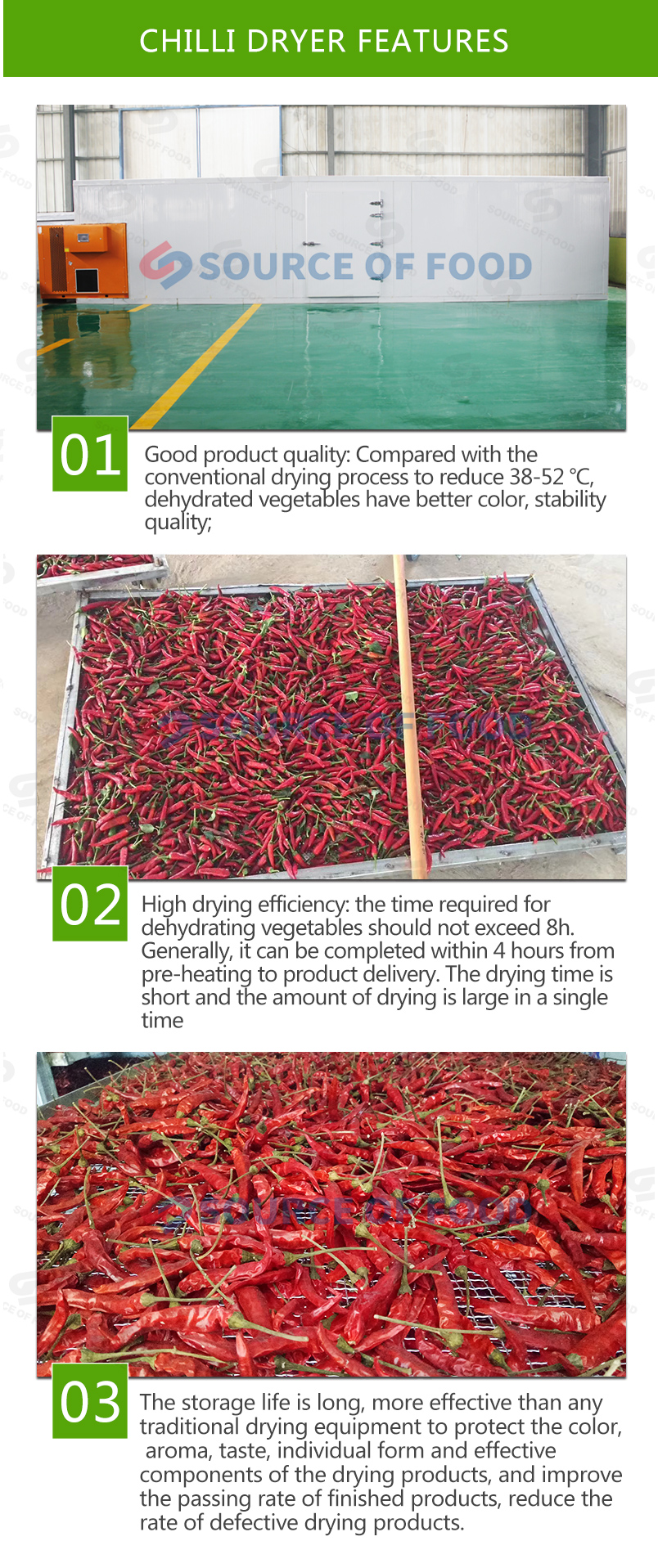 In addition to drying a variety of crops such as peppers, our chilli dryer can also dry our daily consumption of fruits, noodles and seafood. The machine is also recognized by customers for its excellent characteristics. If you need a dryer, please leave a message to us, our staff will reply to you in the first time, and will design a machine that suits you according to your production, site and size, and bring you a good time. Purchase experience.