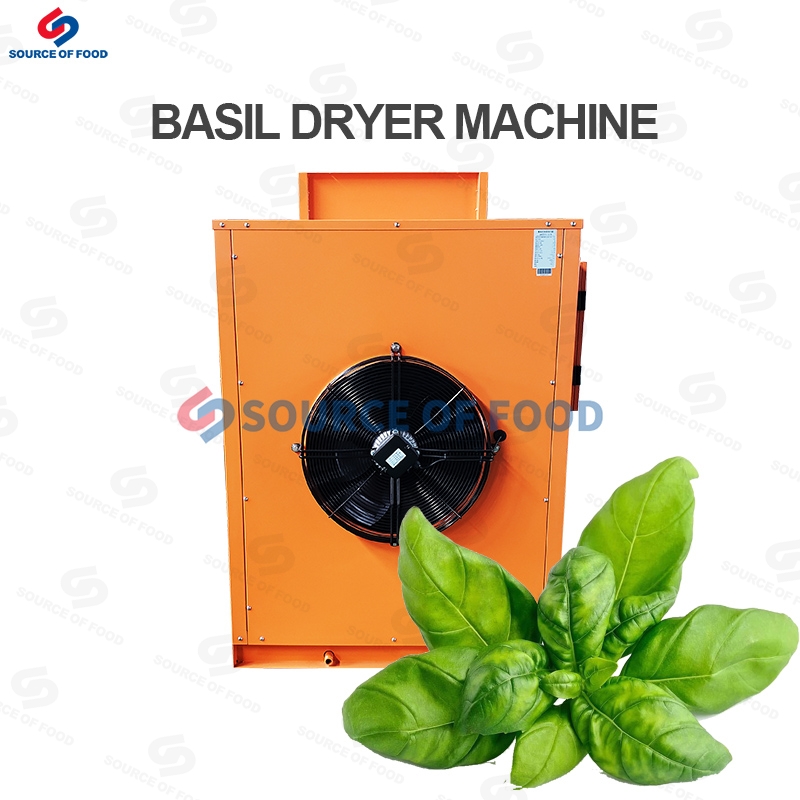 Product introduction
Basil is a kind of plant which can be used as Chinese medicine or spices. It tastes like fennel and is native to tropical Africa and Asia. In China, it is mainly distributed in Xinjiang, Jilin, Hebei, Henan and other places, providing high-quality raw materials for our basil dryer. Our basil dryer machine is environmentally friendly and non-polluting. It will not damage its medicinal and edible value after drying. It is easy to be used in medicine and cooking. It is very popular and loved by customers at home and abroad.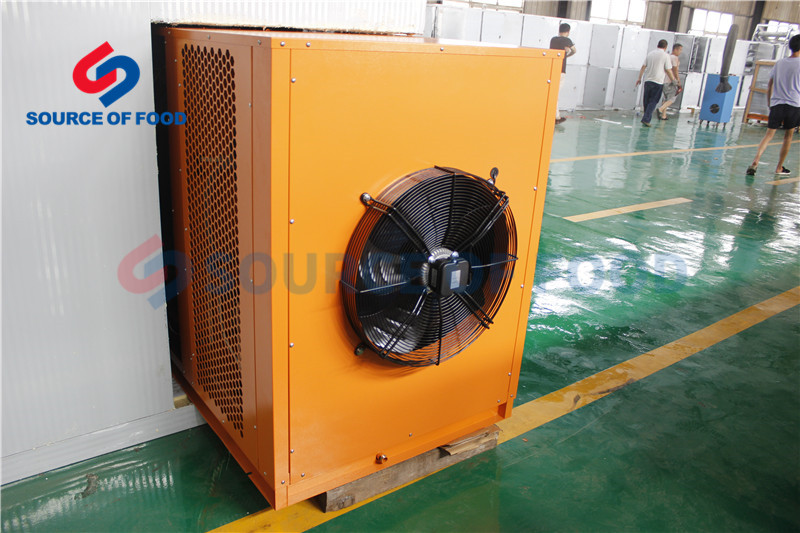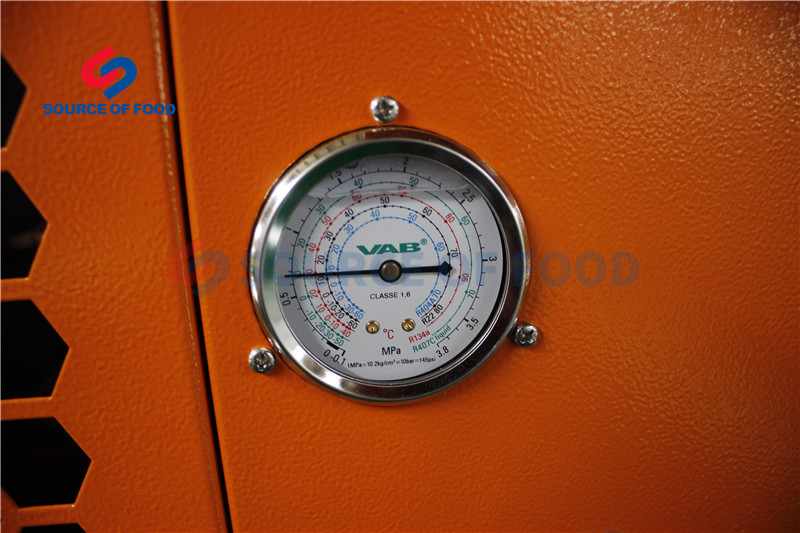 Our basil dryer adopts the principle of environmental protection, energy conservation and pollution-free inverse Carnot in the drying process. It only needs to use electric energy to compress air energy, and the converted high temperature provides conditions for the drying room. The humidity and temperature in the drying room are controlled by the PLC intelligent control board. The machine realizes full-field automation and labor saving.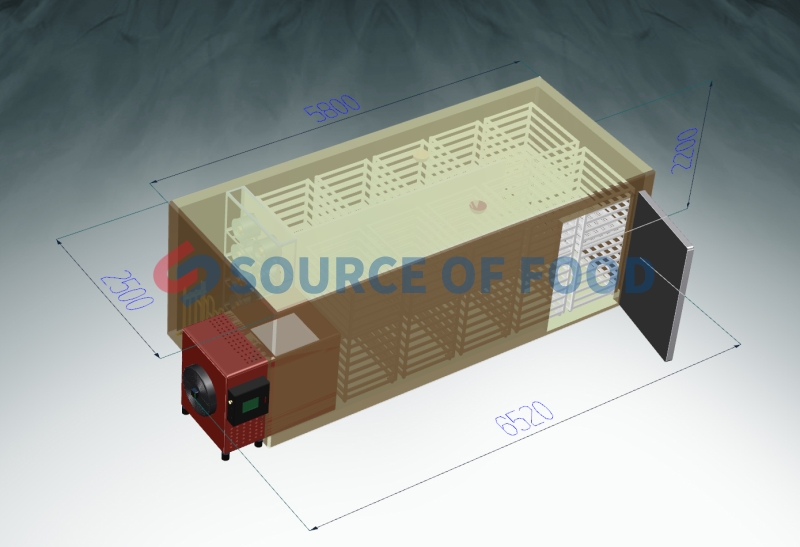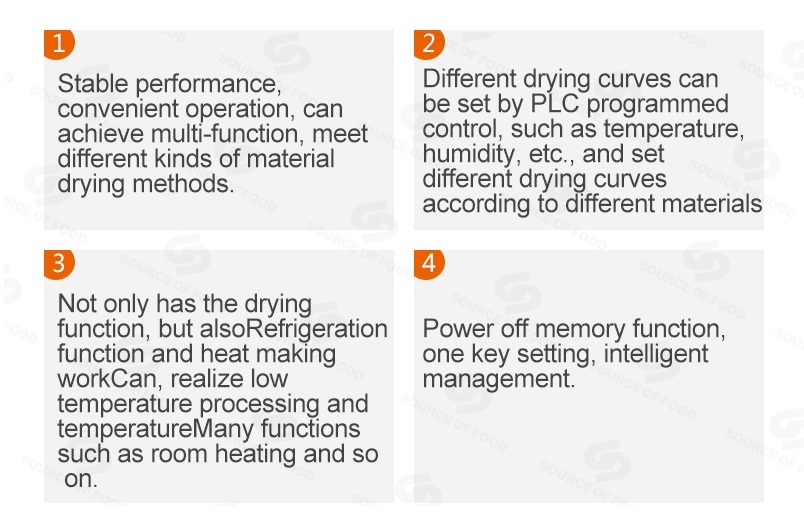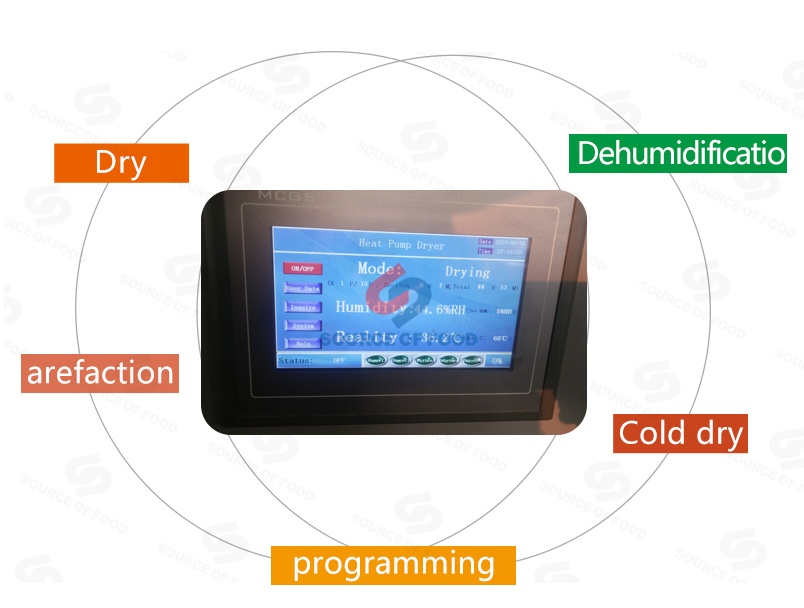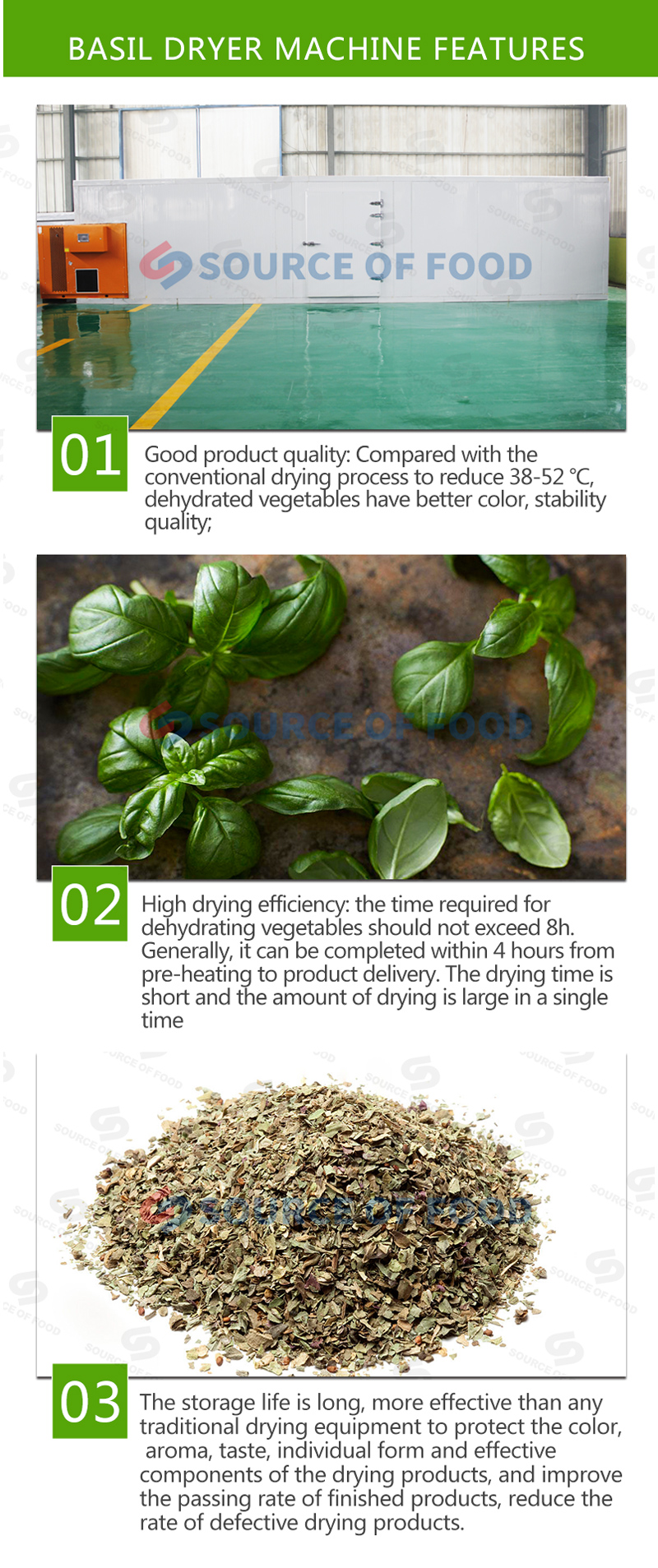 The basil dryer for sale to abroad received two high praise for its excellent performance. In order for our customers to receive intact machines, we will pack the machines in wooden cases before transportation, to avoid wear and tear during long-distance transportation, and arrange special delivery to ensure delivery within the specified time.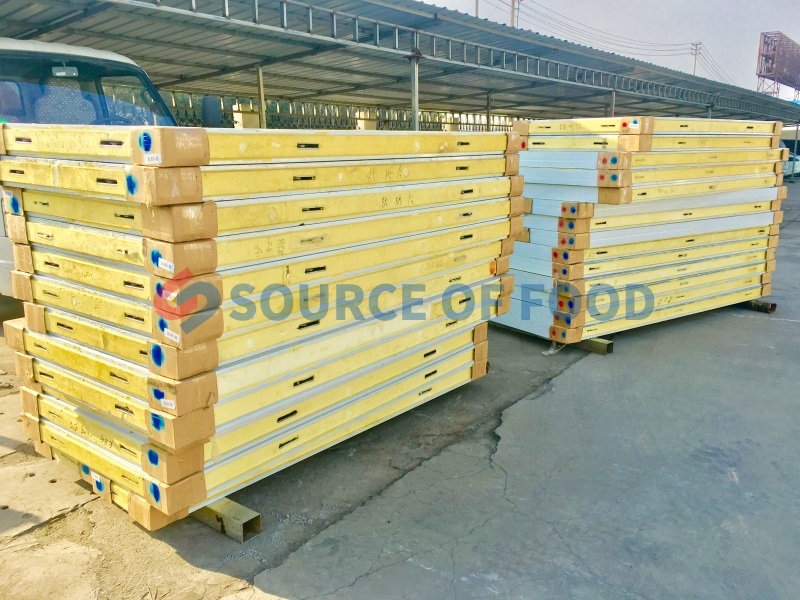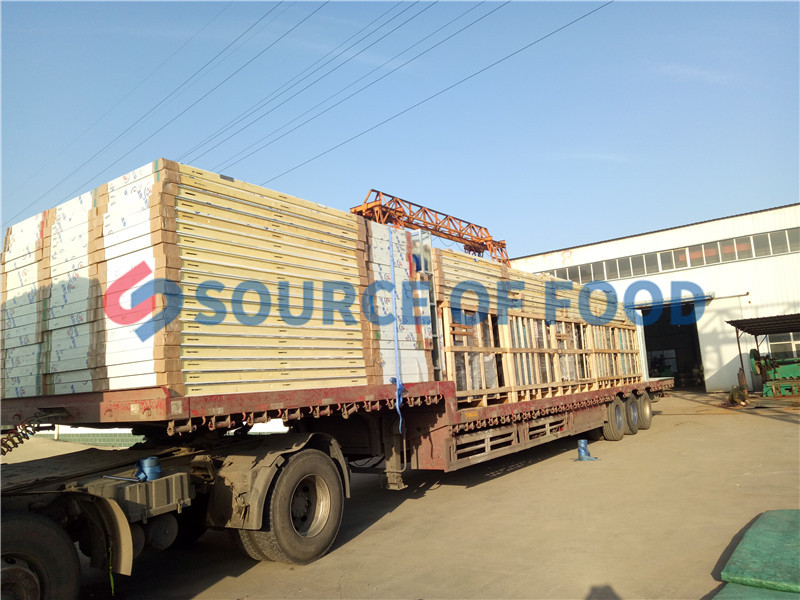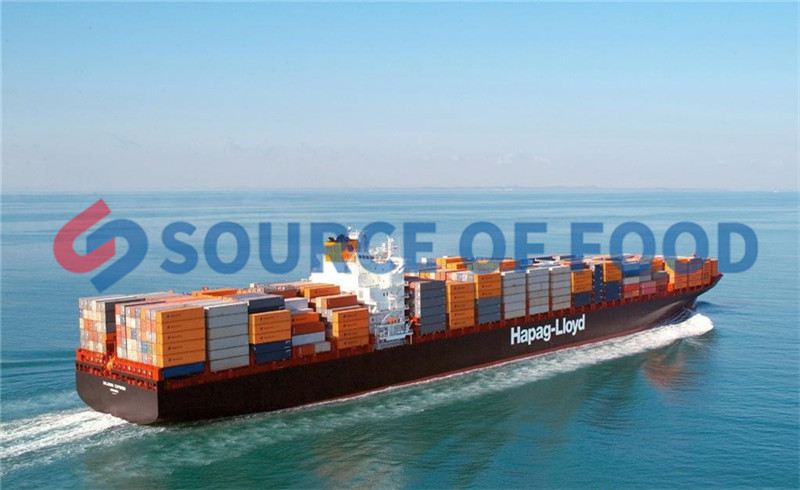 Our customers are installed and tested on the spot after receiving our basil dryer machine.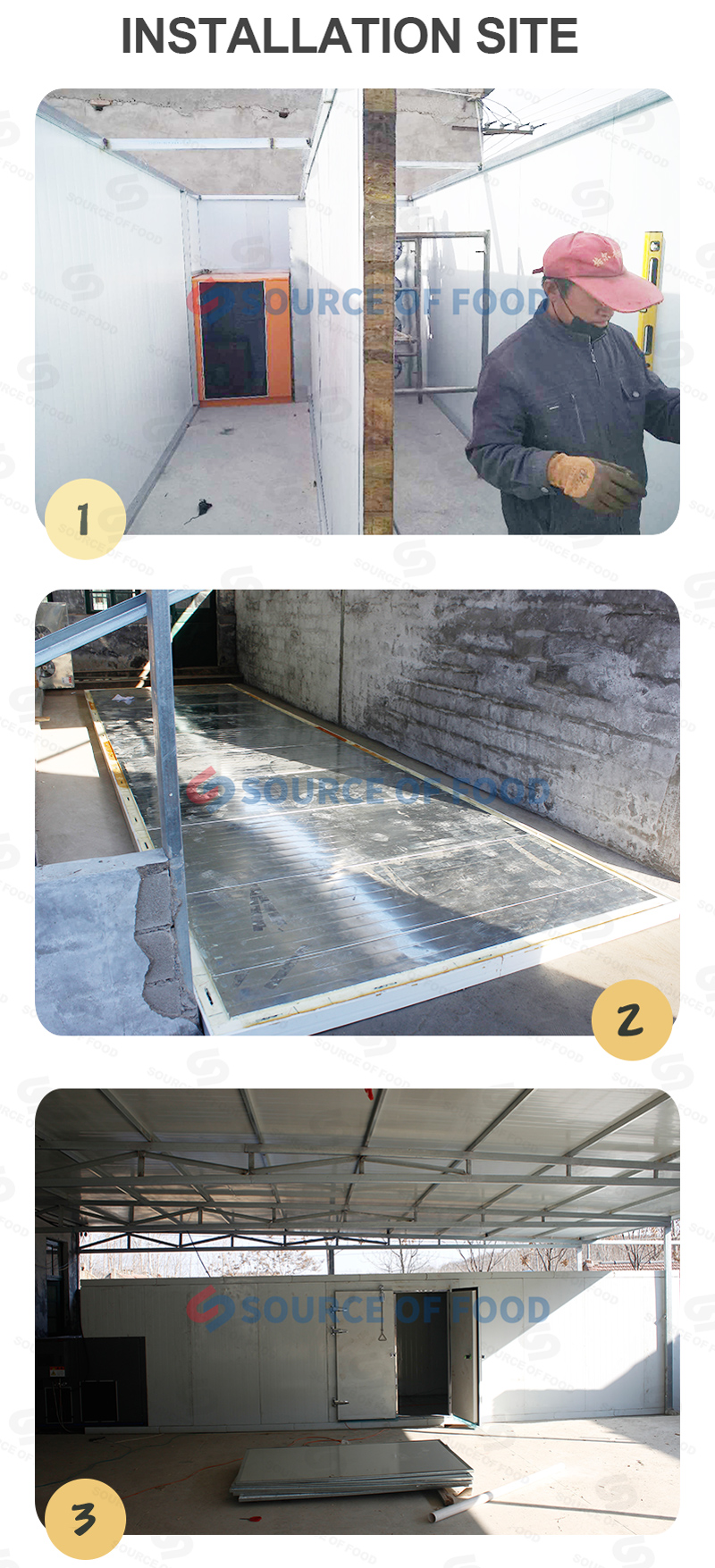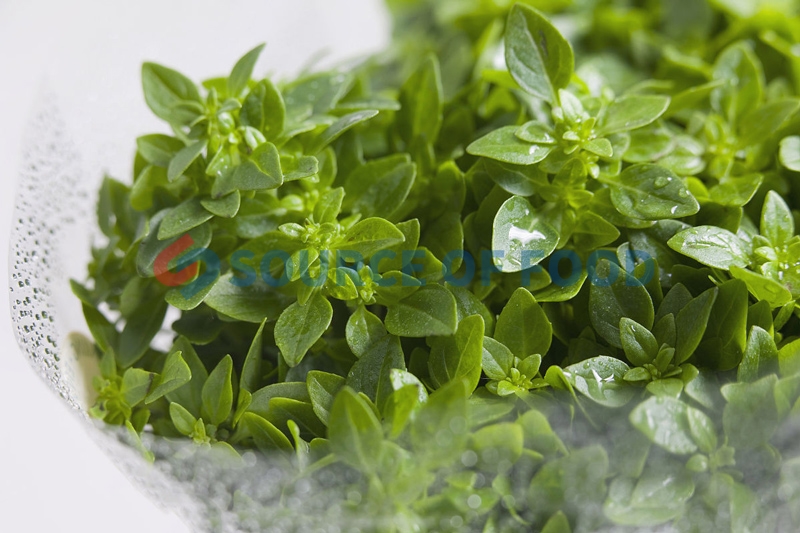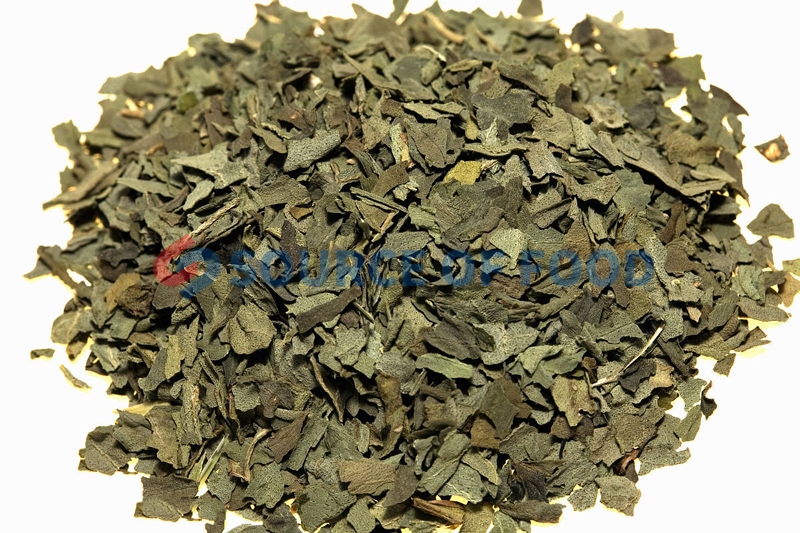 Our basil dryer has won praise for its humane design, easy operation and maintenance performance, and has won high international recognition, we will continue to work hard to develop more environmentally friendly and pollution-free equipment.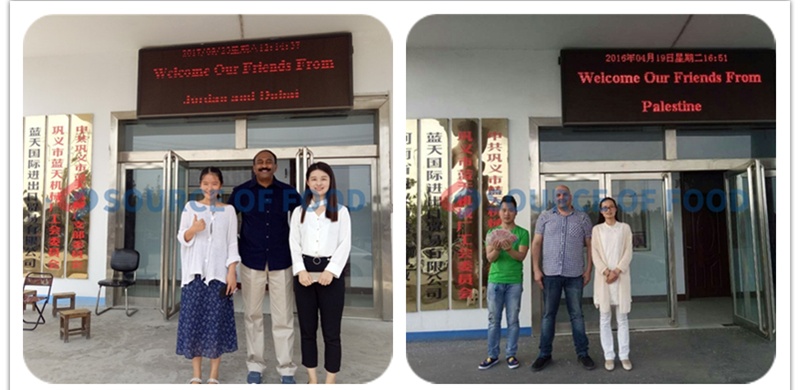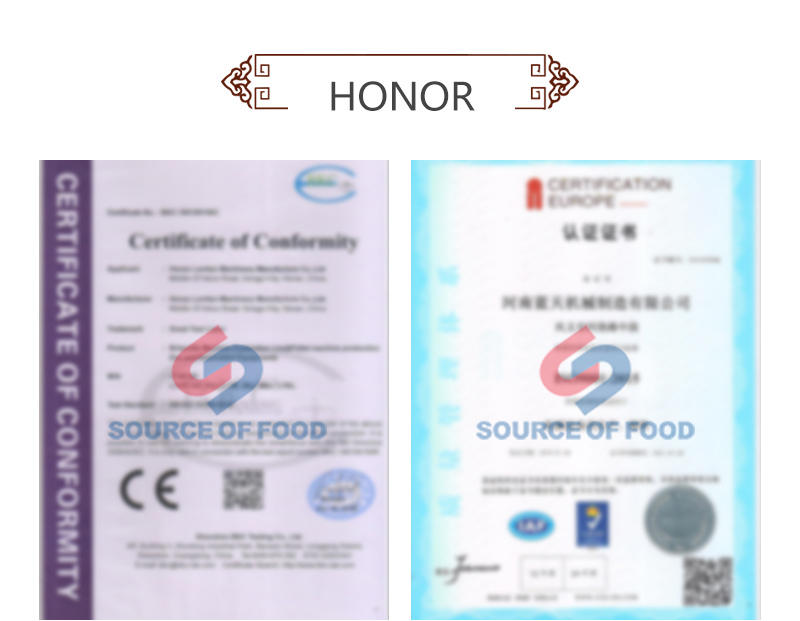 Our company Source of Food is a professional dryer manufacturer. Our dryer can dry many kinds of materials without damaging their edible and medicinal value. It is welcomed and loved by customers all over the world. If you need our basil dryer machine or other drying equipment, please contact us and we will help you. Provide more detailed information.