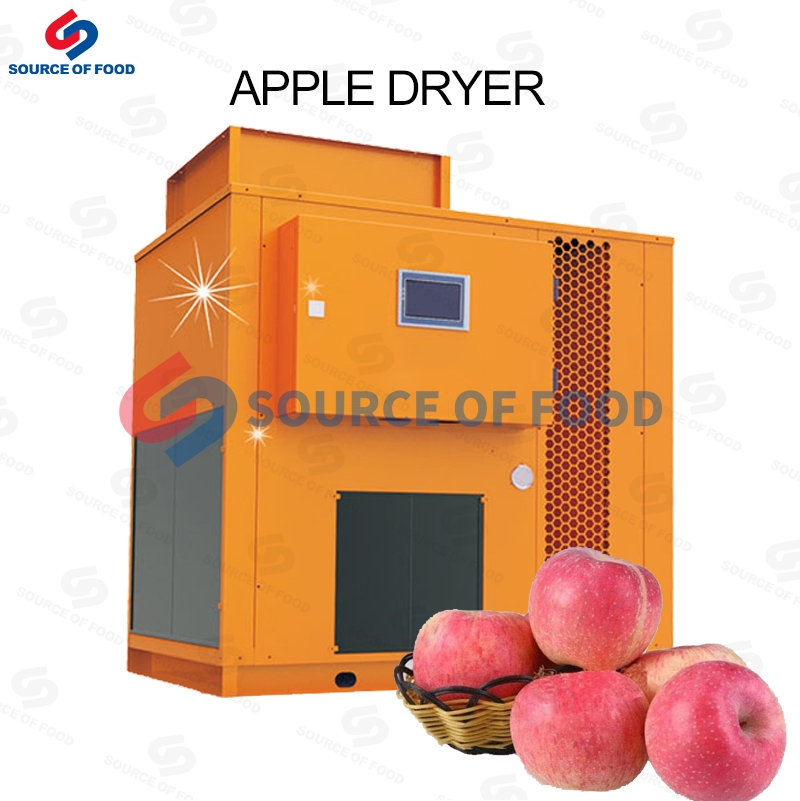 Please click there to watch apple dryer machine video
Product introduction
Apple is a kind of fruit which is rich in vitamins and minerals. It is the most commonly eaten fruit. It has a history of more than 2000 years in China. Later it was introduced and planted all over the world. Apple has a very high nutritional value, can be eaten directly can also be made into a variety of food, our apple dryer can dry apple slices, after drying does not damage the nutritional value of apples, very popular around the world.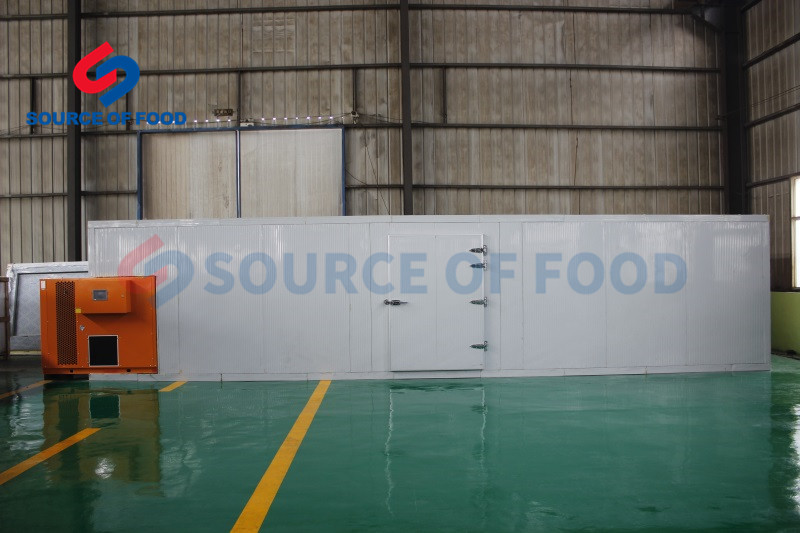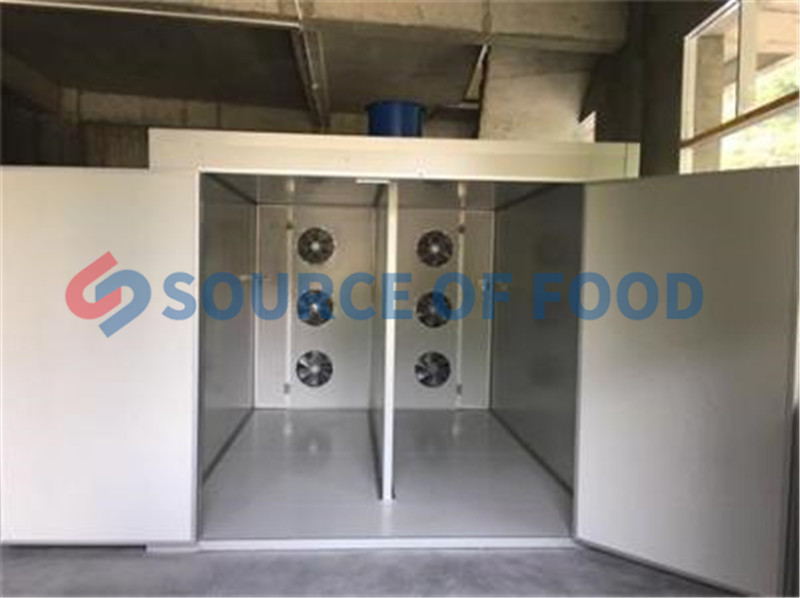 Our apple dryer machine uses the inverse Carnot principle in the drying process, only needs to use electricity to compress the air into heat energy, the whole process is environmentally friendly, healthy and pollution-free, the machine realizes automation and saves customers time.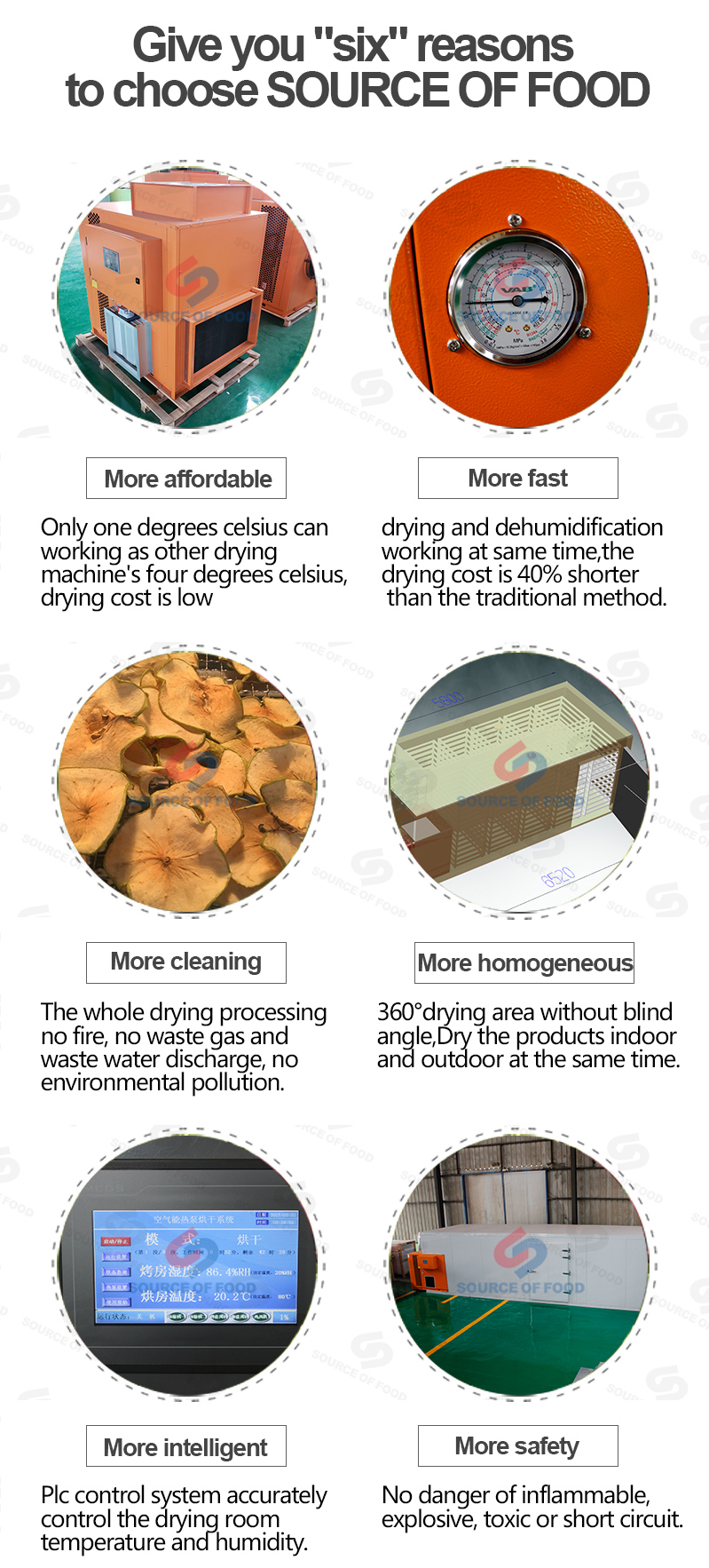 Before drying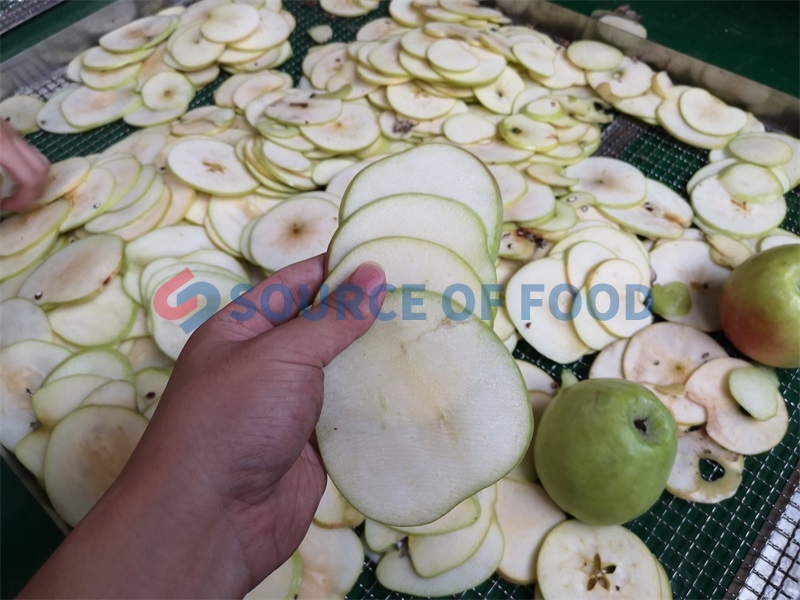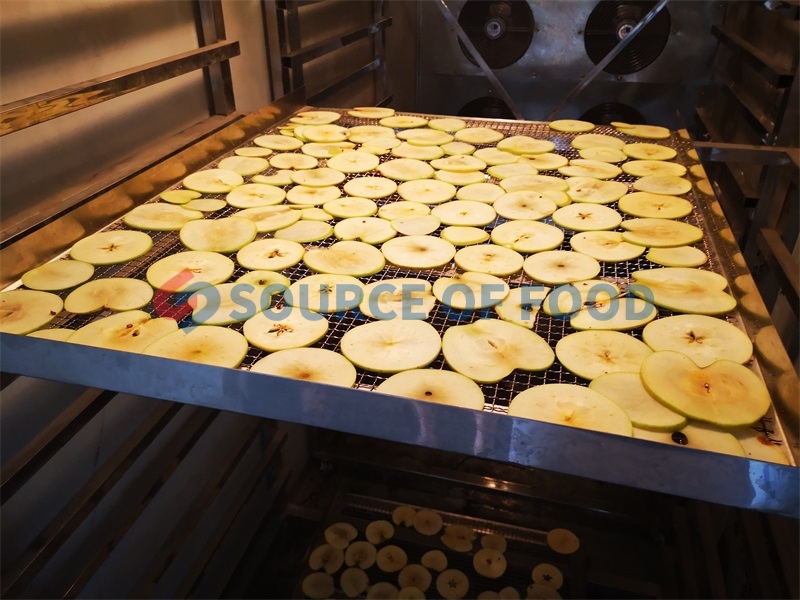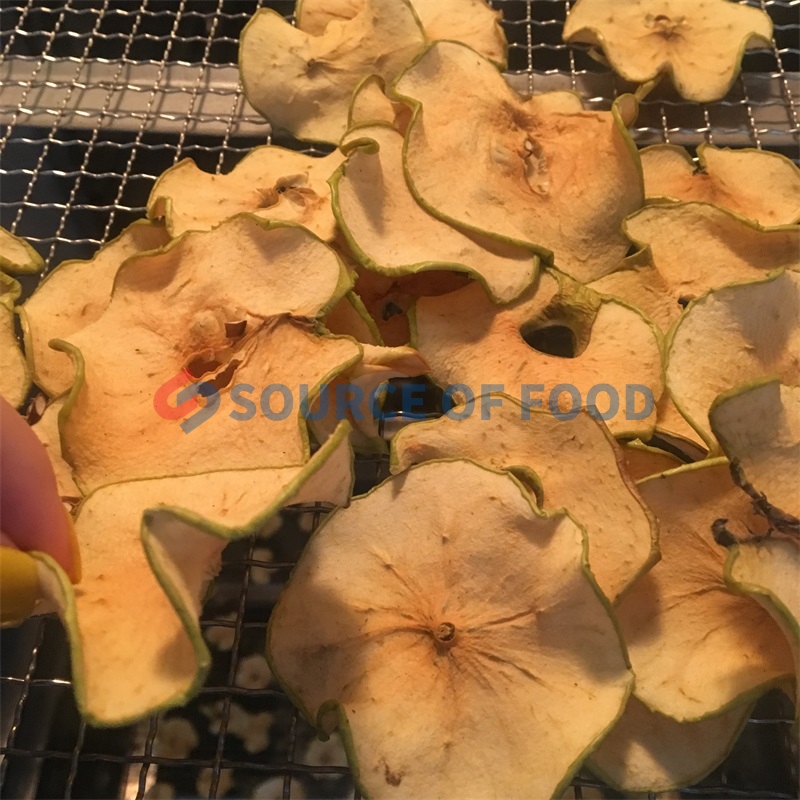 Our apple dryer is widely sold all over the world. In order to keep the machines received intact, we will lay a layer of weather rust-proof film on the machines, then pack them in wooden cases. Delivery will be made by a special person to ensure delivery within the specified time. The usual modes of transportation are sea, land and railway transportation.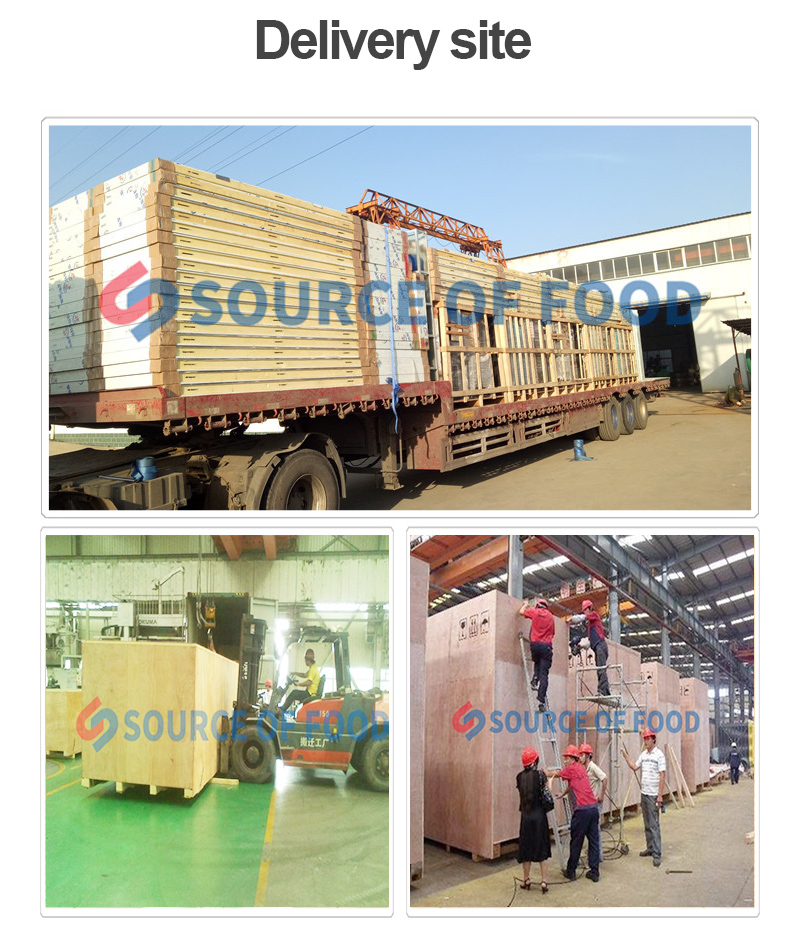 Since its inception, our company has striven to develop new technologies and learn new knowledge. We have produced a series of equipment recognized by customers around the world and have obtained a series of certificates. We will continue to work hard to adhere to the principle of environmental protection and health.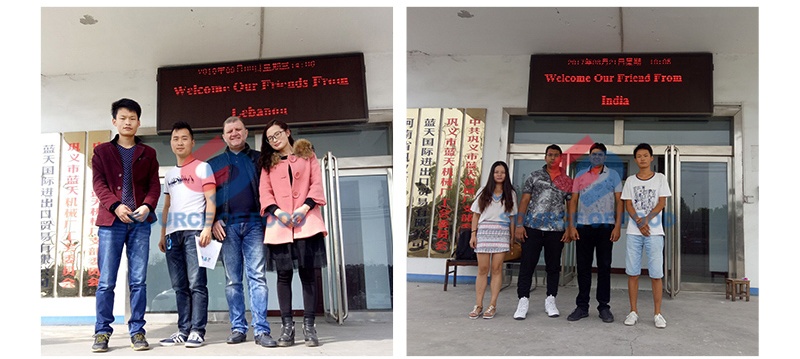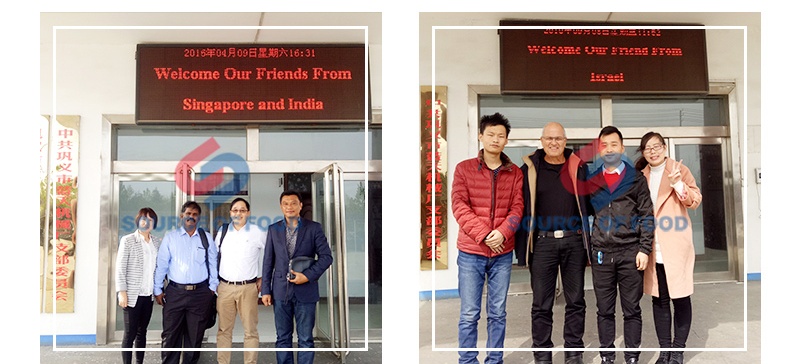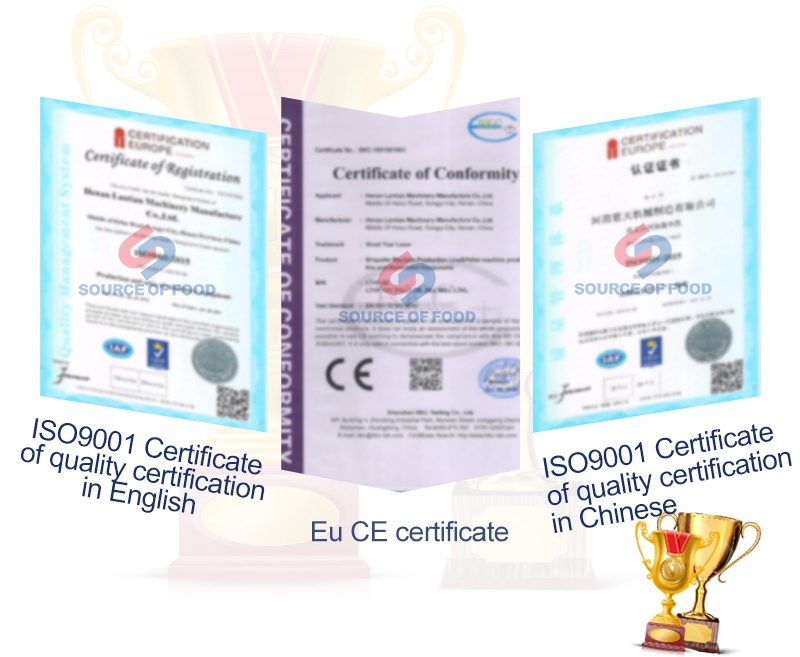 Our company is the largest dryer manufacturer in Gongyi City. The apple dryer for sale is well received and repurchased by customers from all over the world. Our factory is located in the middle of Heluo Road. If you need our apple dryer, vegetable dryer and other drying equipment, please contact our online customer service, or send us enquiries. We will provide you with more detailed information in time.