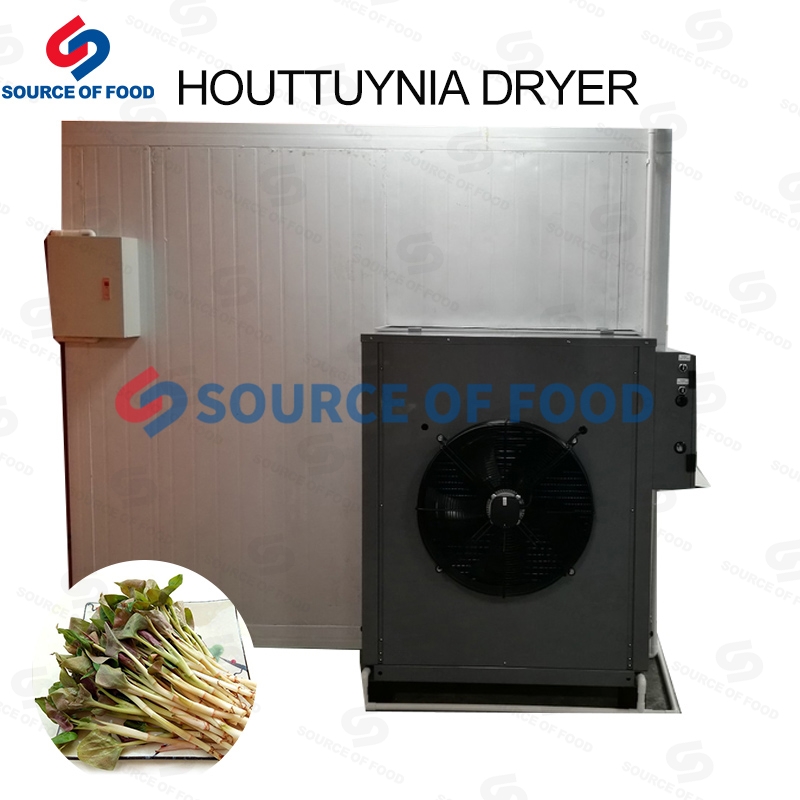 Product introduction
Houttuynia is a kind of Chinese herbal medicine. It can also be used as food. It is named for its fishy smell after crushing. Houttuynia has the effect of treating heat and poison. After drying Houttuynia by our houttuynia dryer, it is easy to be used in traditional Chinese medicine without damaging its nutrition and medicinal value.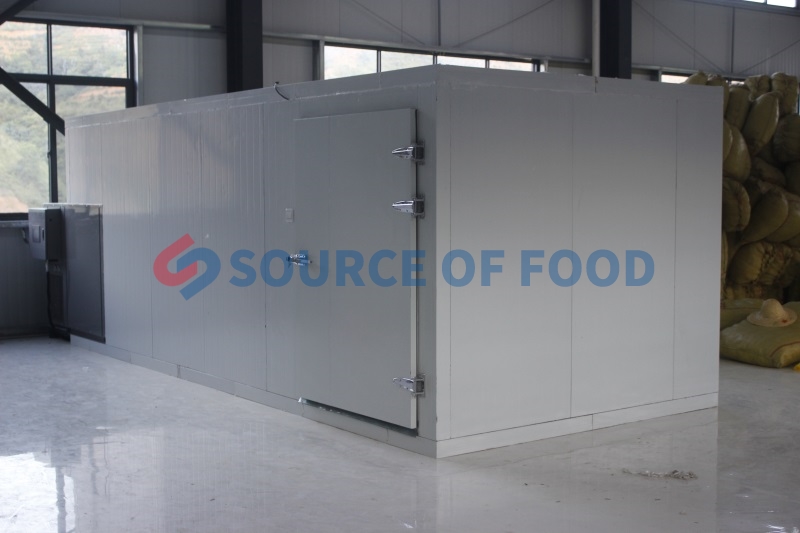 Our houttuynia dryer machine is environmentally friendly and does not need to burn coal to provide conditions for the drying room. Our Houttuynia dryer belongs to air energy heat pump dryer. It provides conditions for drying by using inverse Carnot principle. It can realize automation and save customers'time.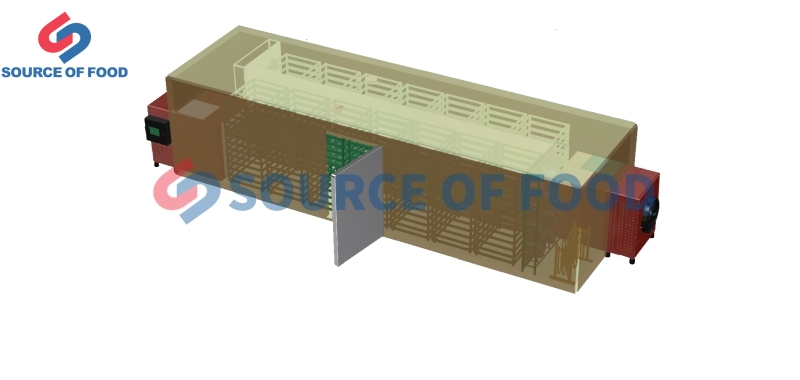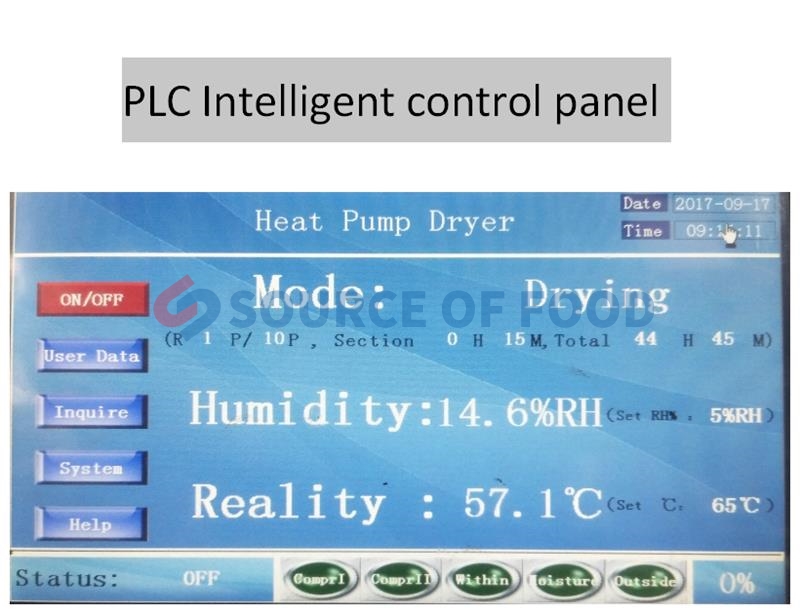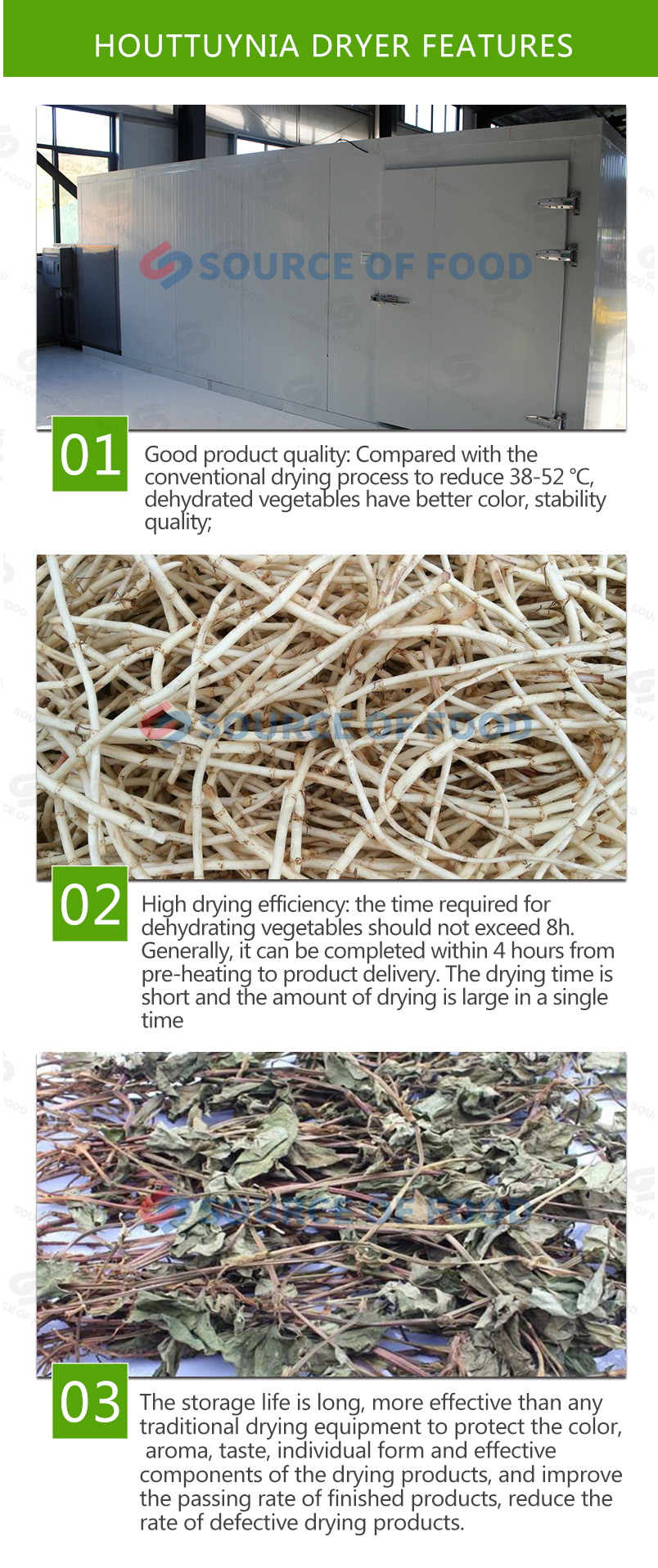 Before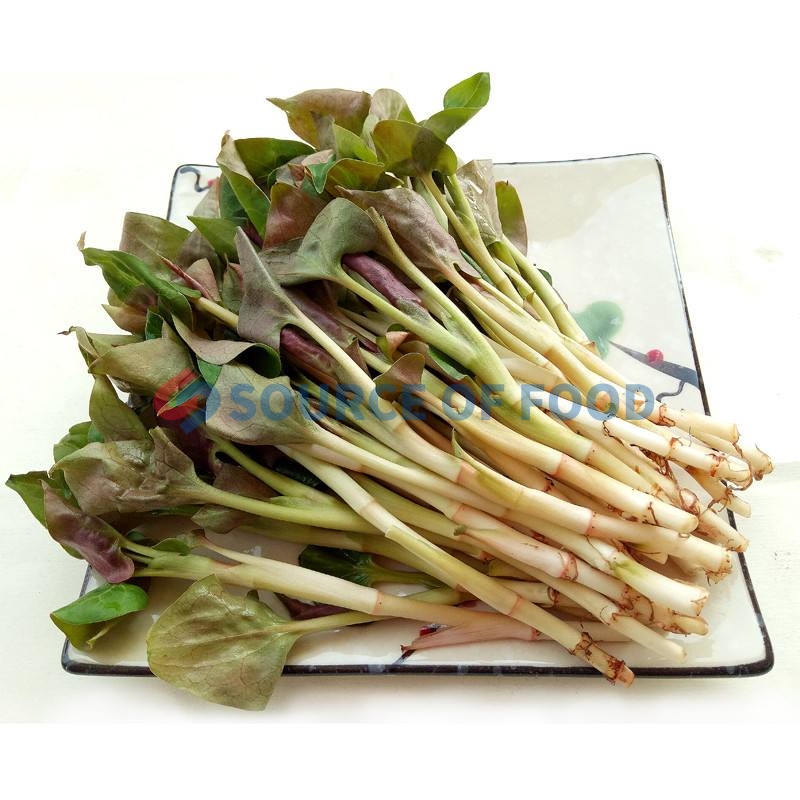 After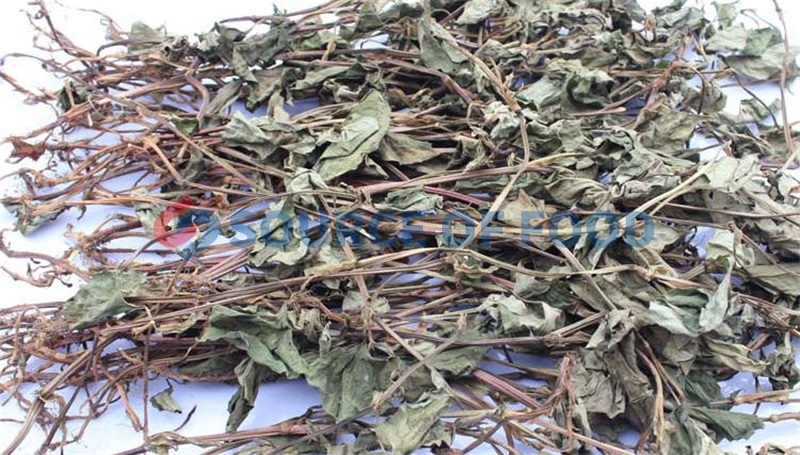 There are three commonly used modes of transport, sea, land and rail transport. We will choose the right mode of transport according to the customer's needs. We will pack the machines in multi-layers before shipment to avoid wear and tear during long-distance transportation. Whether the customers are at home or abroad, we will deliver the goods within the specified time.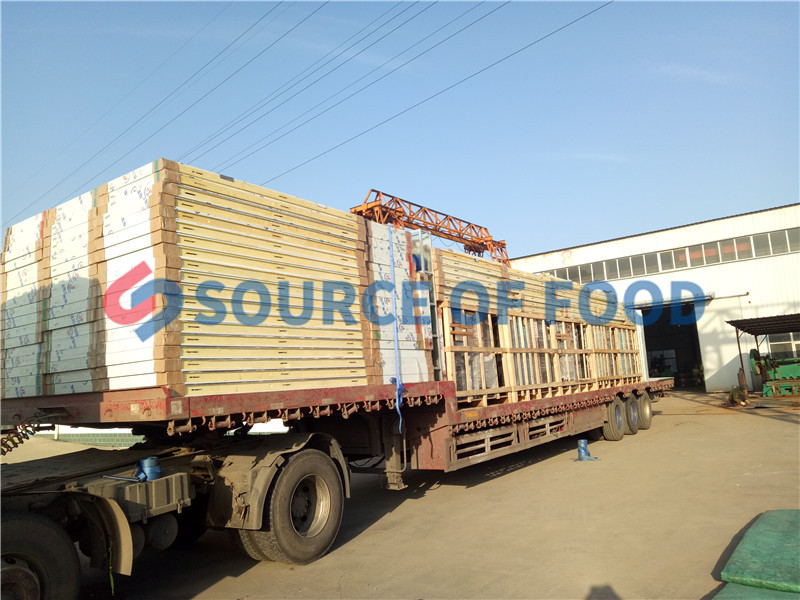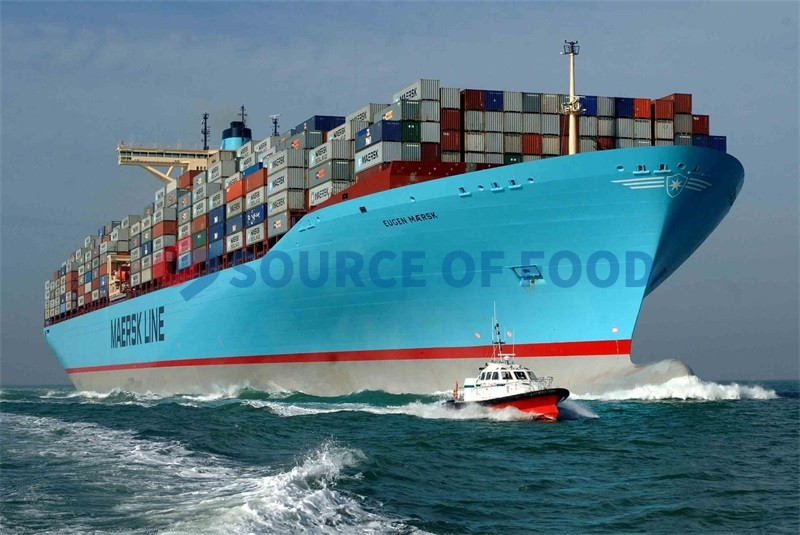 Feedback diagrams for customers who have purchased our Houttuynia dryer machine on site after receiving the machine.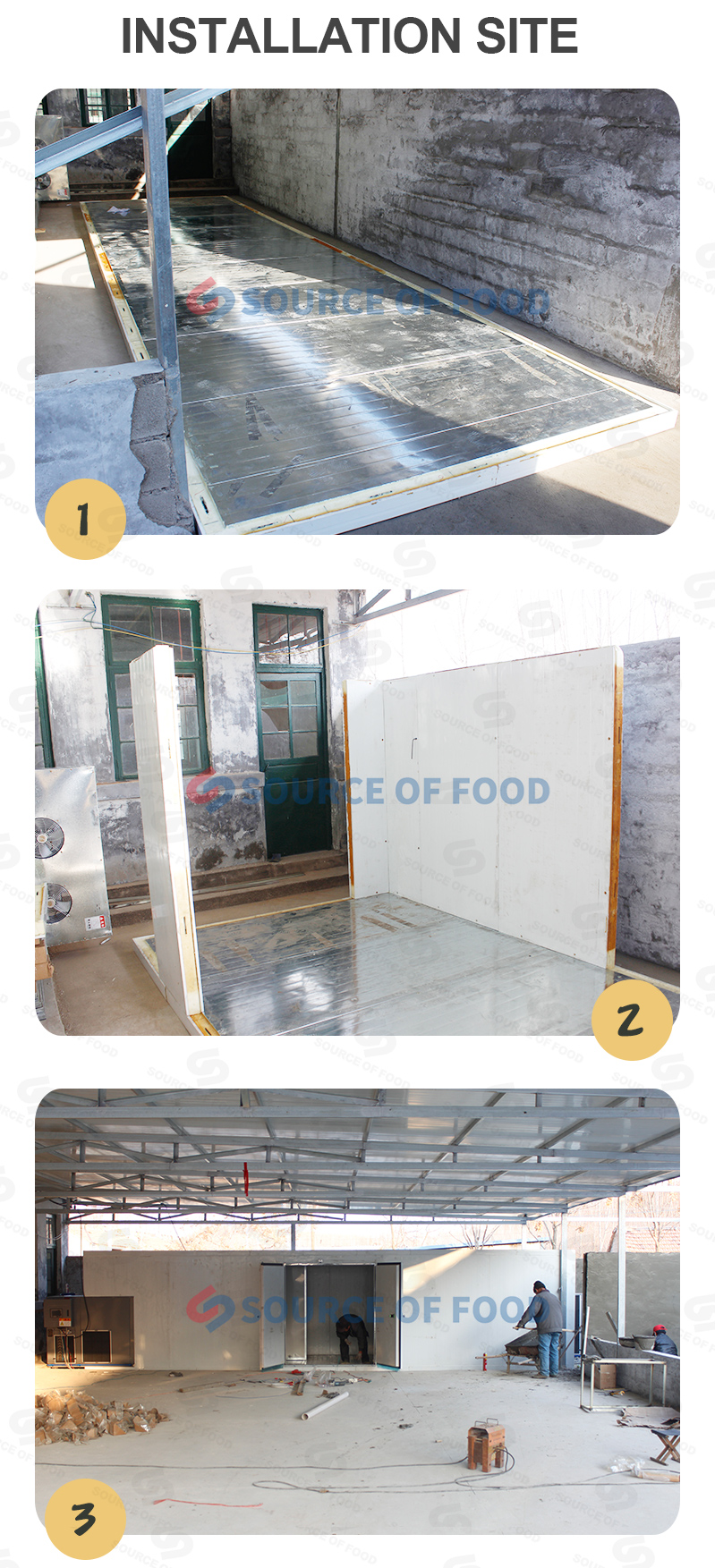 Since its inception, our company has developed a series of environmentally friendly and pollution-free equipment, and has won the favor of customers from all over the world and international recognition, we will make further efforts.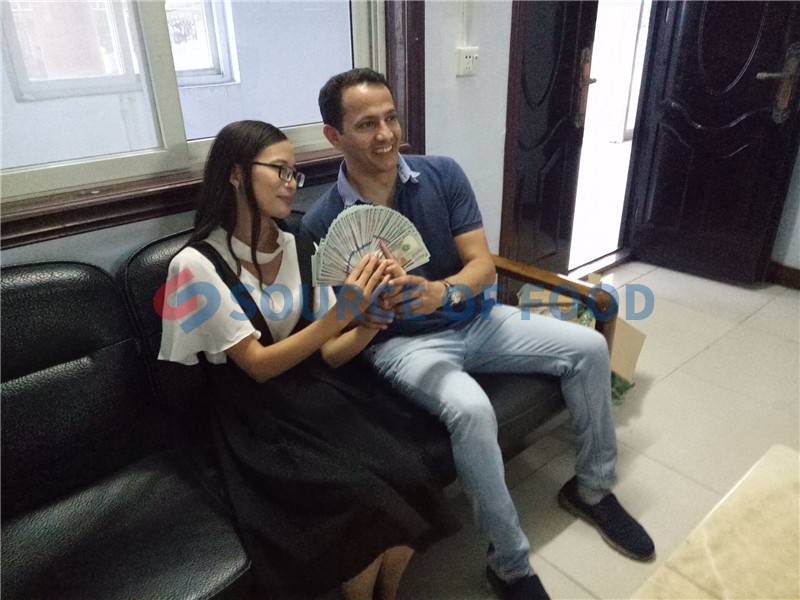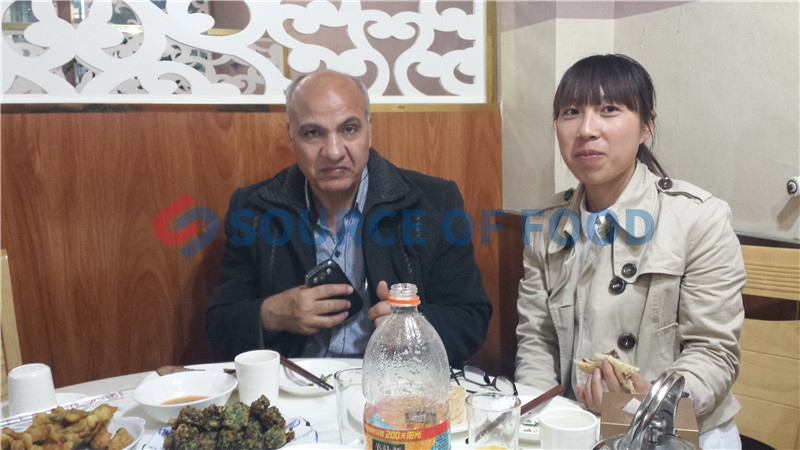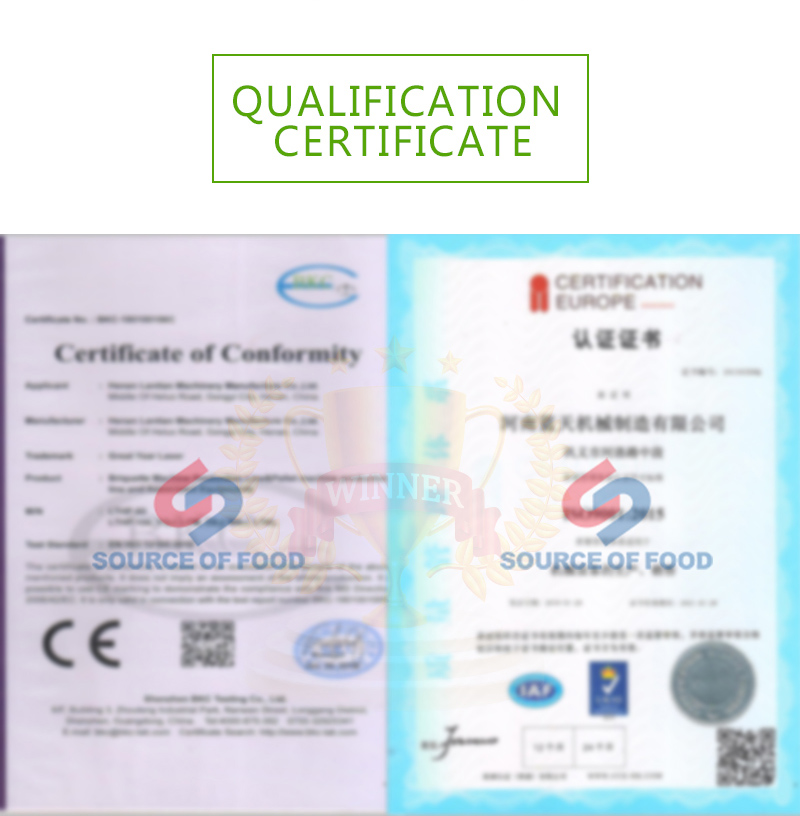 The houttuynia dryer for sale to abroad are well received for their user-friendly design, easy operation and maintenance. Our factory is located in the middle of Heluo Road, Gongyi City, adjacent to Huo Expressway and Longhai Railway. If you need our houttuynia dryer or other drying equipment, please contact us and welcome new and old customers to come and buy them.