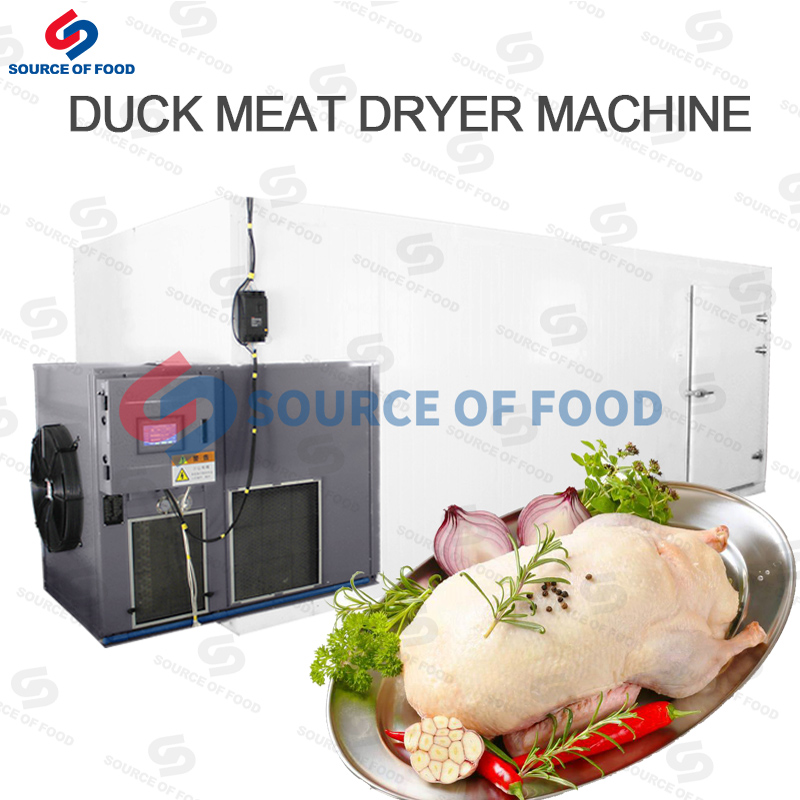 Please click there to watch duck dryer machine video
Product introduction
Duck meat is a good food on the table, and also a nutritious tonic. In the view of traditional Chinese medicine, duck meat can be used in traditional Chinese medicine, which is beneficial to lung, stomach and kidney, nourishing stomach. It is also a common kind of food in Western food. It is easy to store after our duck meat dryer machine, and can be preserved for a long time. It can well preserve the original nutritional ingredients and edible value of duck meat. It has a unique flavor. Welcome and love to customers both at home and abroad.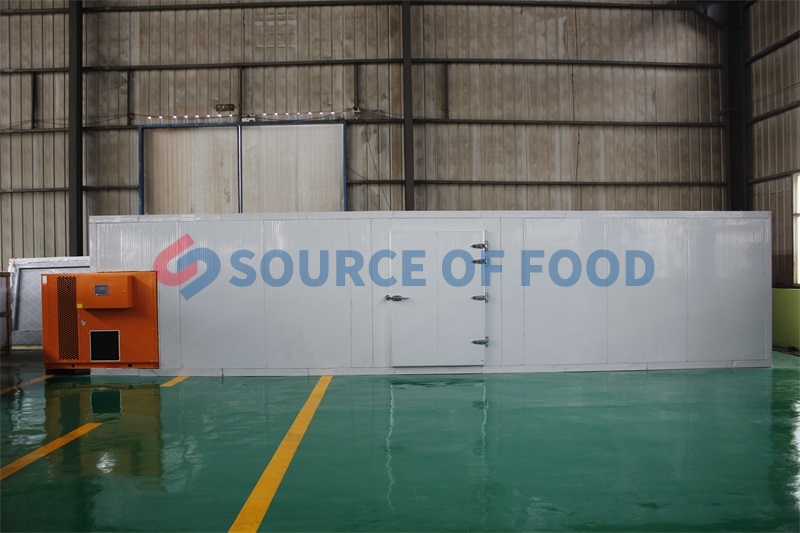 Working principle
Our duck meat dryer belongs to the air energy heat pump dryer. It uses PLC intelligent control board to adjust the humidity and temperature in the drying room and the drying time. It does not need burning coal and other energy supply methods. The machine realizes automation and saves labor.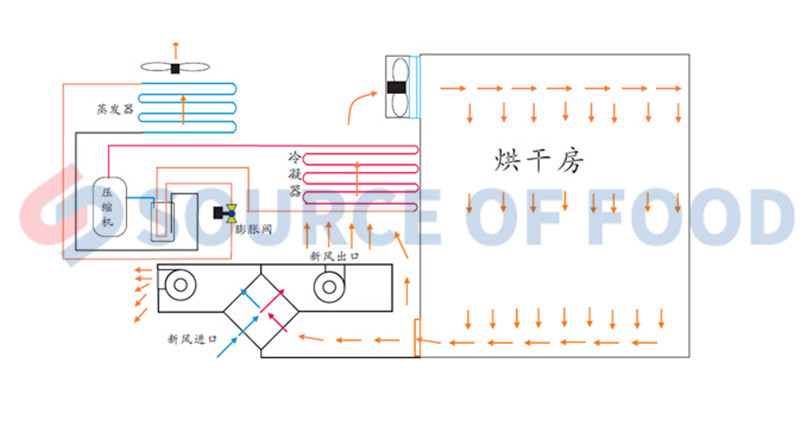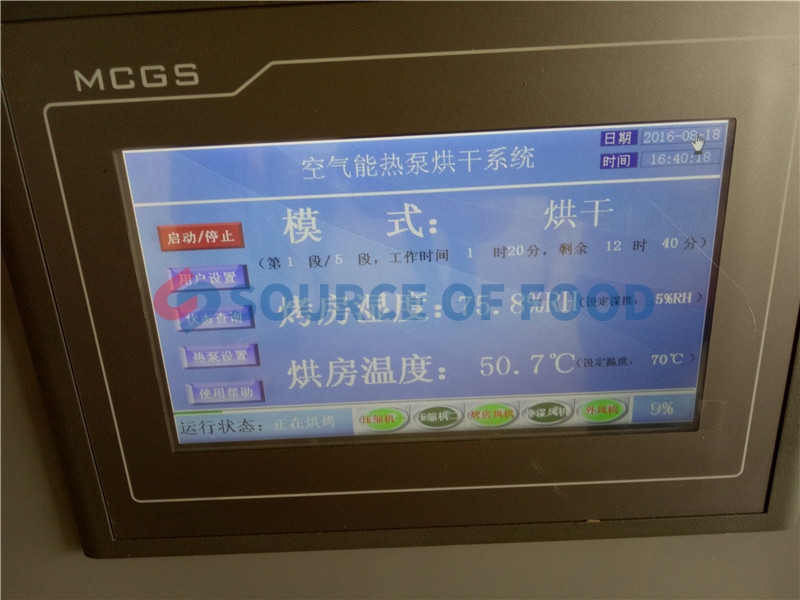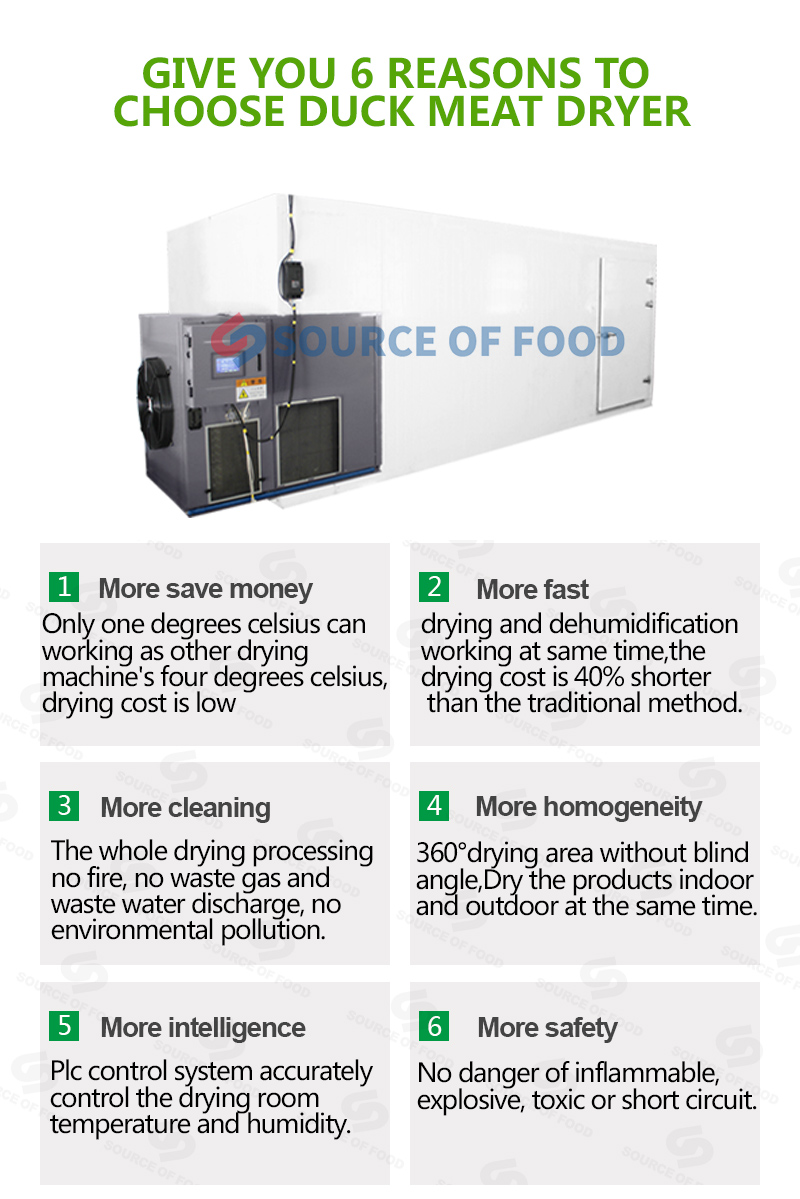 Drying effect display
Before drying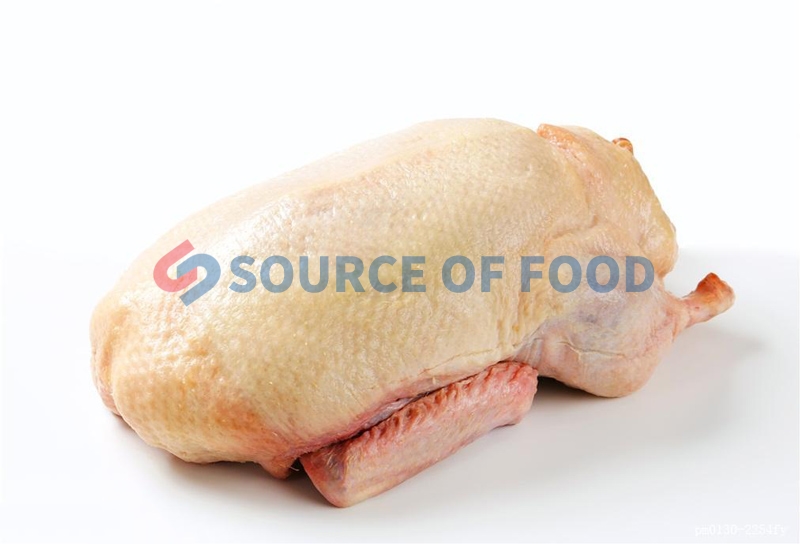 After drying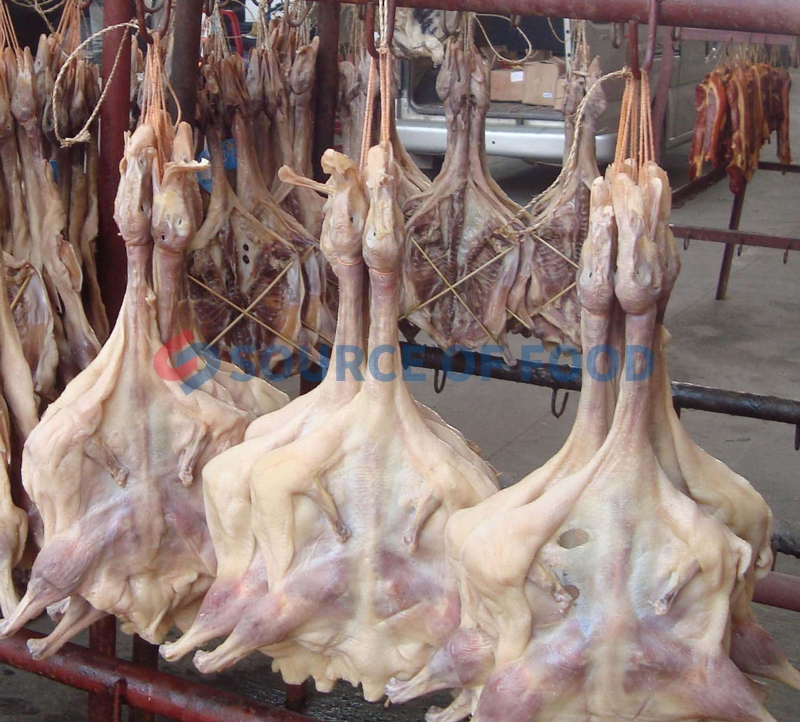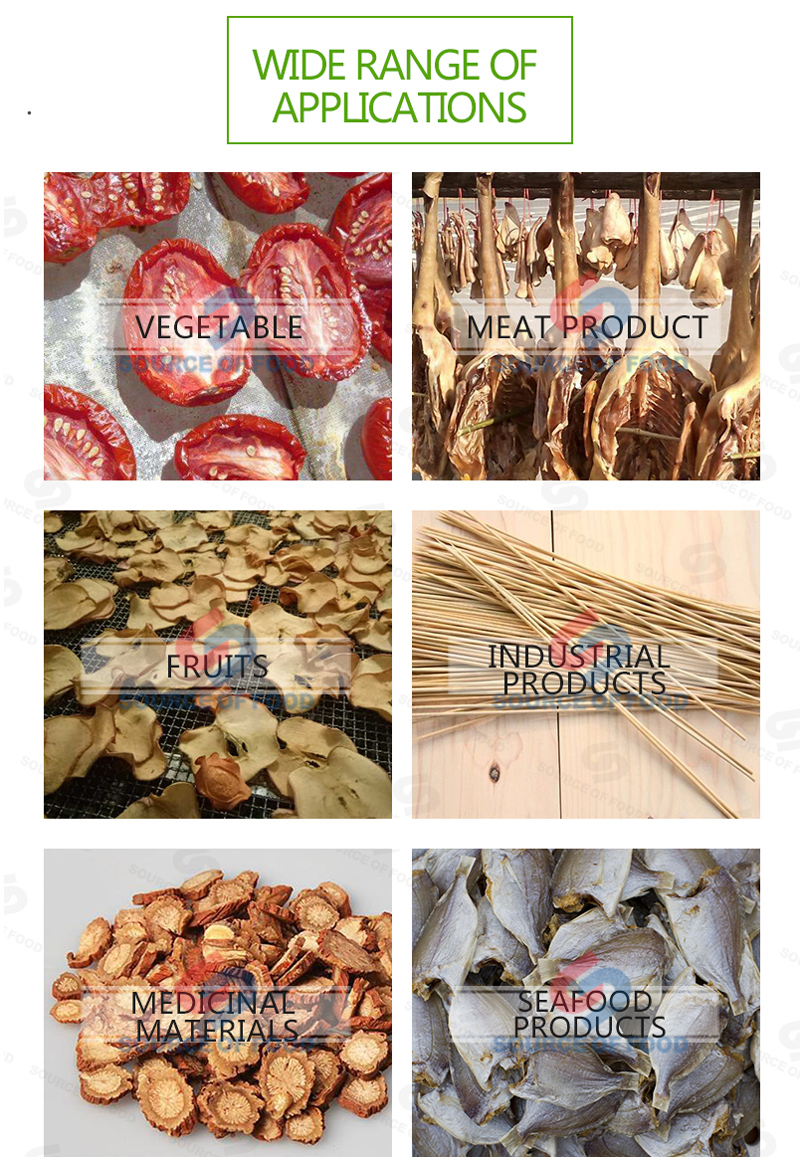 Packaging and delivering
Our duck meat dryer for sale abroad is easy to operate and has won praise from foreign customers. In order to ensure that the machines received by our customers are intact, we will pack the machines in wooden cases after laying a layer of plastic film on them and send them out by special person. We guarantee that the machines will be delivered within the specified time.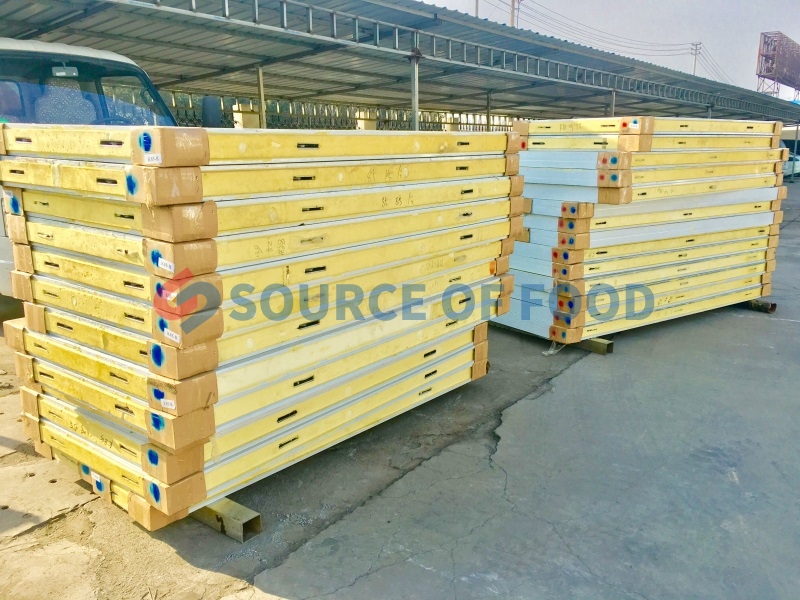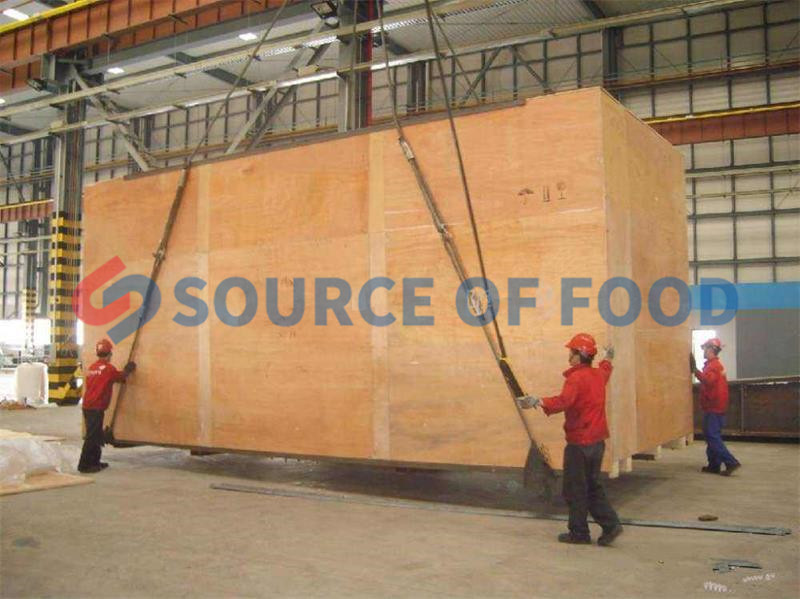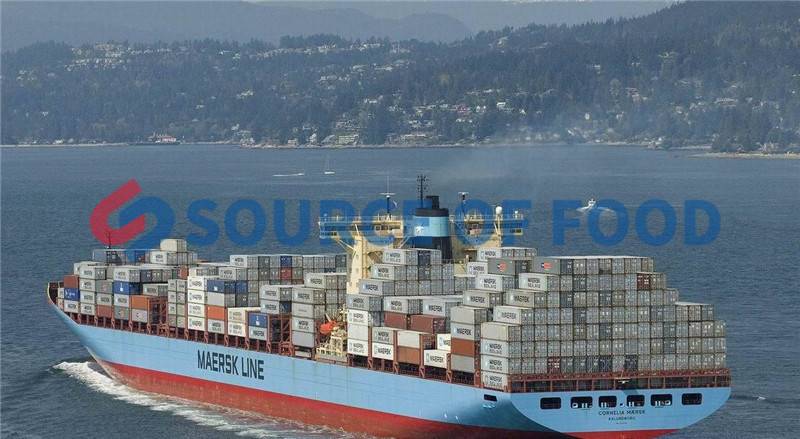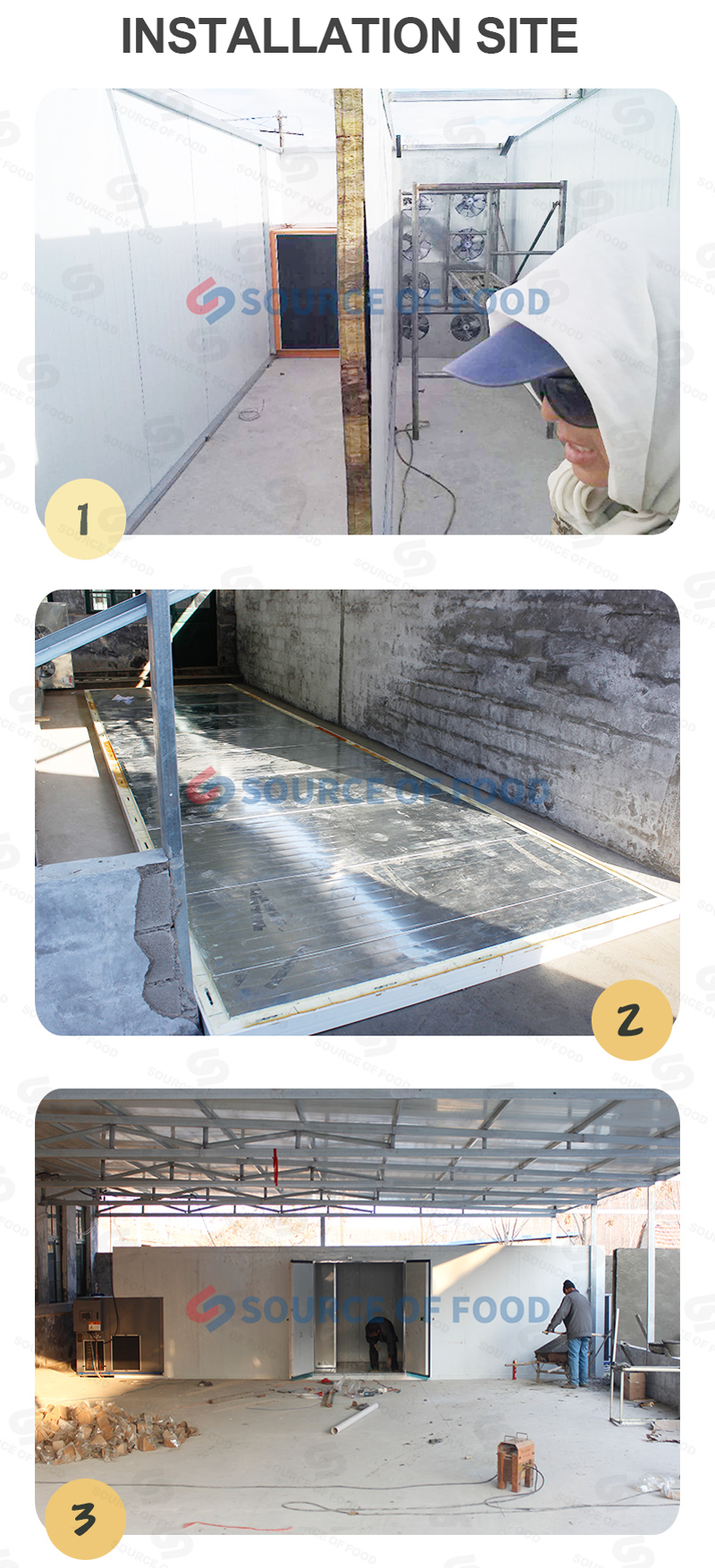 Our service
Our duck meat dryer has been recognized by customers at home and abroad, exported overseas, and obtained a series of certification certificates, customers from many countries came to our company to visit the trial machine and sign contracts.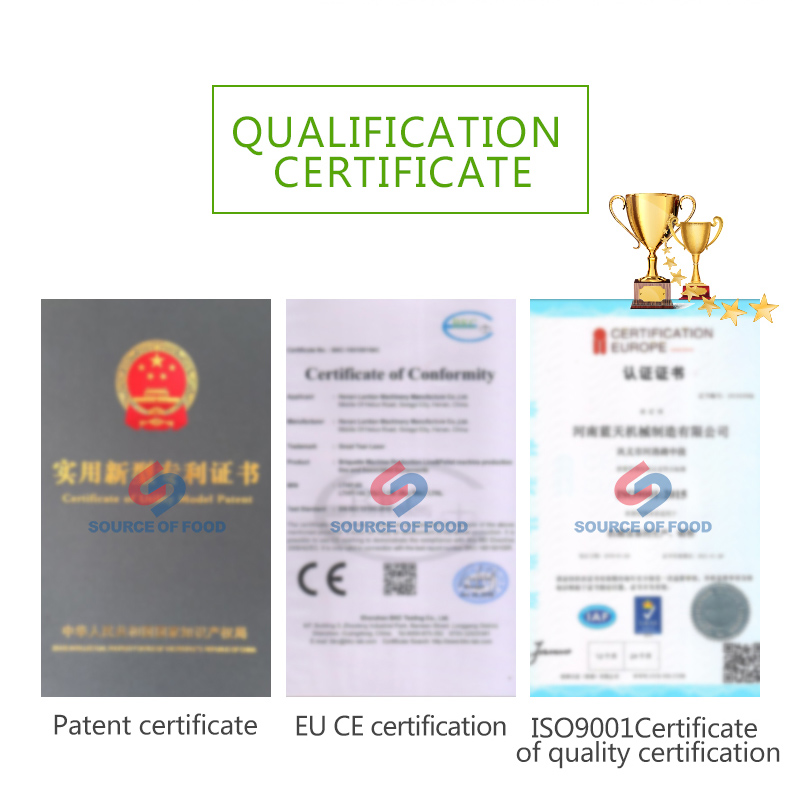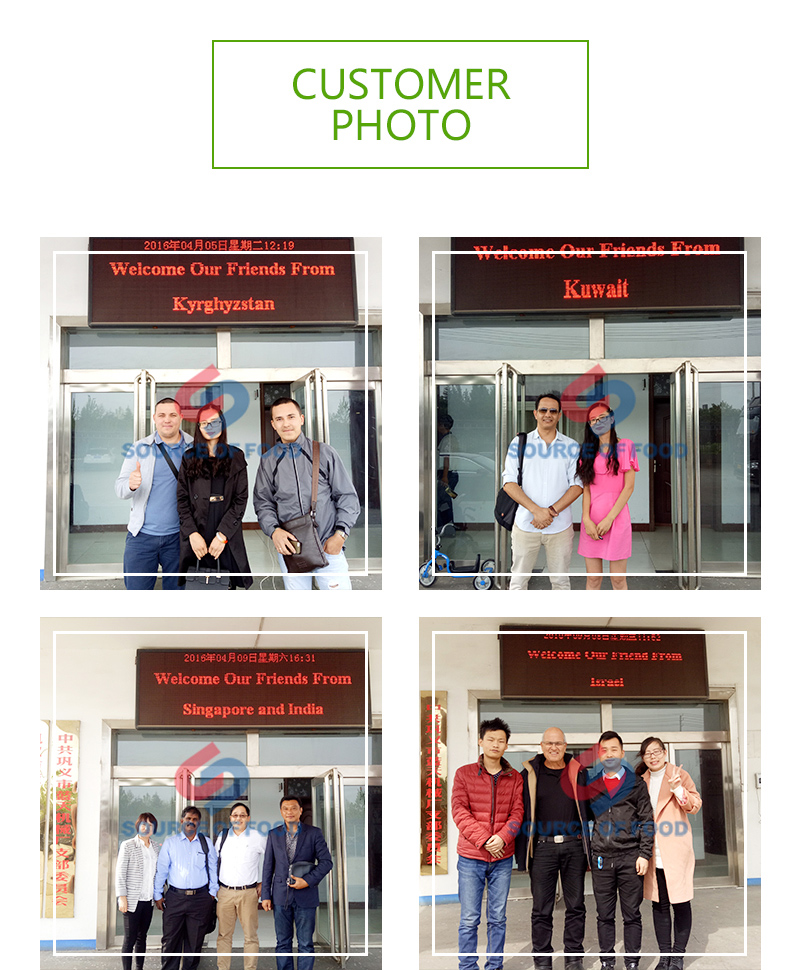 Company profile
Our company was established in 2003, the factory covers an area of about 5000 square meters, with more than 200 employees and technicians. It is the largest professional drying machine manufacturer in Gongyi. Our factory is located in the middle of Gongyi Heluo Road, near Longhai Railway and Lianhuo Expressway. It has convenient transportation and provides great convenience for delivery and transportation. If you need duck meat dryer machine and other drying equipment, please contact us, we will provide you with more detailed information and services.