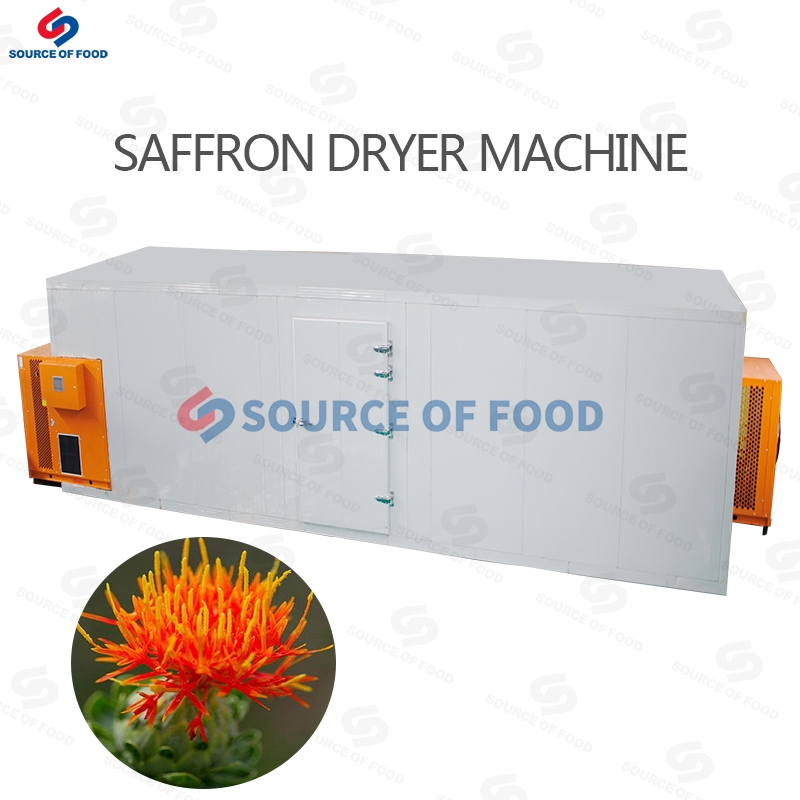 Product introduction
Saffron is a well-known Chinese medicine, from saffron drying stigma, Originating from Iran and Asia Minor,in China's Beijing, Shandong, Zhejiang and other places have cultivated, has the effect of promoting blood circulation to remove blood stasis, cooling blood detoxification and soothing the mind, but pregnant women cautiously. After drying by our saffron dryer machine, it will not lose its medicinal value. It is easy to be used in traditional Chinese medicine and is loved by customers at home and abroad.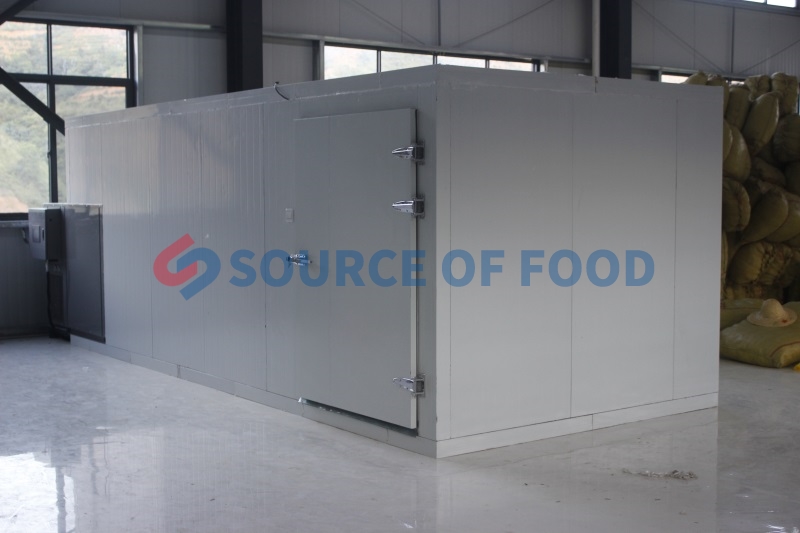 Our saffron dryer is the use of the inverse Carnot principle, the use of electric energy compressed air energy into heat, the use of PLC intelligent control board to adjust the humidity and temperature in the drying room, in order to achieve drying effect, the whole process does not need to burn coal, to achieve environmental protection and pollution-free.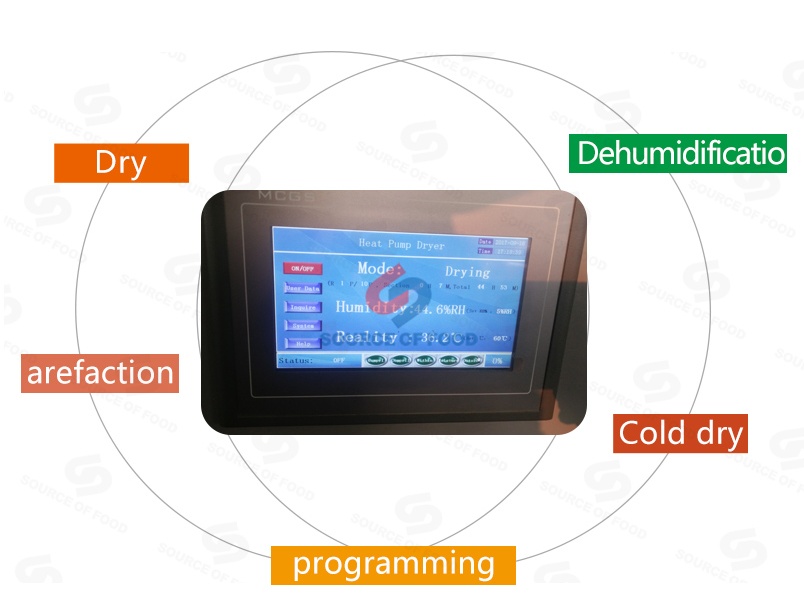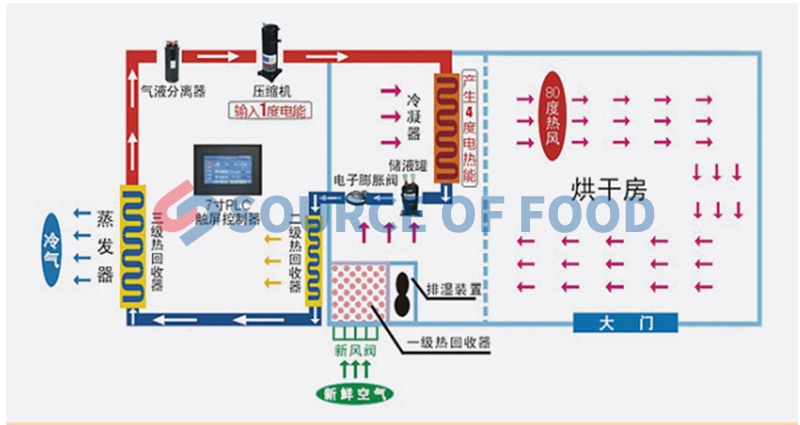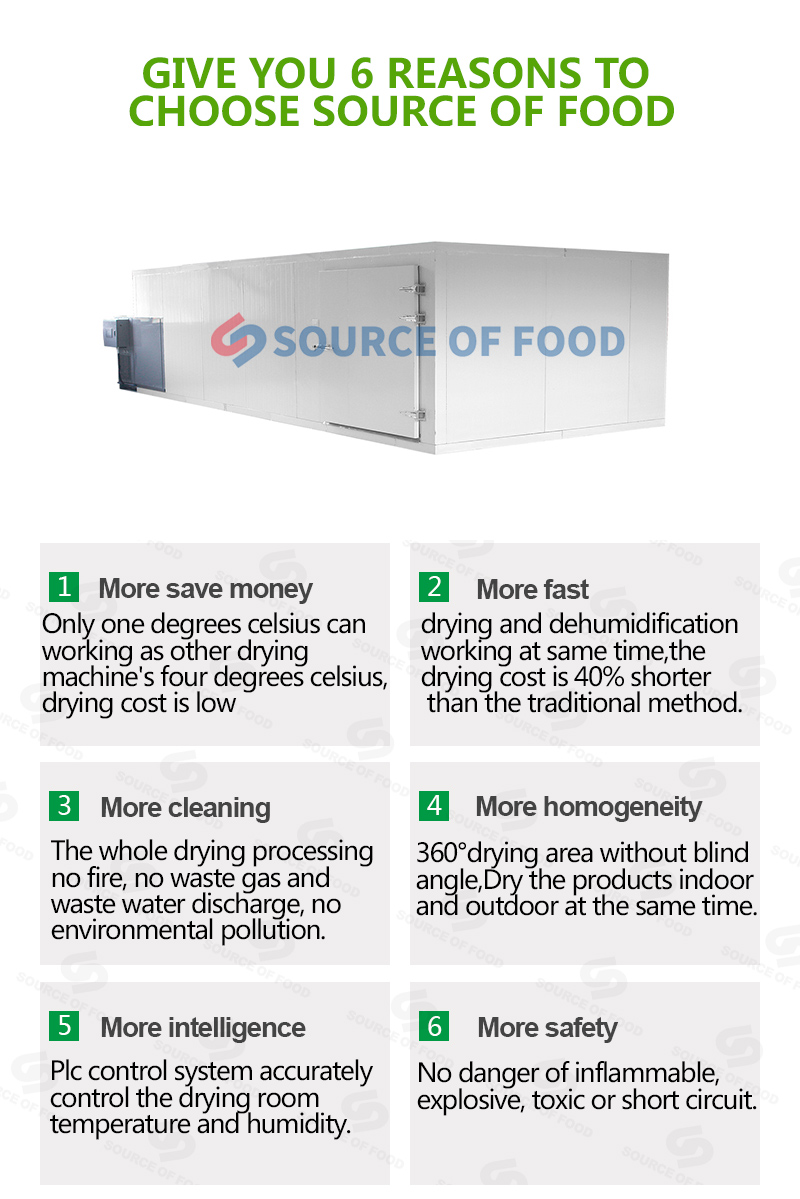 Before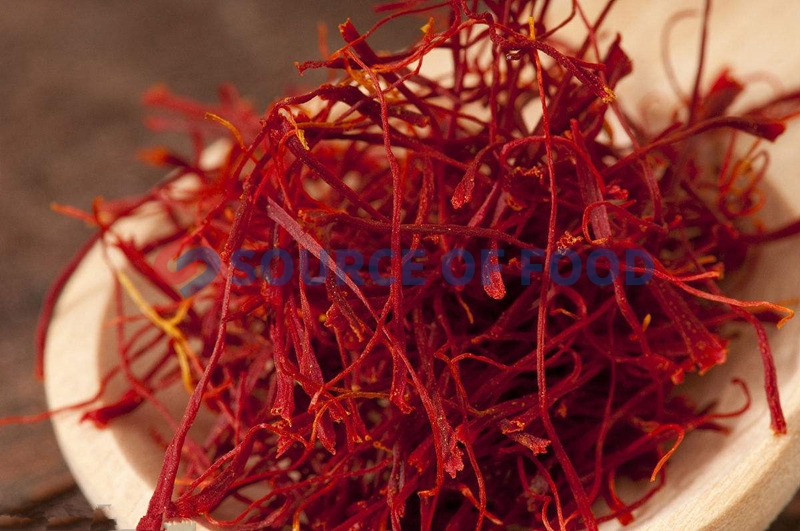 After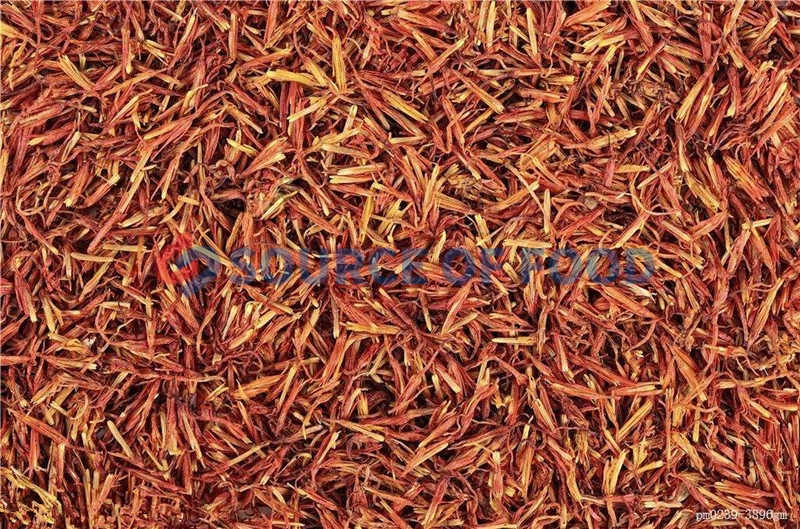 Our saffron dryer for sale to Iran is well received for its reasonable price and excellent performance. In order to avoid wear and tear during the long journey to foreign countries, we will pack the machine in multiple layers, and then send it out by a special person to ensure that the machine can be delivered within the agreed time.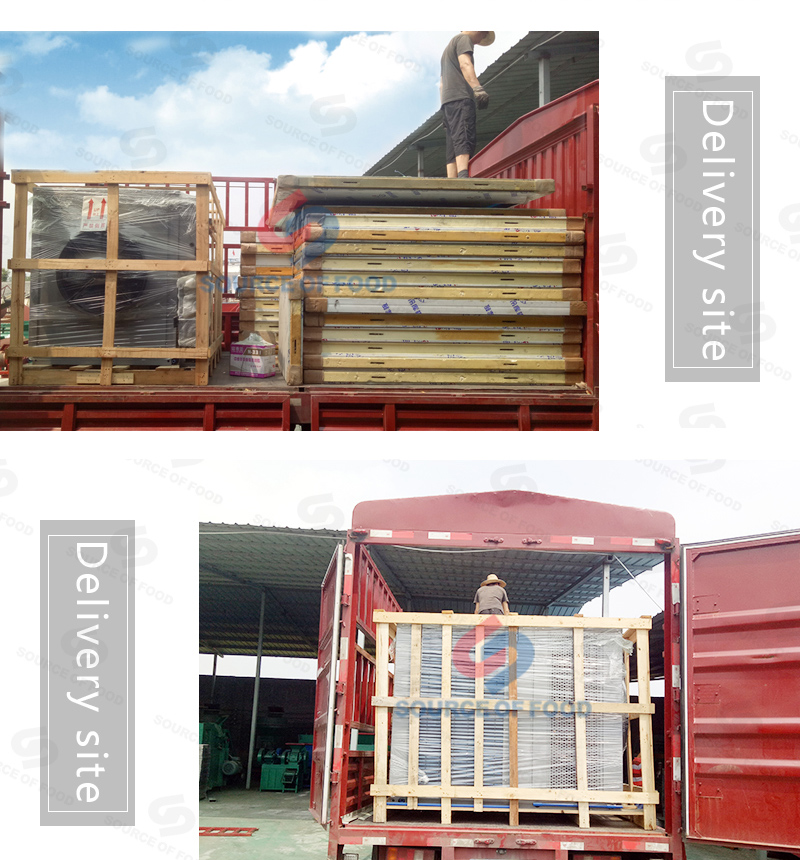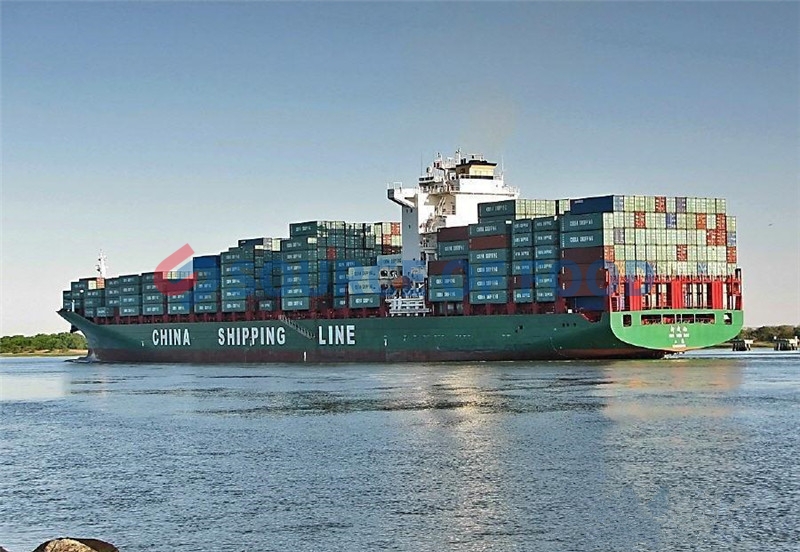 Iran customers receive on-site installation and feedback after receiving the saffron dryer machine.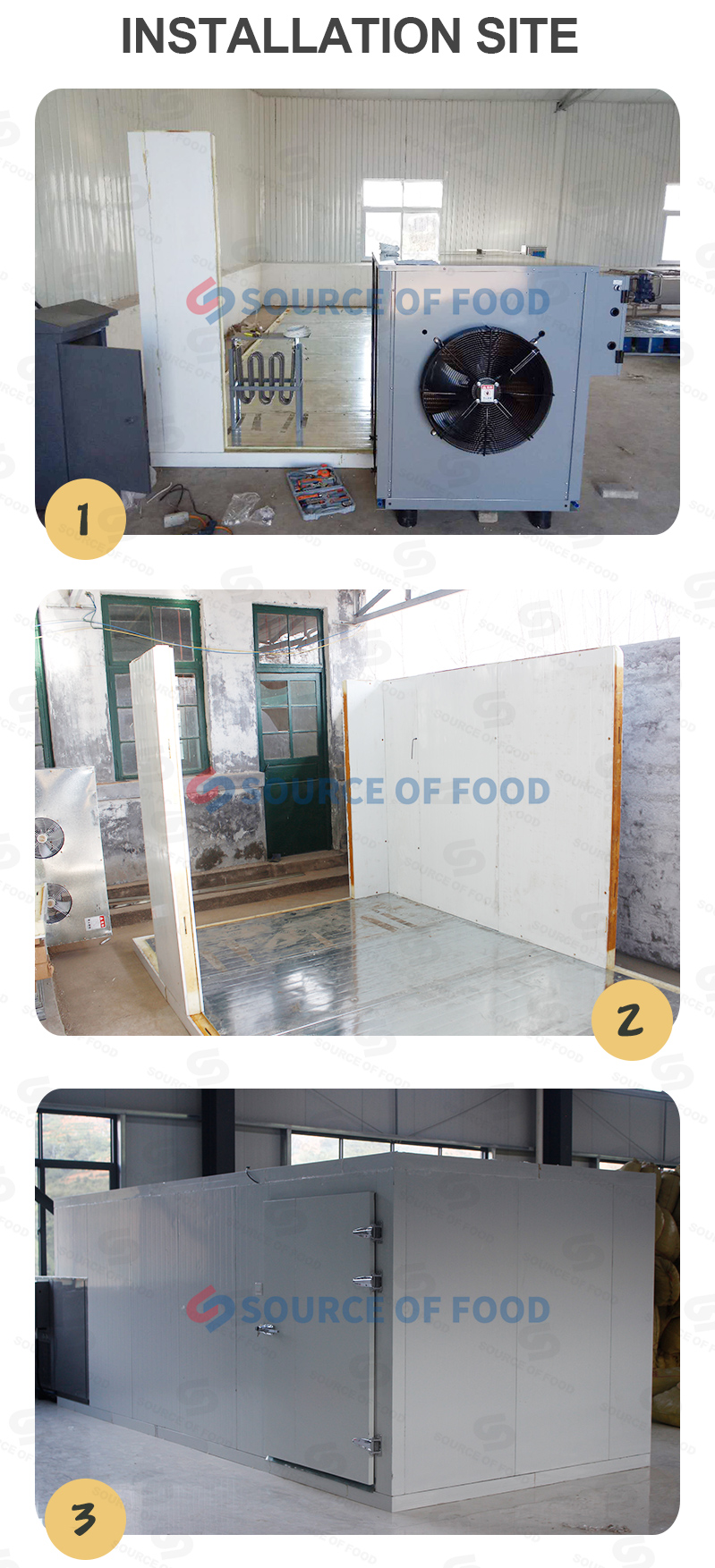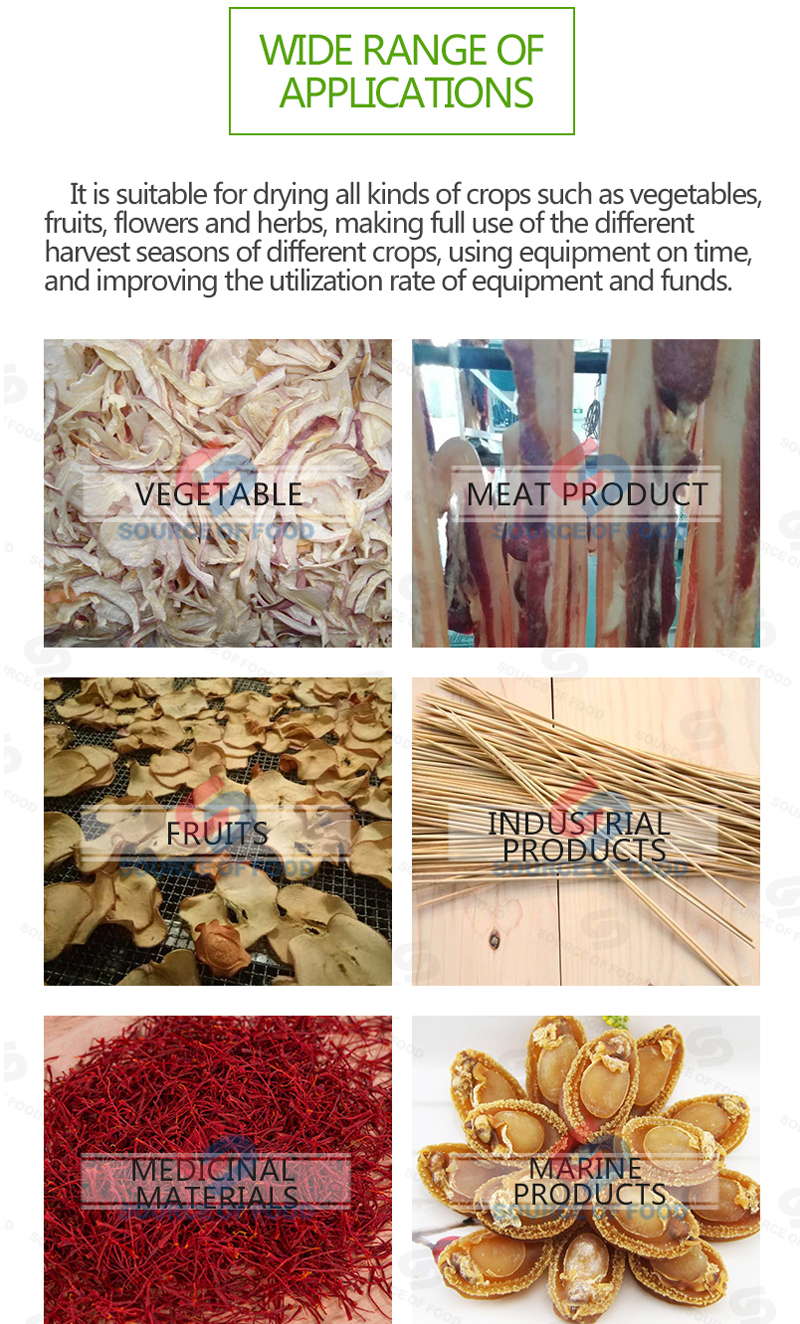 Our machine is specially designed and developed by designers. The humanized design is easy to operate and maintain. It has been praised by customers all over the world and a series of certification certificates.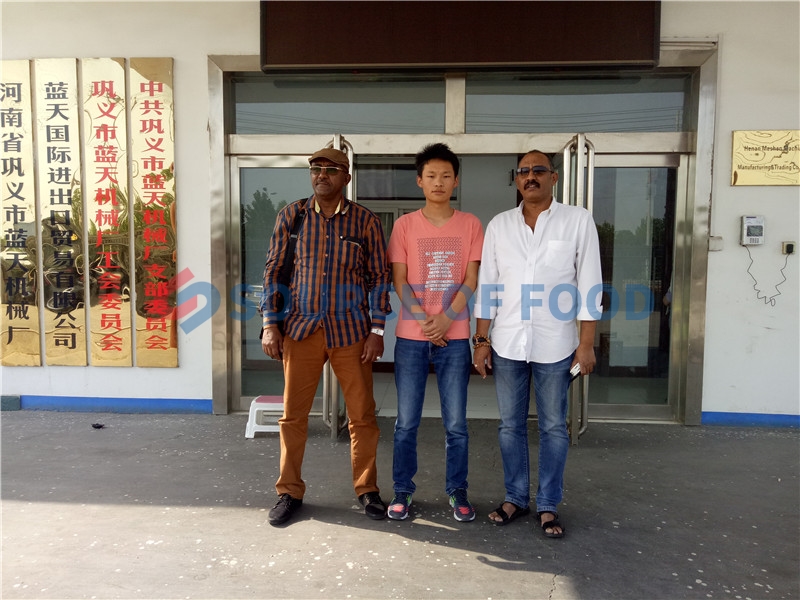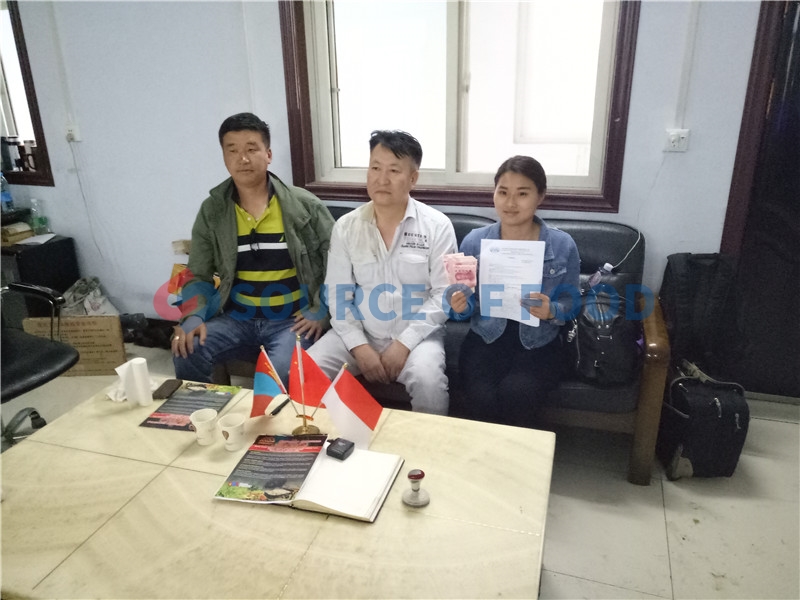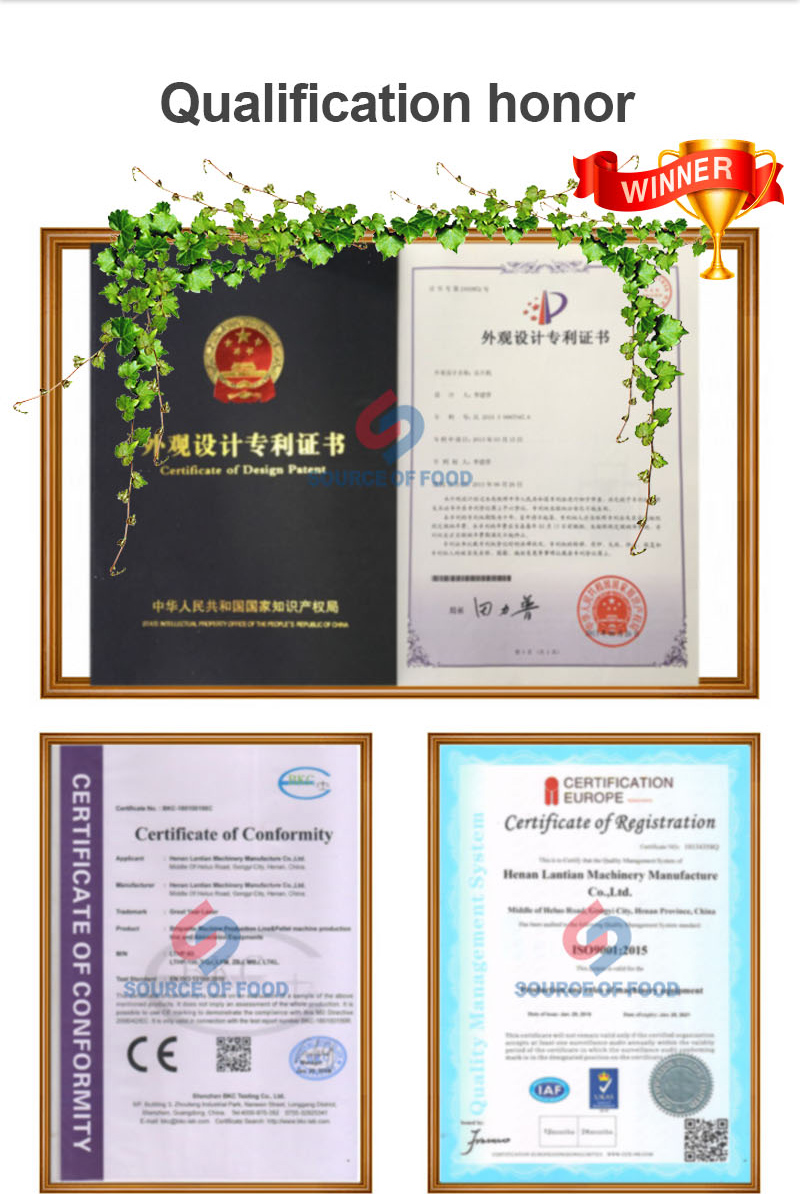 Our company Source of Food was founded in 2003, since its inception has developed a series of environmental protection and energy-saving equipment, if you need saffron dryer machine or other drying equipment, please contact us in time, welcome to come and buy