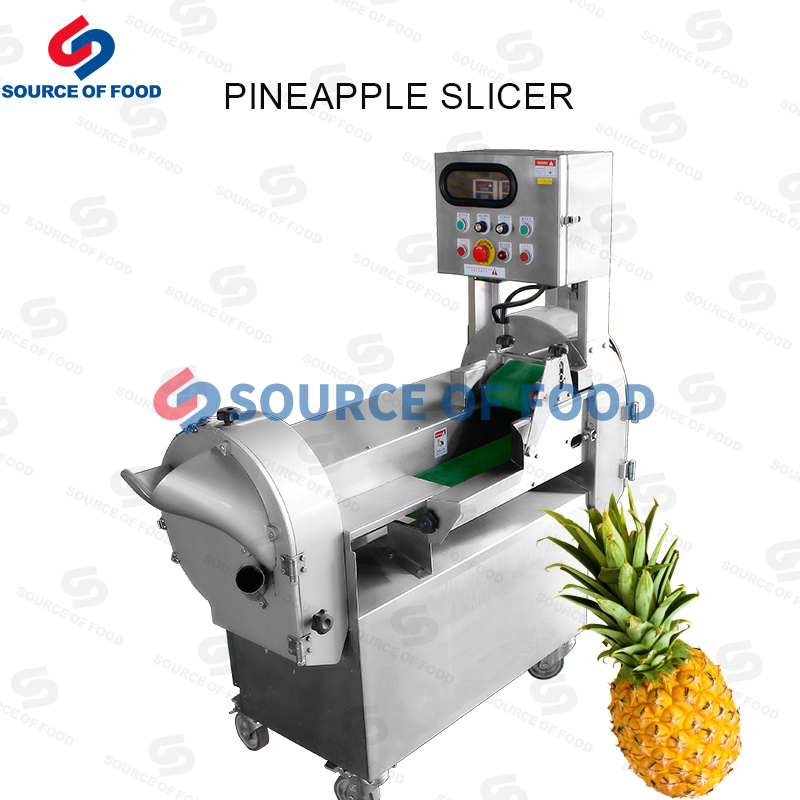 Product description
Pineapple is a popular tropical fruit, originated in Brazil, the Amazon River Basin, high quality and nutrient-rich, contains a large number of fructose, vitamins and mineral trace elements required by the human body. Our pineapple slicer can slice the pineapple, easy to eat, and does not lose the original nutrients of the pineapple, the pineapple slicer machine blade is sharp, can slice the pineapple quickly, slice thickness and blade rotation speed can be adjusted by themselves, to avoid uneven thickness of artificial slices and potential damage to the artificial, the machine Controlled by the control cabinet, the blade is easy to install and disassemble, safe and reliable, effectively improve work efficiency, very popular and loved.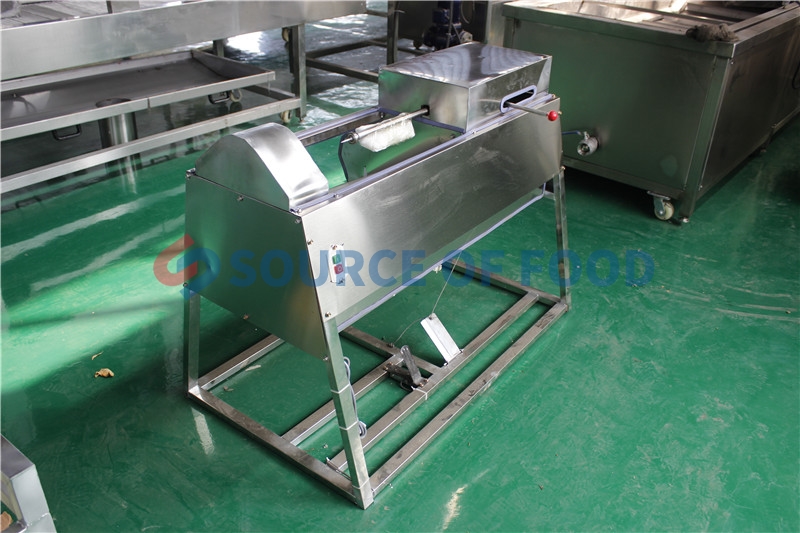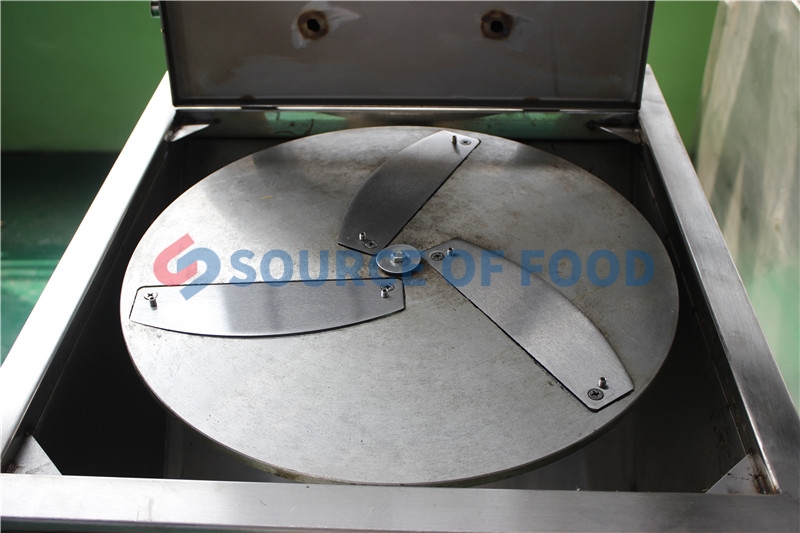 Machines characters
1.The machine is highly intelligent, and can adjust the thickness of the slice and the length of the slice.
2.vegetables can be kept fresh and will not damage the texture of vegetables.
3.the machine can change the blade mould, and cut vegetables or fruits into slices, dicing, strips and so on.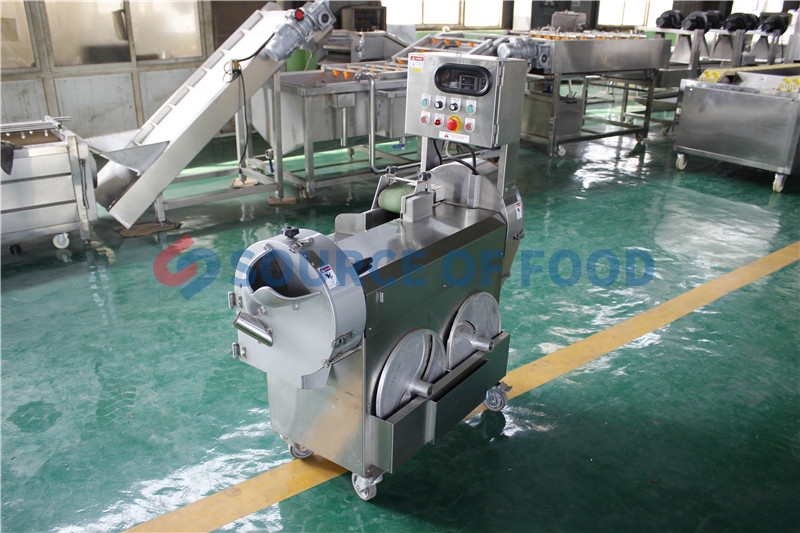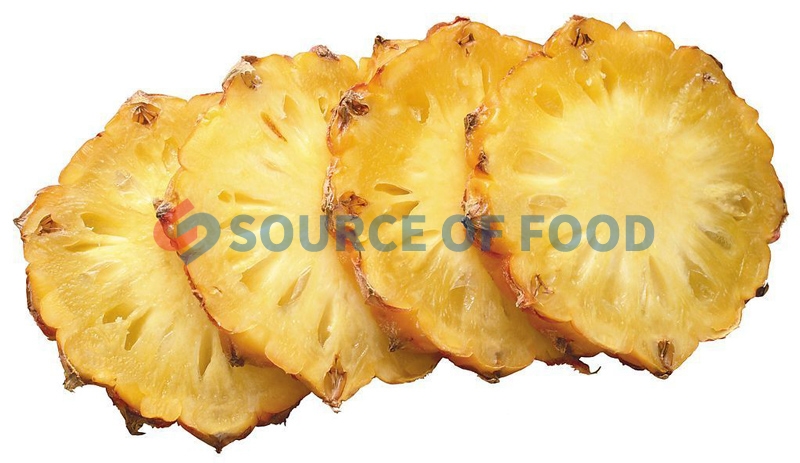 Product line
Pineapple is a popular tropical fruit. Pineapple picking can be washed with our pineapple washing machine first, our washing machine brush using nylon material, can effectively wash the hard skin of pineapple dirt, after washing through our multi-functional pineapple slicer machine slices or dicing, convenient for follow-up food or drying process, our pineapple dryer can be Effective drying, without loss of pineapple nutrients, the entire production line energy-saving and environmental protection, pollution-free, welcomed and loved by customers at home and abroad.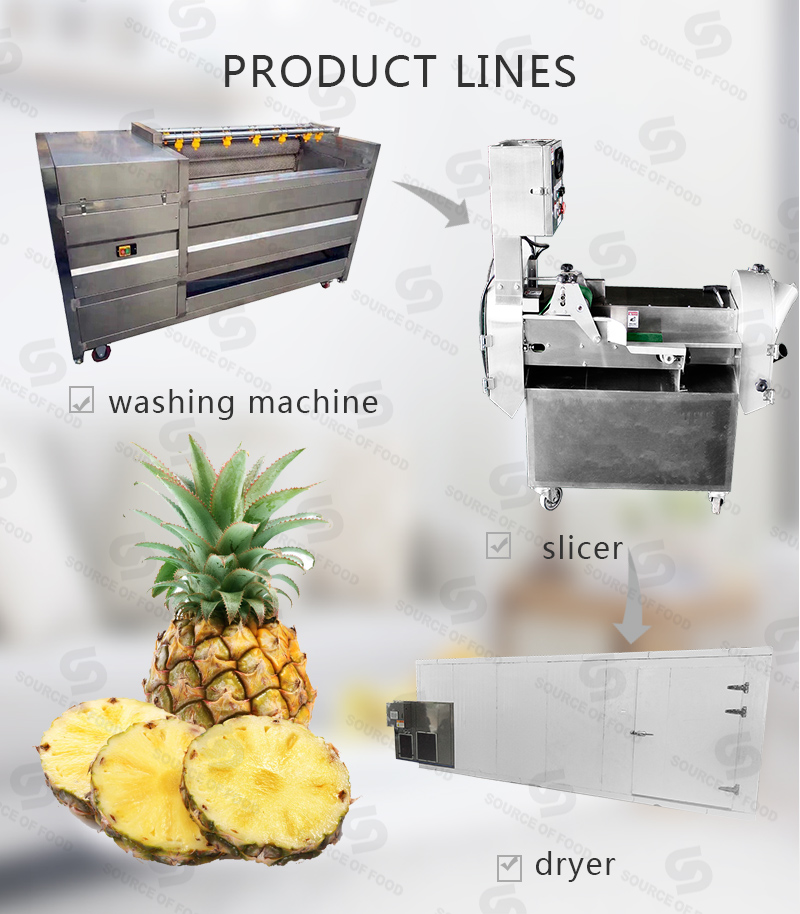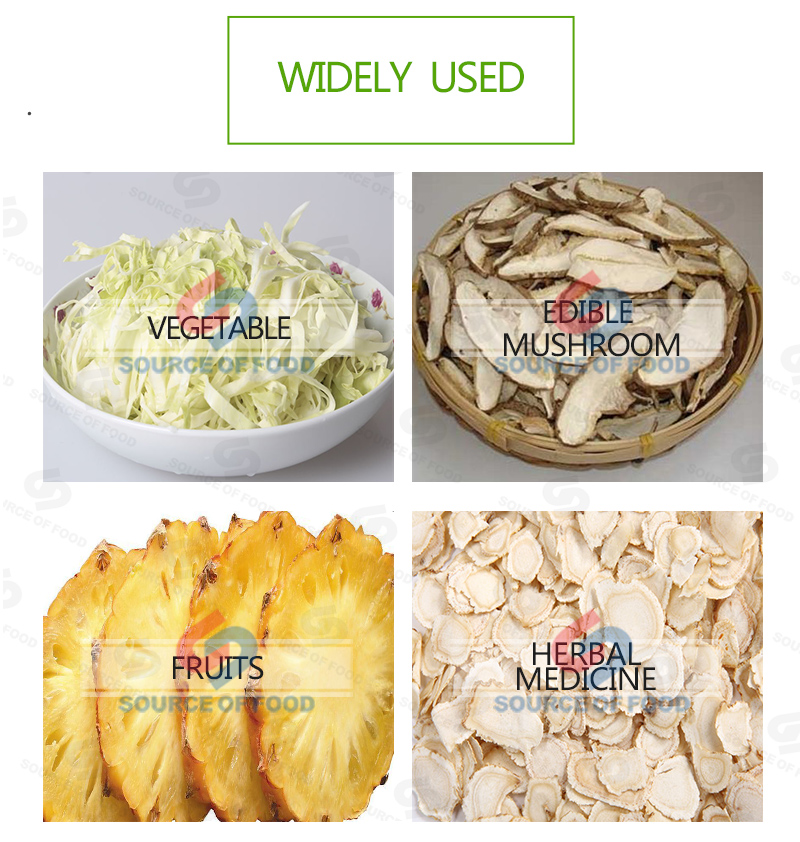 Packaging and shipping
The pineapple slicer for sale to overseas is welcomed and loved by customers all over the world. We will pack and protect the machine in multiple layers before delivery. We will choose the appropriate mode of transportation when we ship the machine. The common mode of transportation is sea, land and rail transportation. Whether the customer is at home or abroad, the machine can be guaranteed. Service within specified time.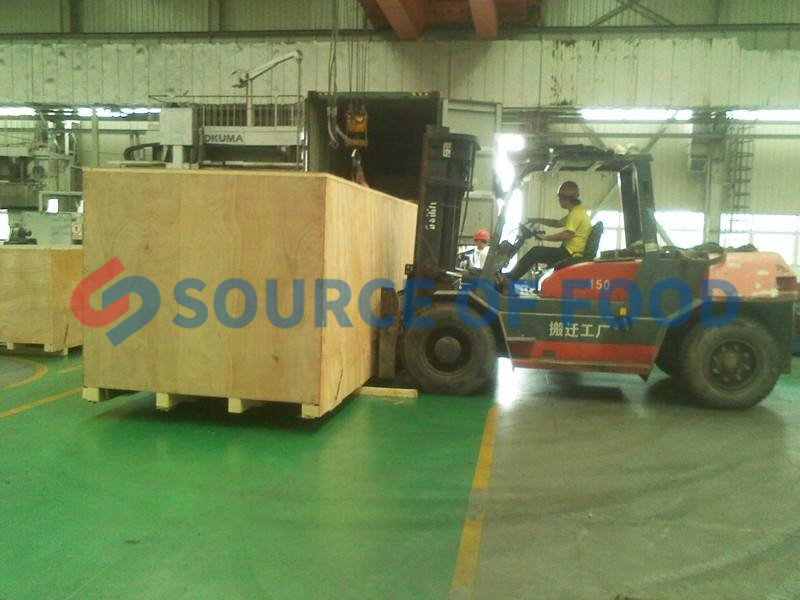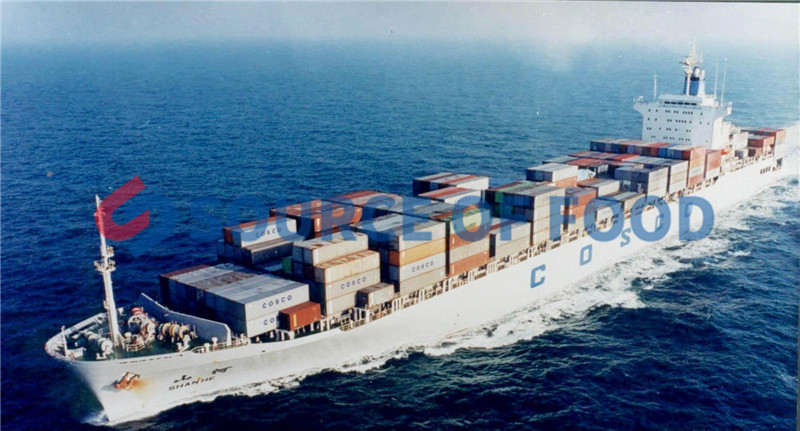 Our honor
Our pineapple washing machine, pineapple slicer and pineapple dryer have been ISO high quality certification and European Union CE certification, high quality and excellent performance, welcome customers to come and buy.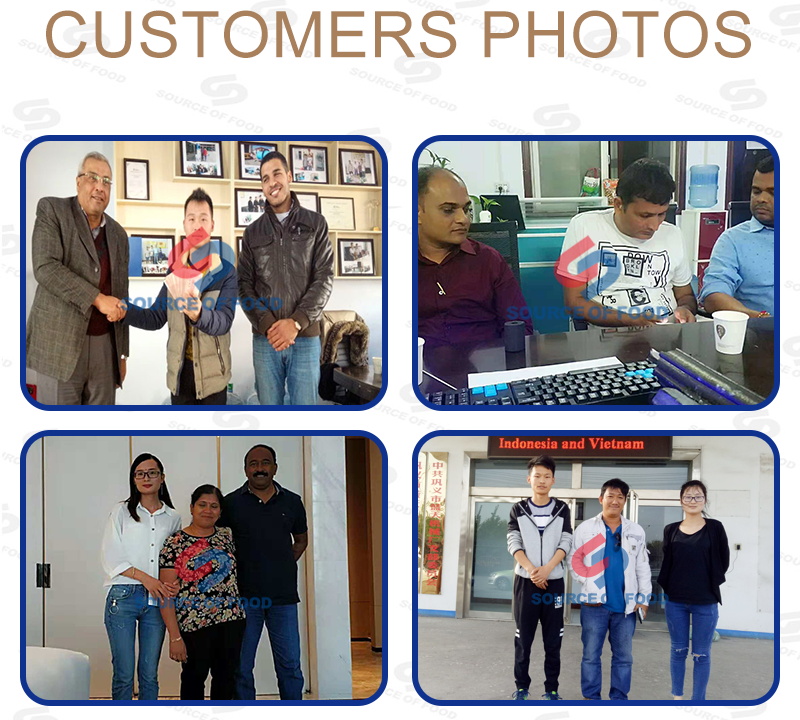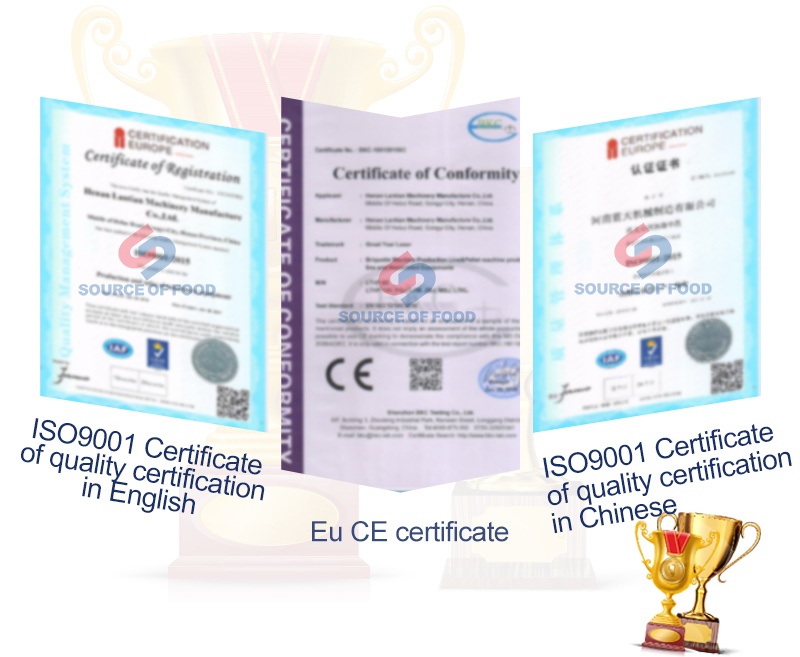 Company profile
Our company is committed to research and development of environmentally friendly and energy-saving food processing machinery, Our pineapple slicer for sale is with high quality, good performance and reasonable price, if you need pineapple slicer or other slicing equipment, please contact us, we will give you a satisfactory answer in time.