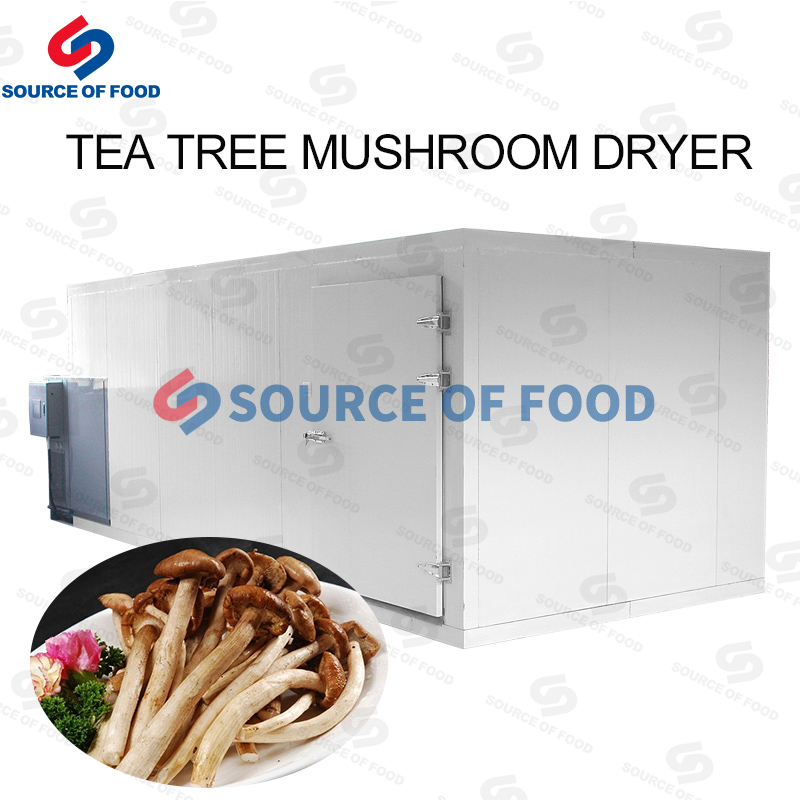 Product introduction
Tea tree mushroom is a kind of edible and medicinal fungus. It mainly grows in the north temperate zone and subtropical zone. It is named Tea tree mushroom because it is wild on the dried-up of Camellia oleifera. It is rich in nutrition, protein content and many kinds of amino acids needed by human body. It is one of the ten rare mushrooms that can be developed at present. Because tea tree mushroom at home and abroad like, our company developed a tea tree mushroom dryer, used to dry tea tree mushroom, convenient for everyone to eat.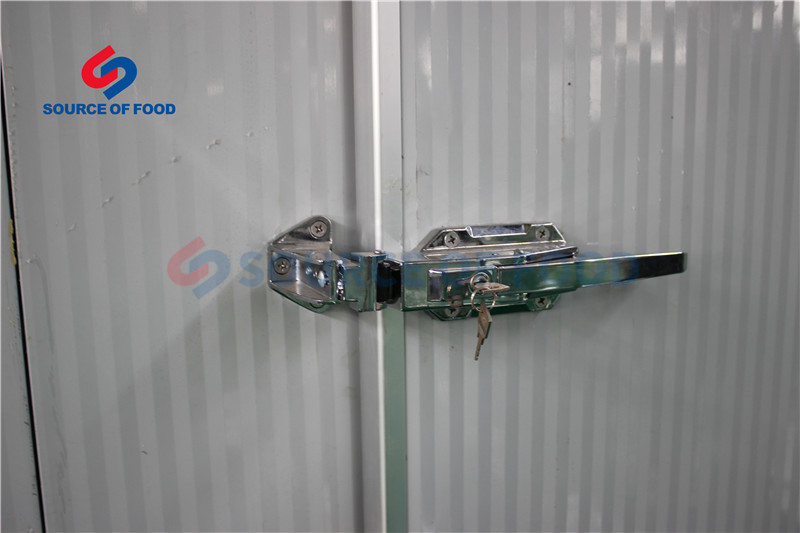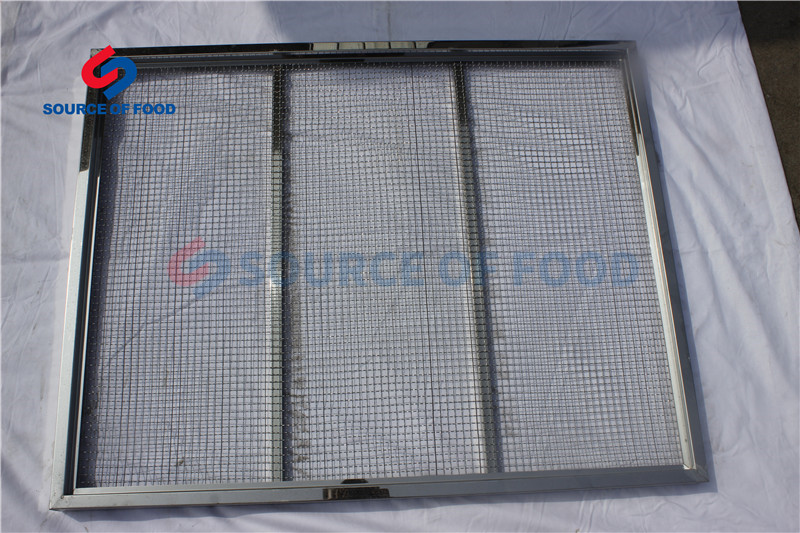 Our tea tree mushroom dryer machine follow the principle of environmental protection, health and pollution-free inverse carnot, using electric energy to compress air energy, the air can be converted into heat energy to provide high temperature and high pressure drying room, in order to achieve the effect of drying.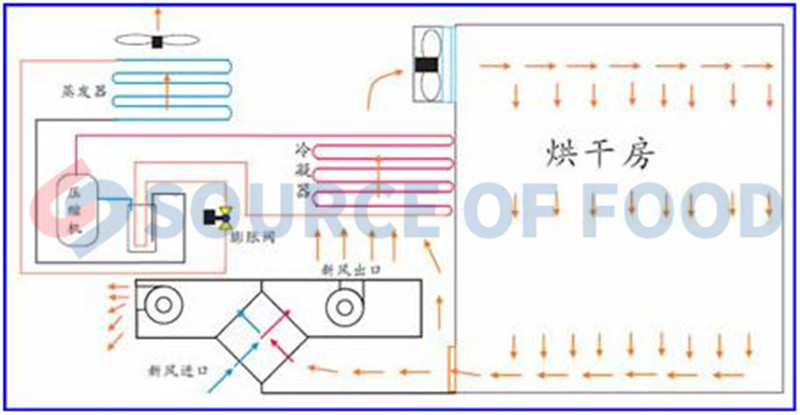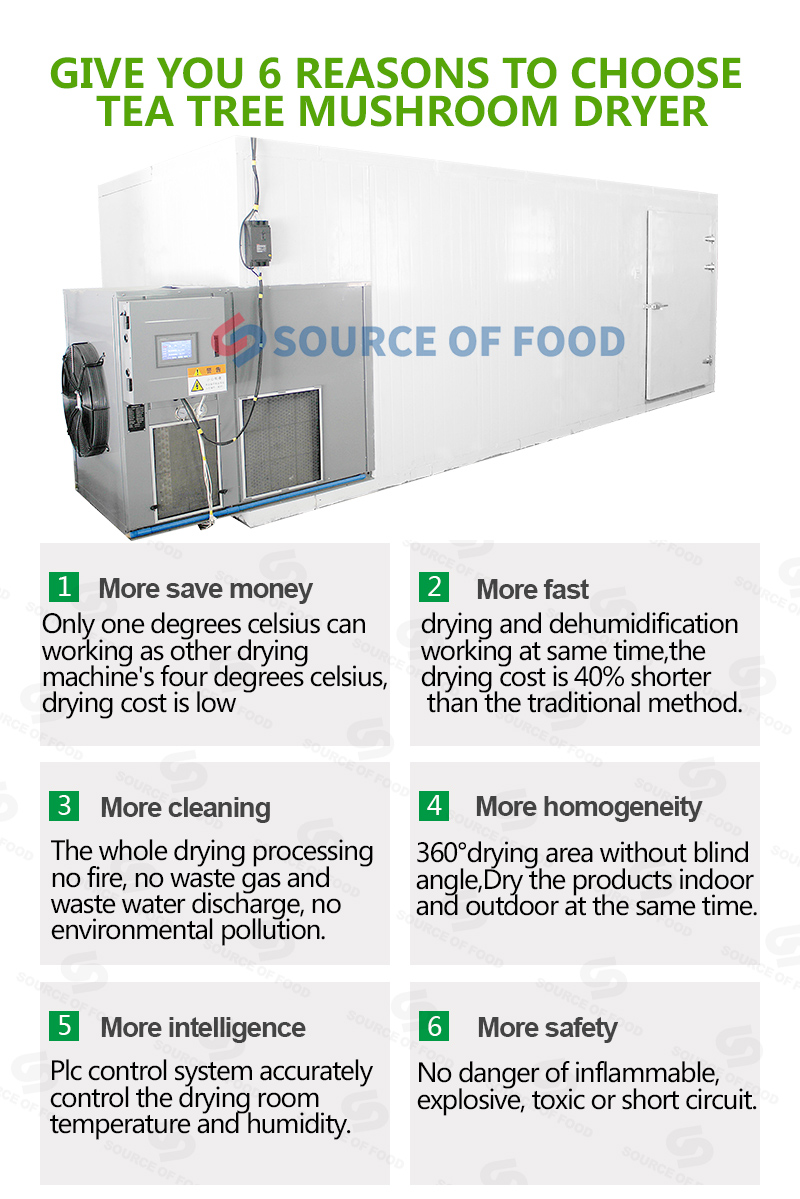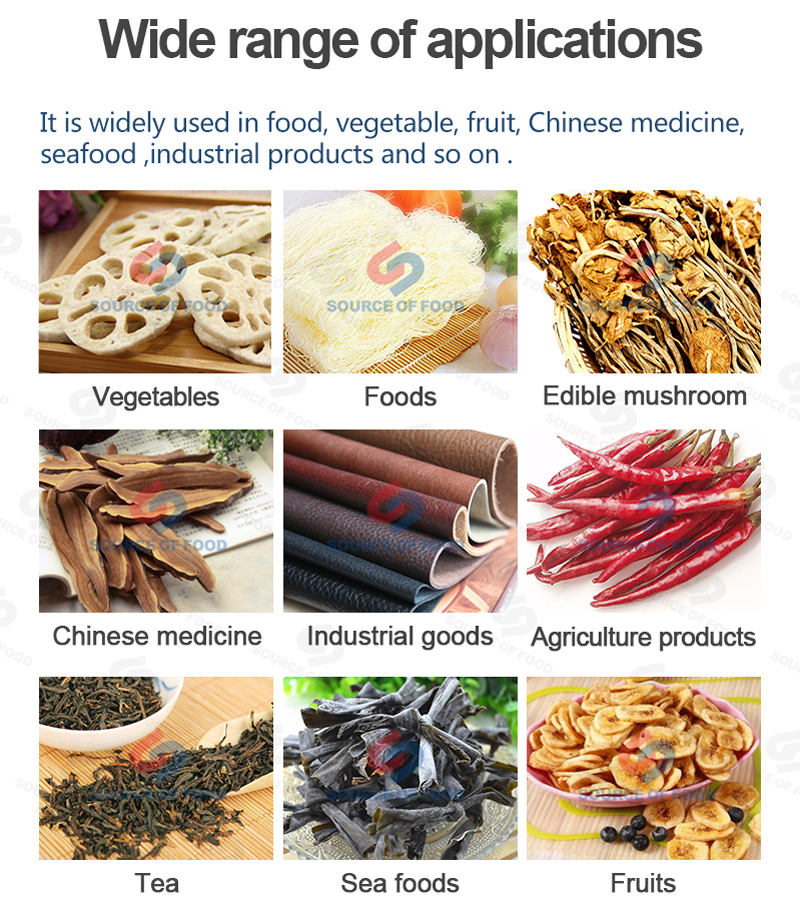 Our tea tree mushroom dryer for sale both at home and abroad has received praise from customers,In order to avoid damage to the machine in the long-distance transportation, we will put plastic film on the outside of the machine before packing in wooden cases. We will choose the appropriate mode of transportation when shipping. The common mode of transportation is sea, land and rail transportation, to ensure that the machine is transported. It will be delivered within the agreed time.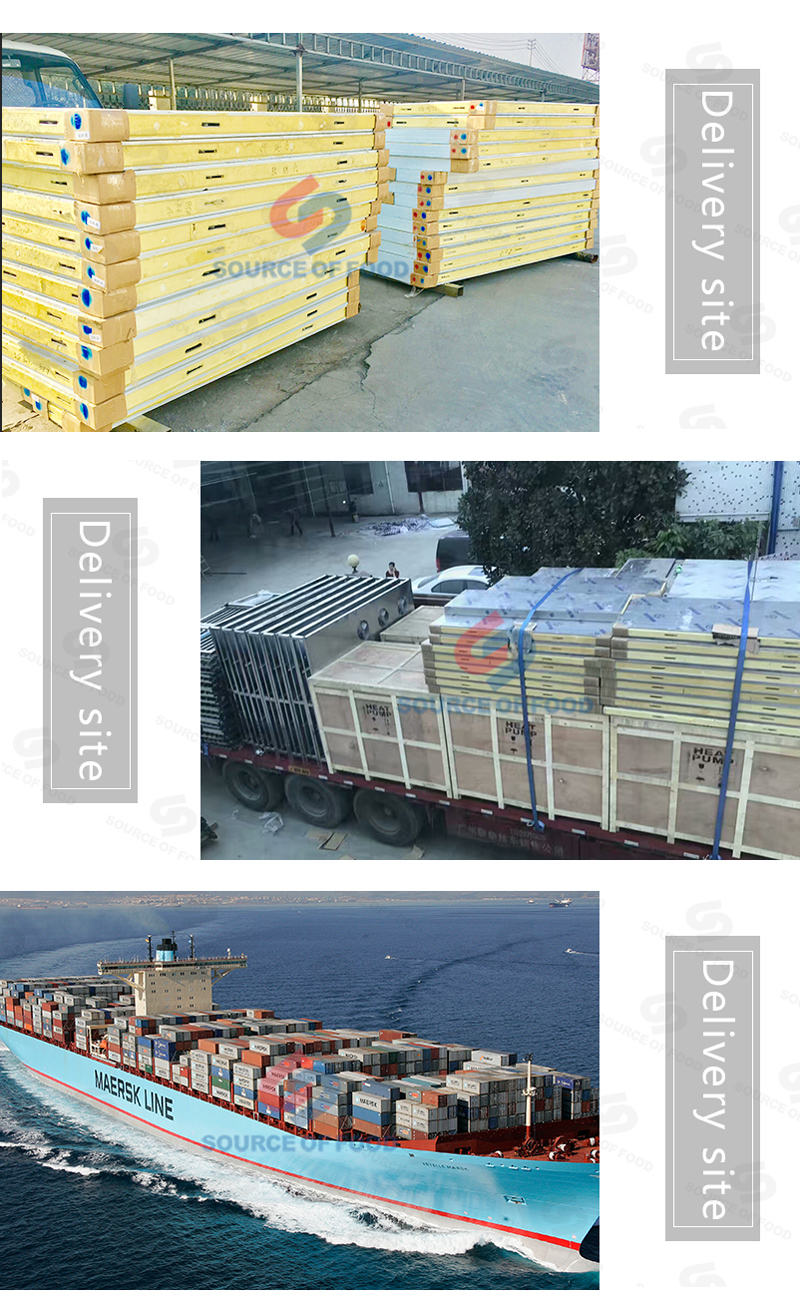 Our tea tree mushroom dryer machine is loved and recognized by foreign customers. After receiving our tea tree mushroom dryer, our customers install it on site.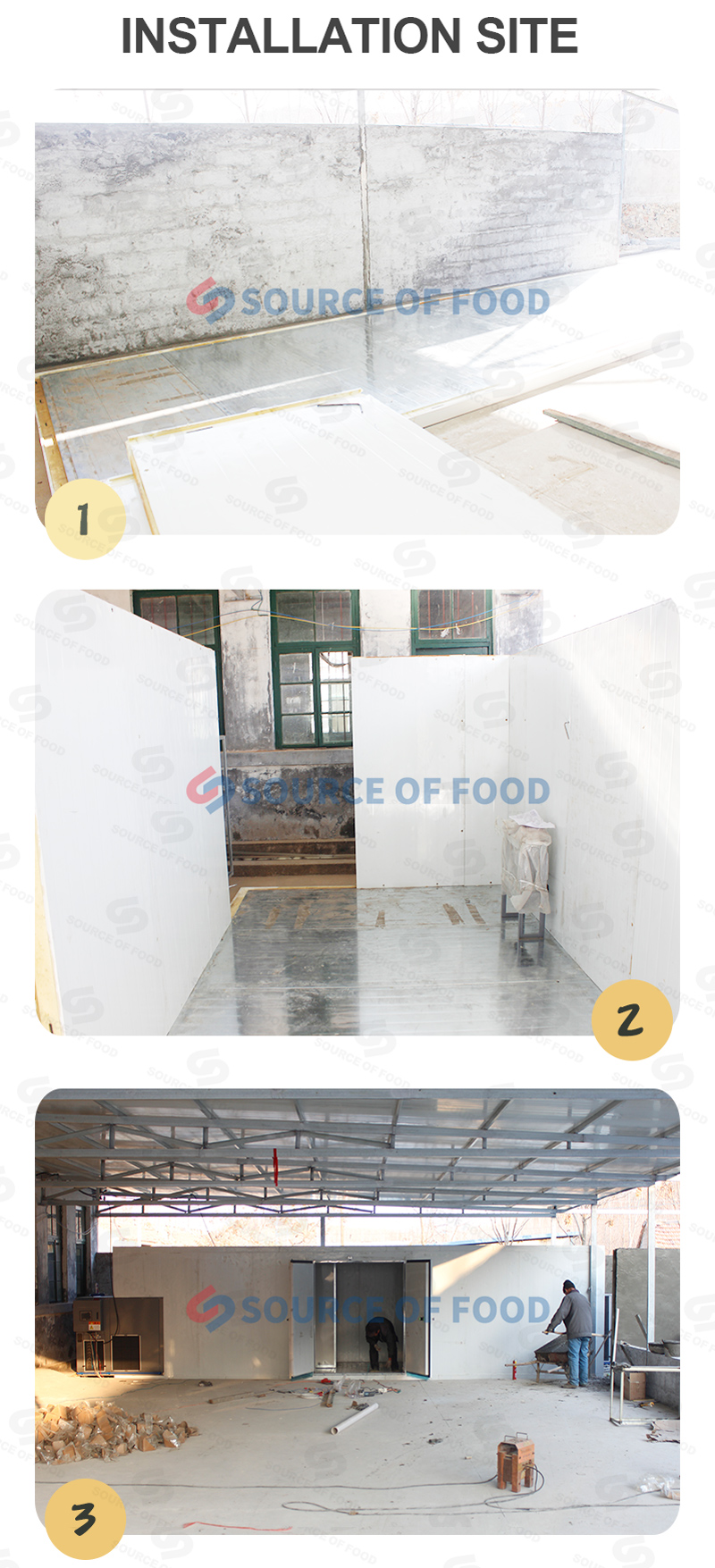 Drying effect display
Before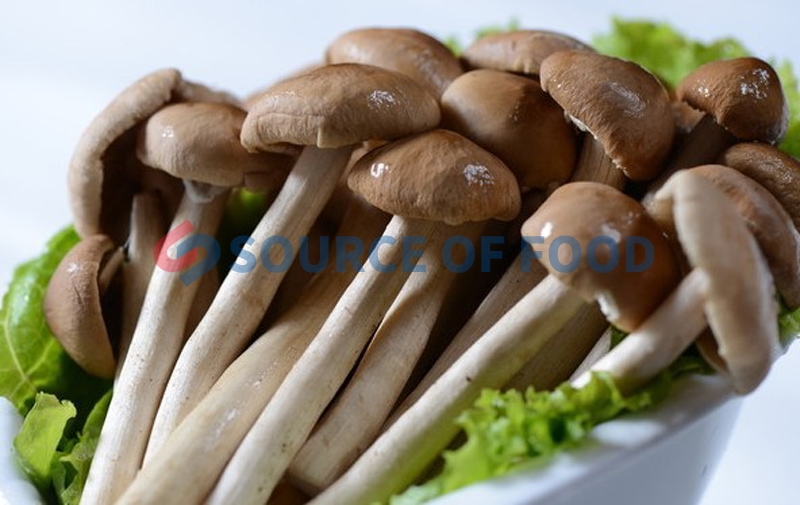 After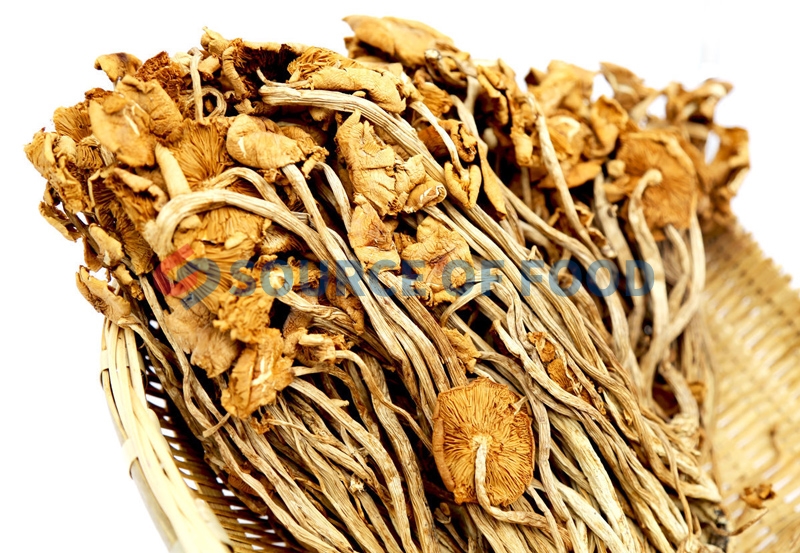 A series of dryer equipments have obtained ISO high quality certification and EU CE certification, and are welcomed and loved by customers at home and abroad.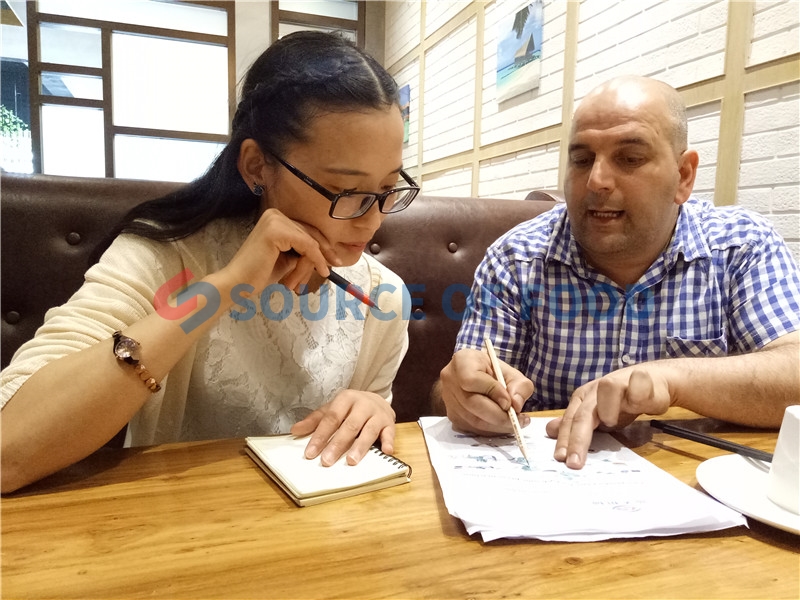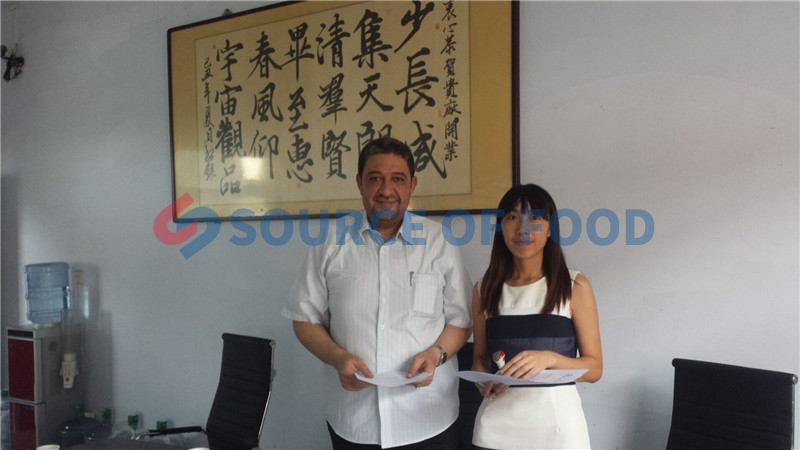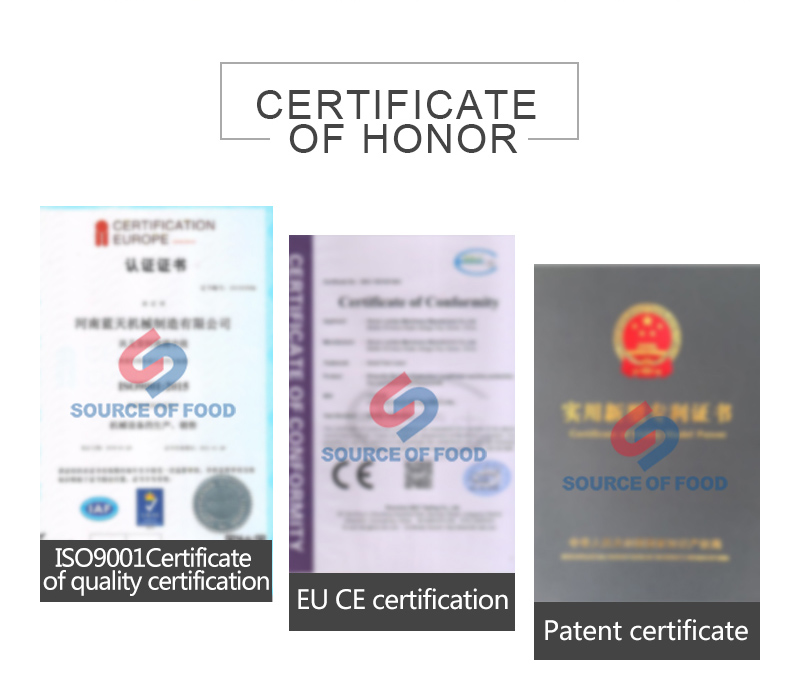 We strive to learn new knowledge to develop new machines, dedicated to the production of environmentally friendly non-polluting equipment, won the recognition of customers from various countries, if you need a tea tree mushroom dryer, please contact our online customer service or send us inquiries, we will provide you with better service and more detailed information.