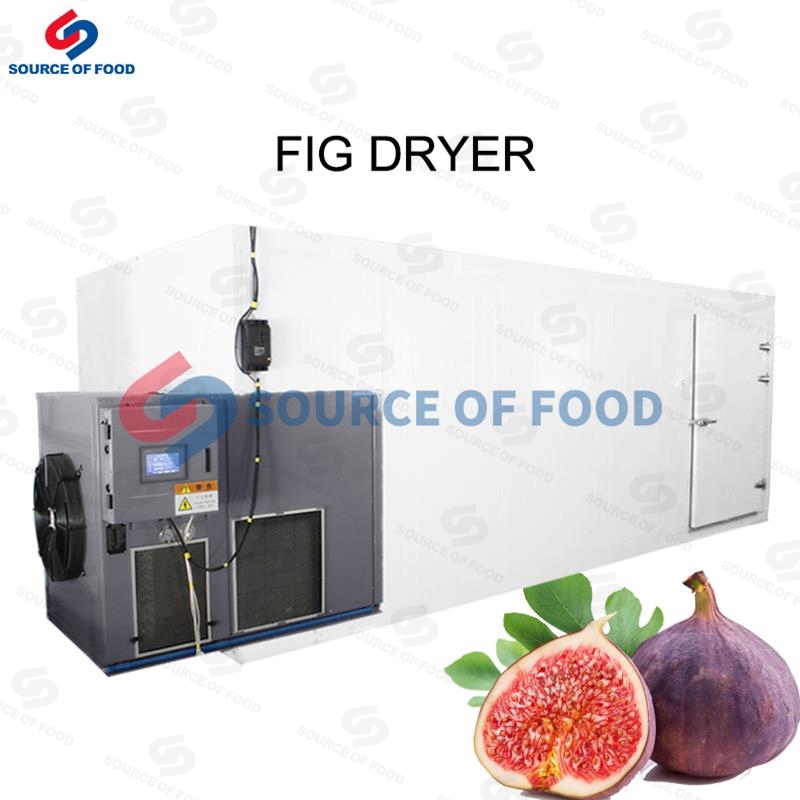 Product introduction
Fig is a flowering plant, mainly growing in tropical and temperate regions, can be directly edible, can also be dried through our fig dryer, made into preserved fruit, easy to carry and eat. Our fig dryer machine belongs to air heat pump dryer, environmental protection, energy saving and pollution-free, our fig dryer machine for sale has been widely recognized by customers.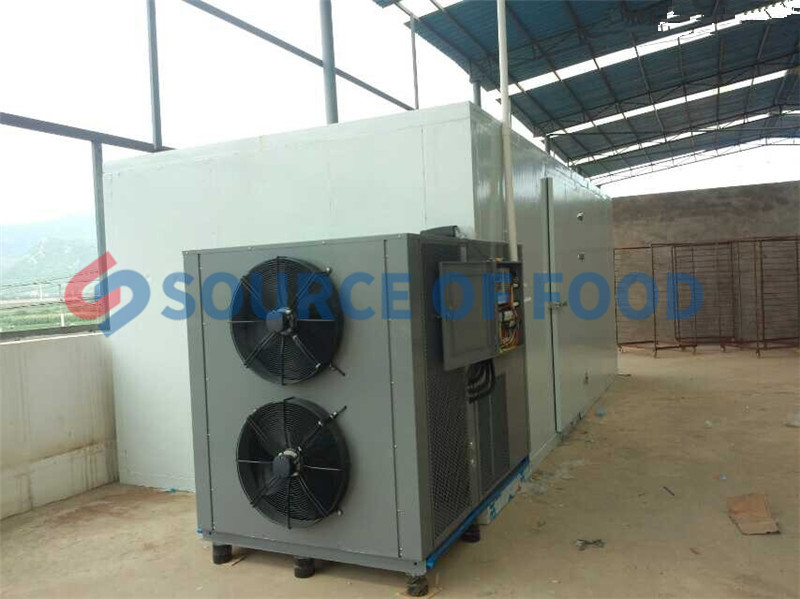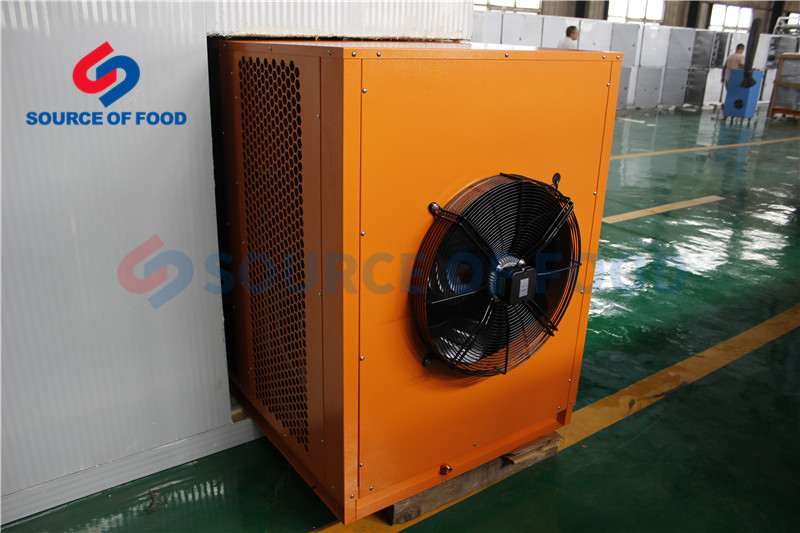 Working principle
Our fig dryer belongs to the air energy heat pump dryer. Using the inverse Carnot principle, the air is driven by electric energy to compress the compressor to provide heat energy to the equipment, releasing high temperature and heat, thereby increasing the air temperature of the drying chamber. To achieve the drying effect, the drying room is controlled by an intelligent controller.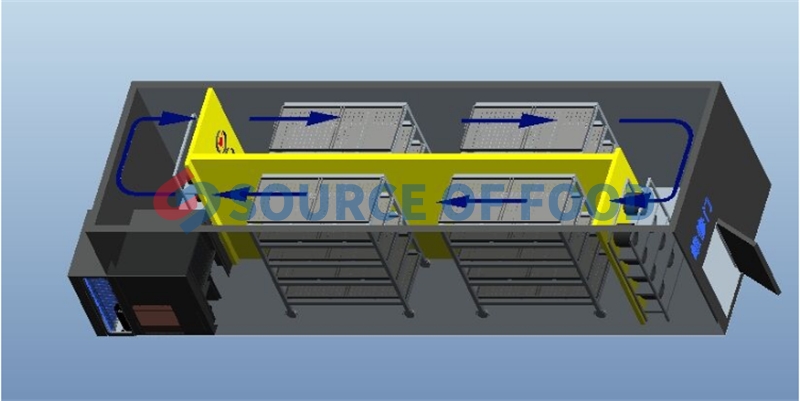 Drying effect comparison
Before drying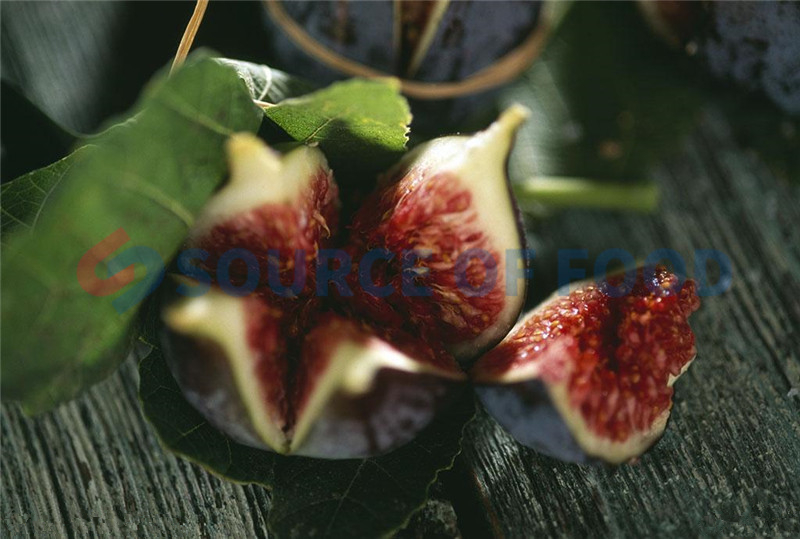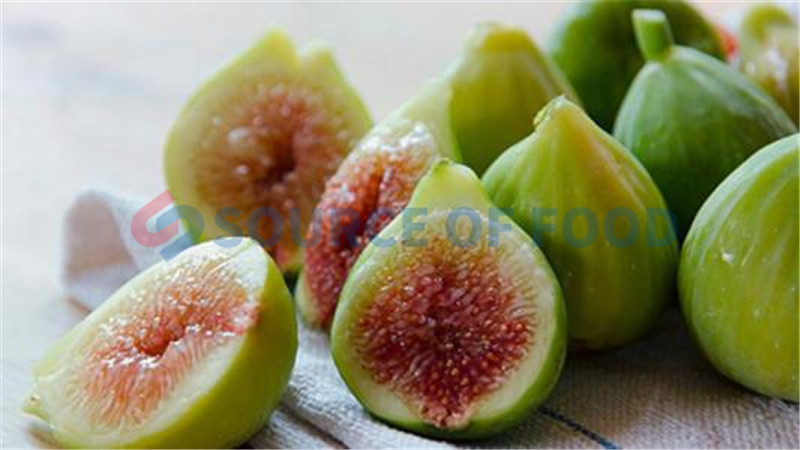 After drying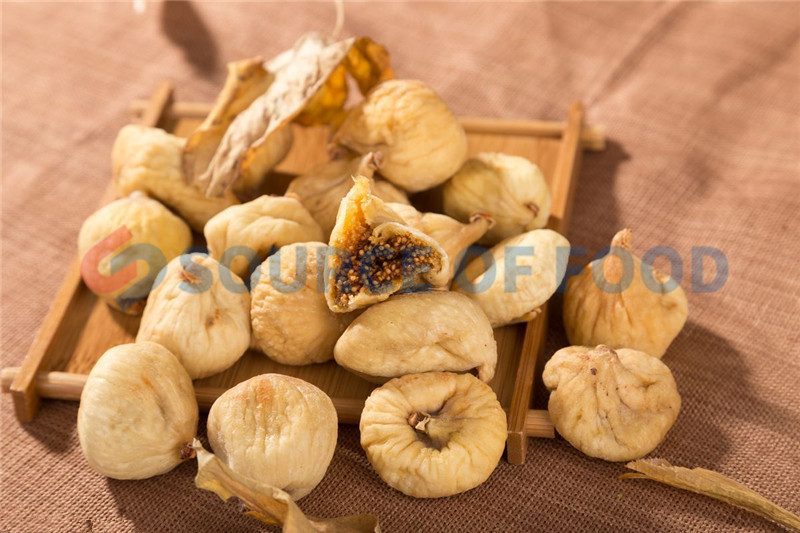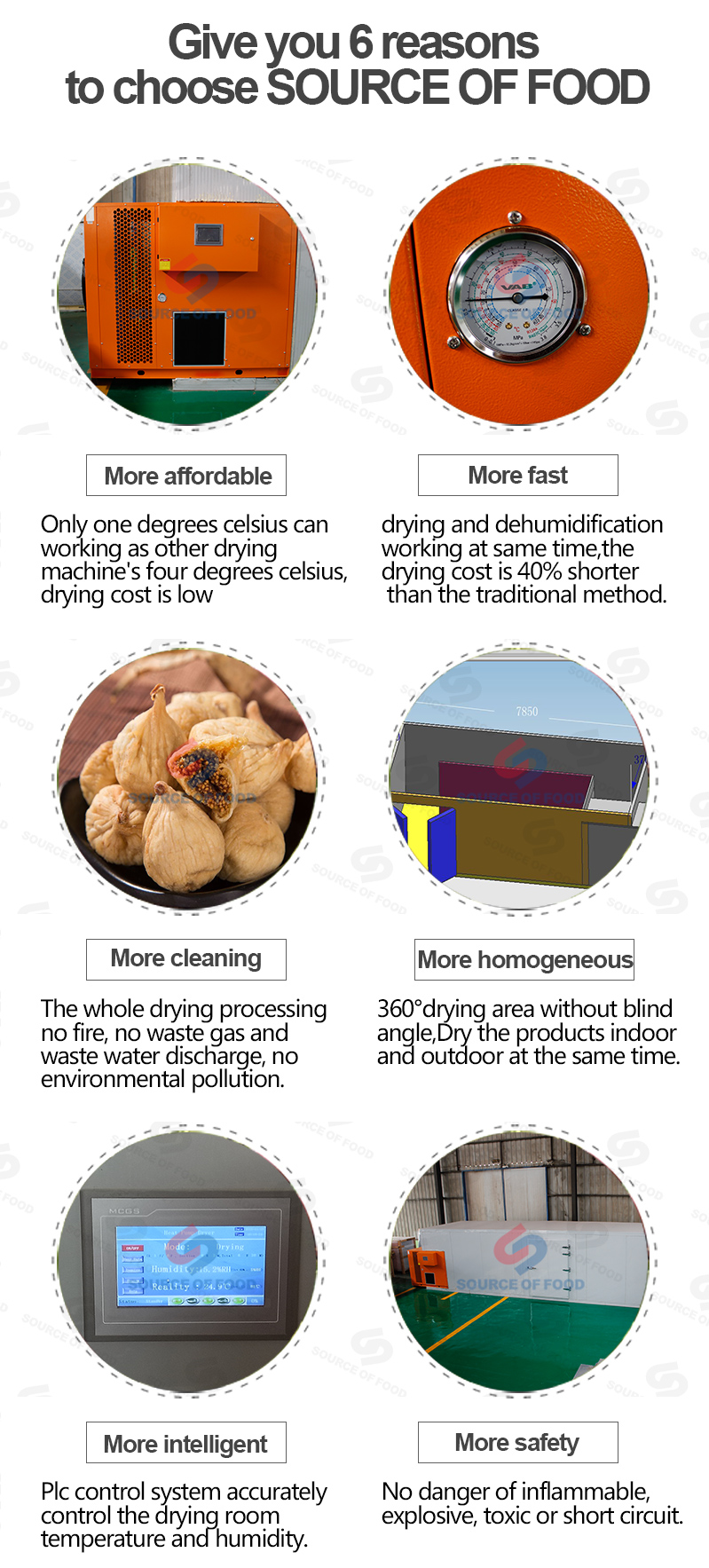 Packaging and delivering
Our fig dryer machine for sale are loved by customers all over the world. In order to ensure that the machines are intact, we will lay a layer of bubble plastic film or a layer of vapor phase rust-proof film on the outside of the machine. We ship with special personnel when we ship the goods. There are three modes of transportation: sea, rail and land transport.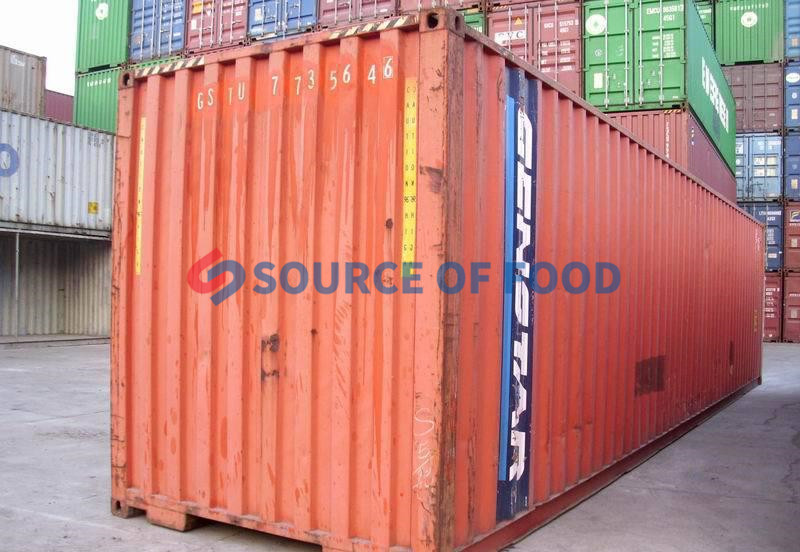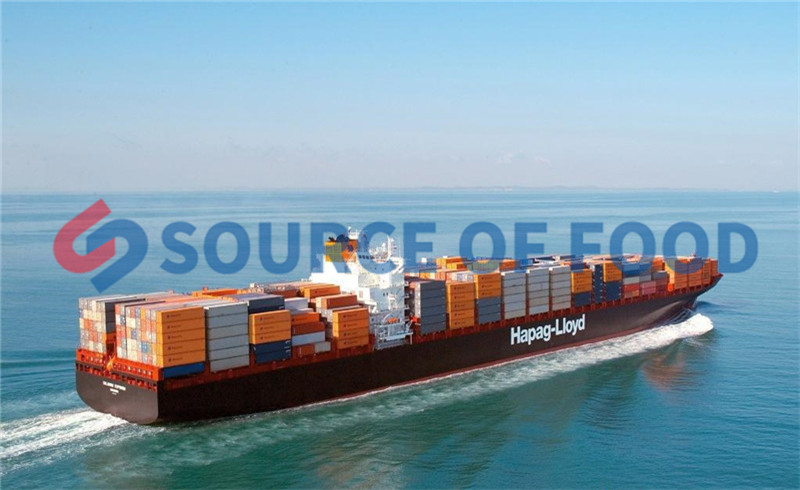 Our service
Our suppliers of food drying machines, our machines are reasonably priced. Always the principle of environmental protection, health and pollution-free, do not forget the fundamental, we strive to study new technology to learn new knowledge, hope to provide customers with better products and better service, customer satisfaction is our greatest goal, our machine reasonable price and good performance, widely sold to foreign countries, our dryer has been through Has passed the ISO high quality certification and the European Union CE certification, obtains the domestic and foreign customer's widespread approval, has many customers not far away the field investigation and signs the contract on the spot, this is to our approval, we are very honored.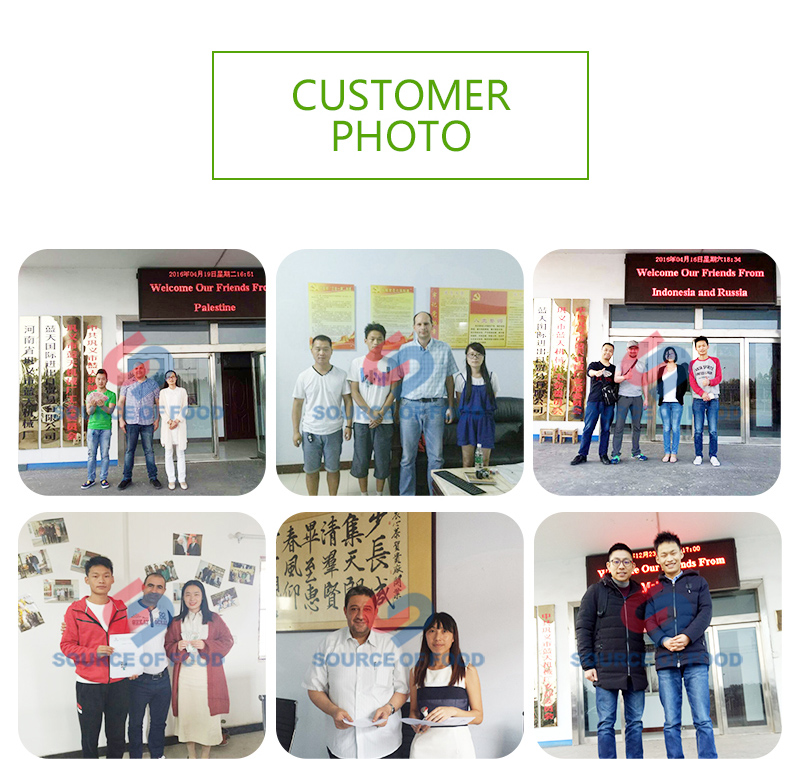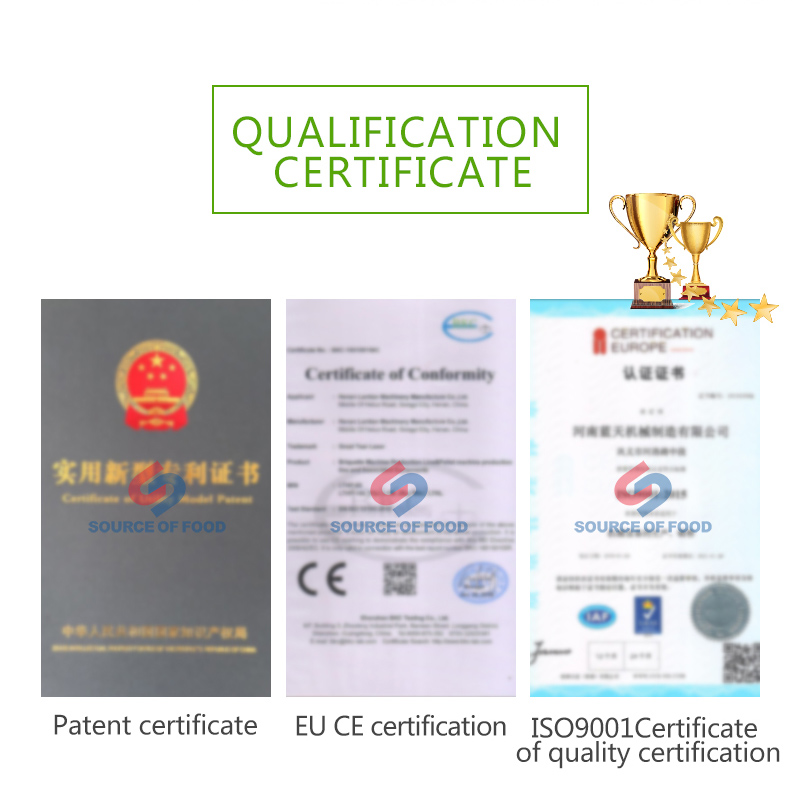 Company profile
Our company is the largest professional dryer manufacturer in Gongyi City. Our factory is located in the middle section of Heluo Road, Gongyi City, close to the Longhai Railway and Lianhuo Expressway, with convenient transportation, which provides great convenience for delivery and transportation. If you need a fig dryer machine, a rose dryer, a eggplant dryer and other dryer equipment, please contact us, we will provide you with more detailed information and services.