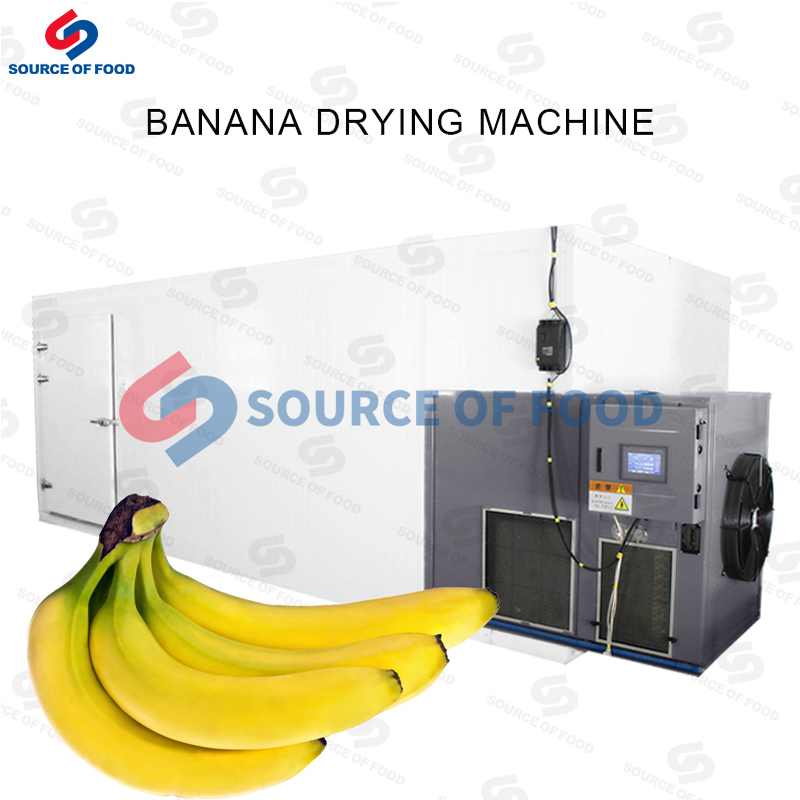 Product introduction
Banana is a kind of plant widely planted in the tropics. It tastes sweet and nutritious. It can be used directly for digestion and detoxification. It can also be dried by our banana drying machine. As a snack which can be eaten at any time, our banana dryer keeps the nutrition of banana after drying. It is loved by customers both at home and abroad.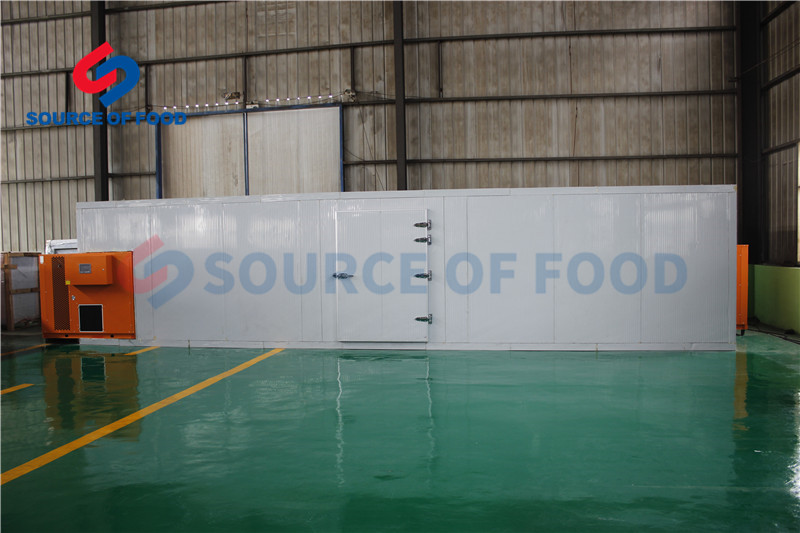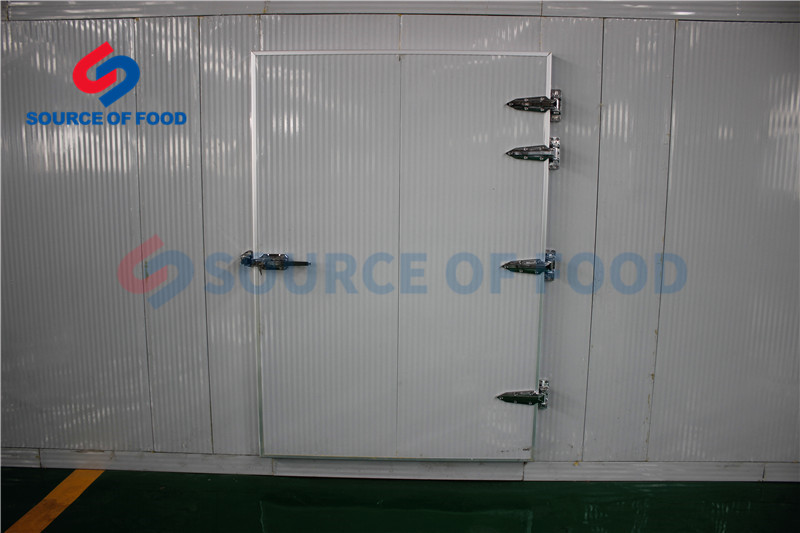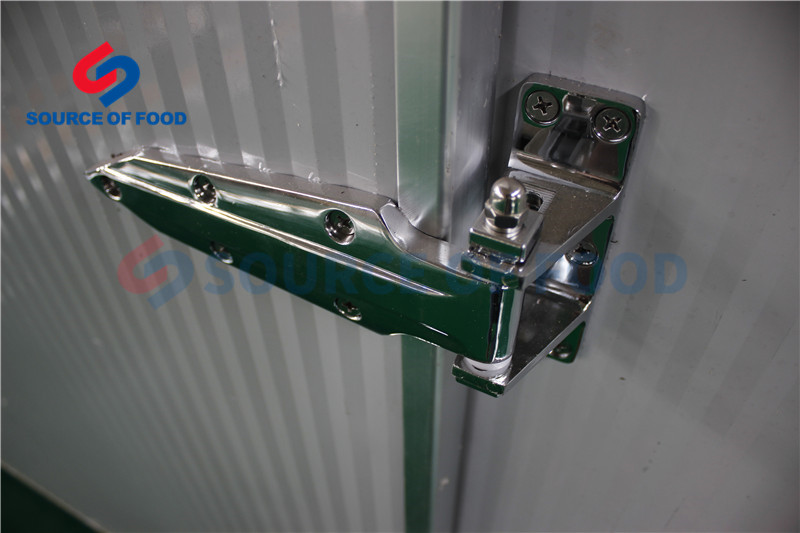 Our banana dryer machine belongs to the air energy heat pump dryer. It uses the inverse Carnot principle to dry the materials at high temperature. In the drying process, only electric energy is used. The temperature and humidity are controlled by the PLC intelligent control panel. It saves customers time, does not need to burn coal, and is environmentally friendly, healthy and pollution-free.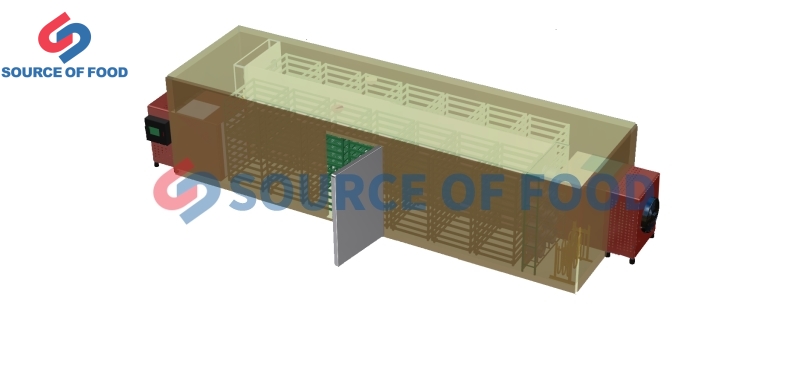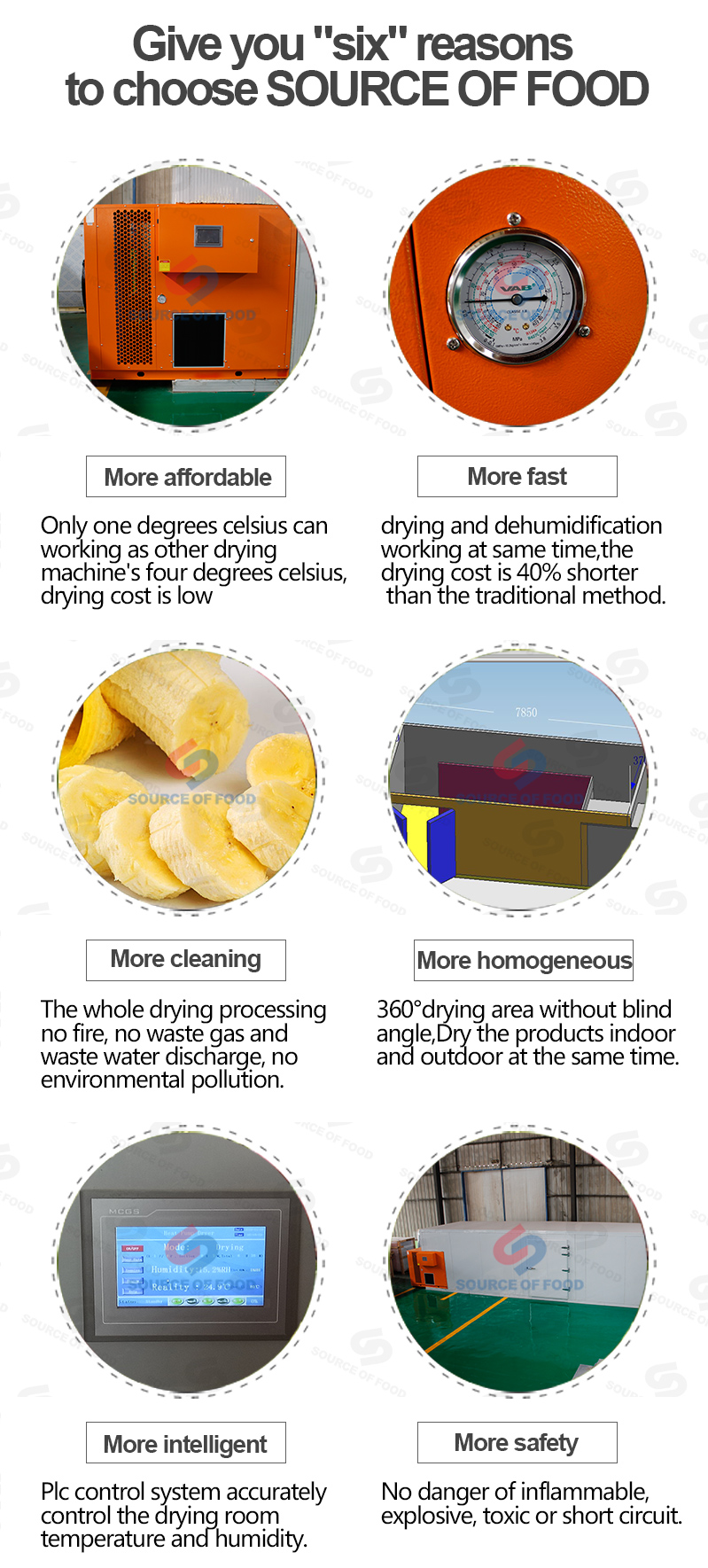 Before drying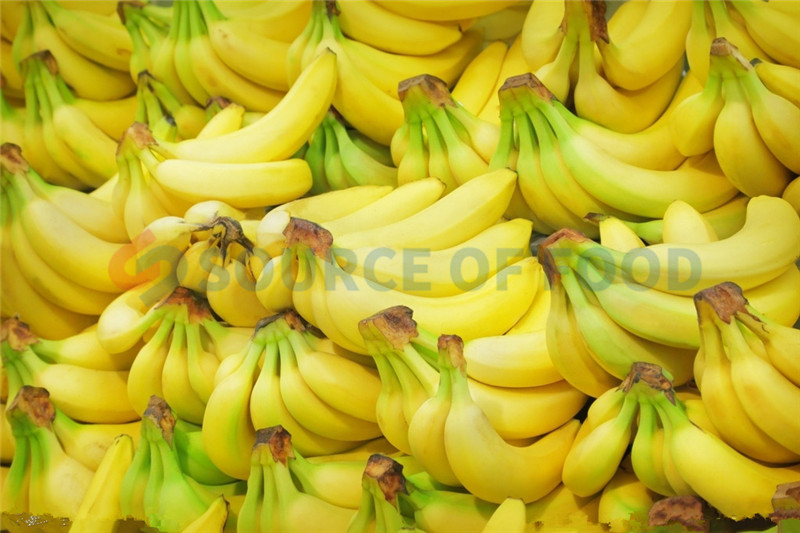 After drying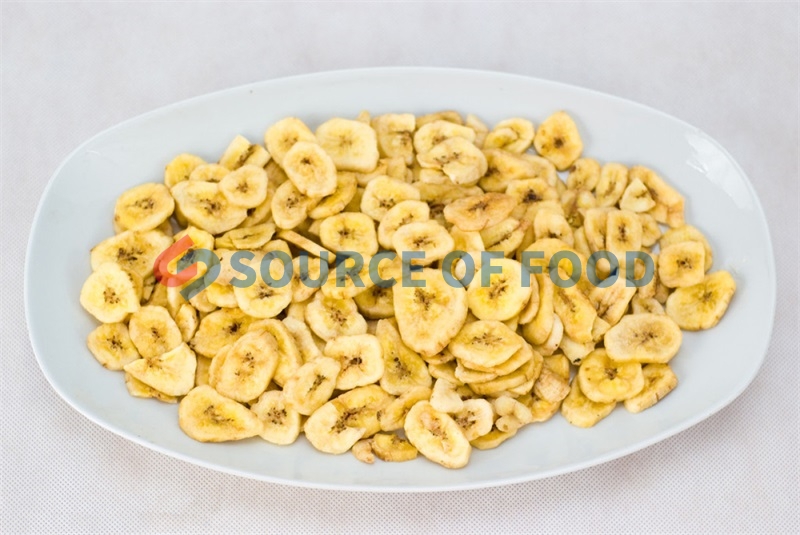 In order to ensure that the banana drying machines are intact, we will lay a layer of bubble plastic film or a layer of vapor phase rust-proof film on the outside of the machine. We ship with special personnel when we ship the goods. There are three modes of transportation: sea, rail and land transport.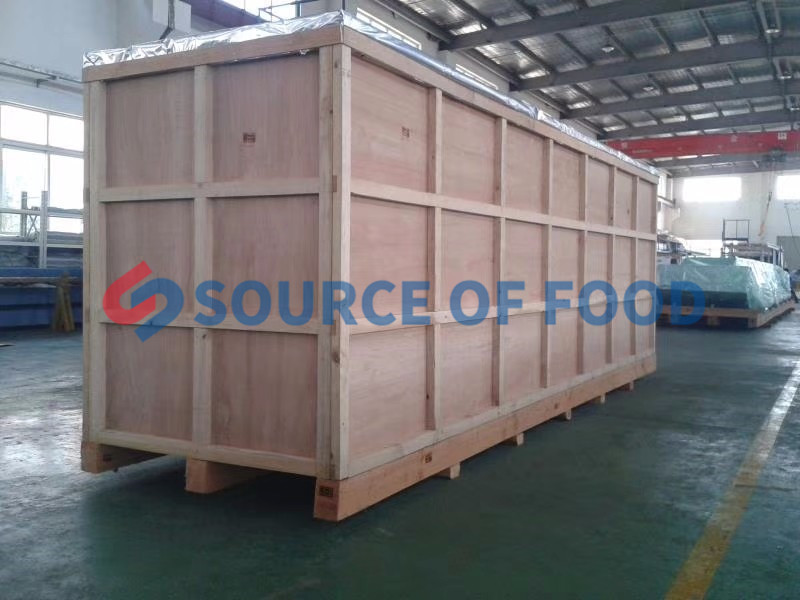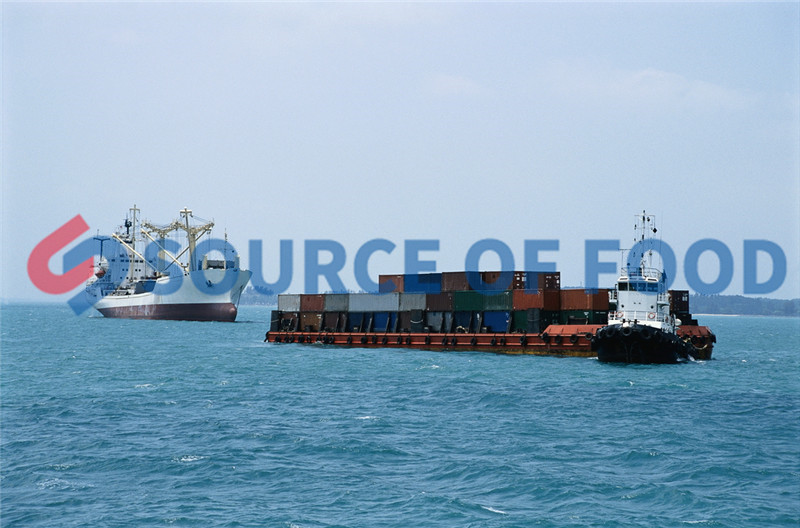 Our service
As a supplier of banana dryer, we strive to study new technologies and learn new knowledge. We hope to provide customers with better products and services. Our machines are reasonably priced and widely sold abroad. Our dryers have passed ISO high quality certification and EU CE certification.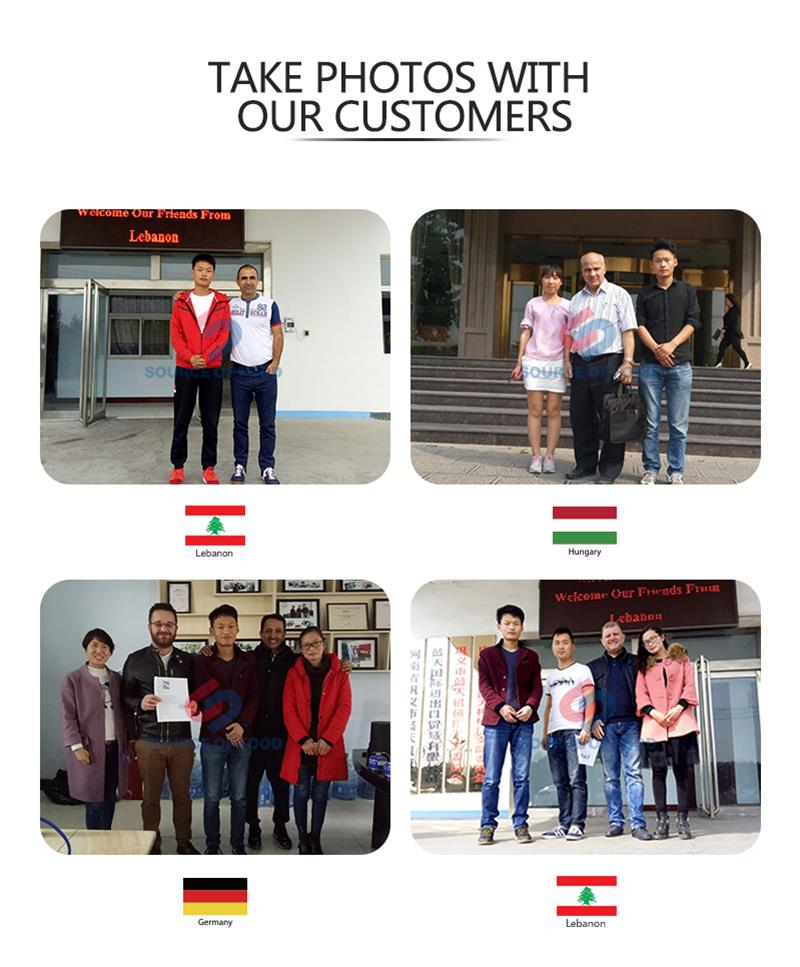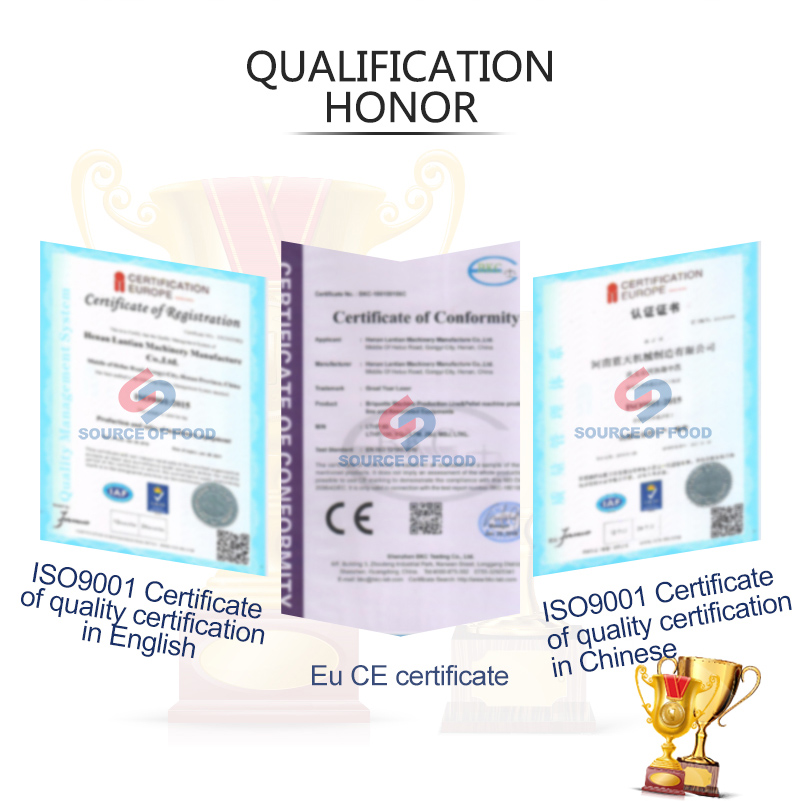 Source of Food is professional dryer manufacturer in Gongyi City. Our dryer is loved by major manufacturers and domestic and foreign customers. . If you need a banana drying machine, a potato dryer, a malt dryer and other dryer equipment, please contact us, we will provide you with more detailed information and services.