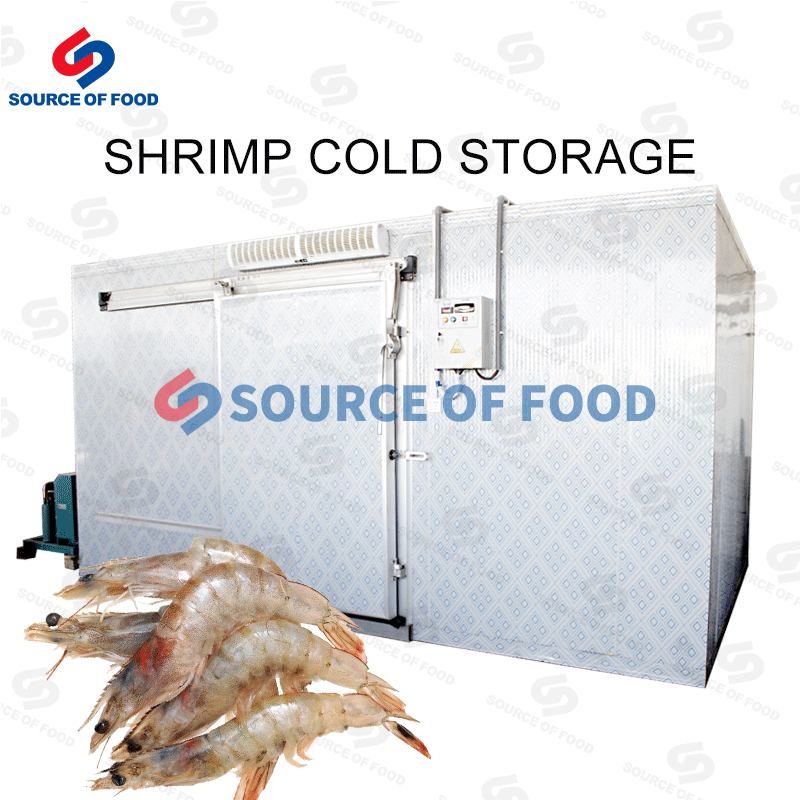 Product introduction
Shrimp is a kind of seafood with high dietary and therapeutic value. It has abundant nutritional value. Our shrimp cold storage can well freeze and store shrimp, preserve nutrients and use value of shrimp.The working principle of our cold storage for shrimp is to use refrigerant to evaporate in the evaporator, absorb the heat of antifreeze, compress the refrigerant after evaporation and heat absorption into high-pressure gas for refrigeration, then throttle into the evaporator through condenser, refrigeration cycle, refrigeration effect is good, wind curtain can effectively block the cold in the cold storage. The temperature in the cold storage can be adjusted by microcomputer, and the temperature can be adjusted by multi-grade, which is well received by customers at home and abroad.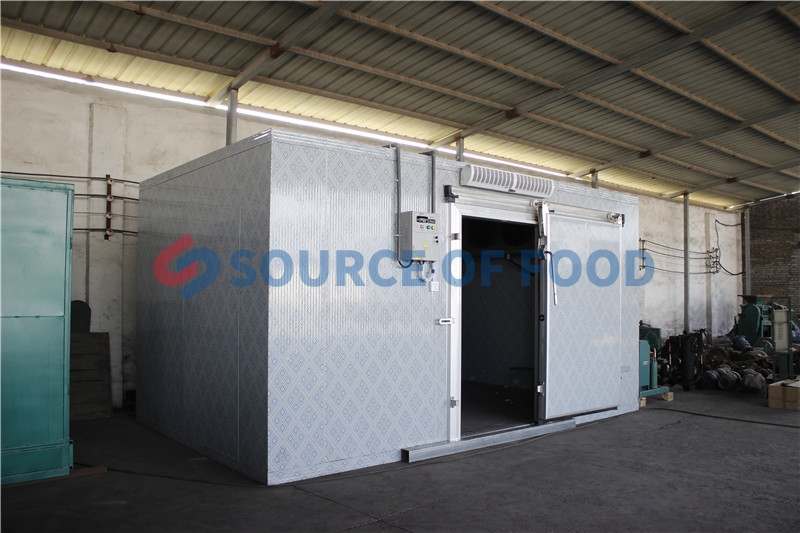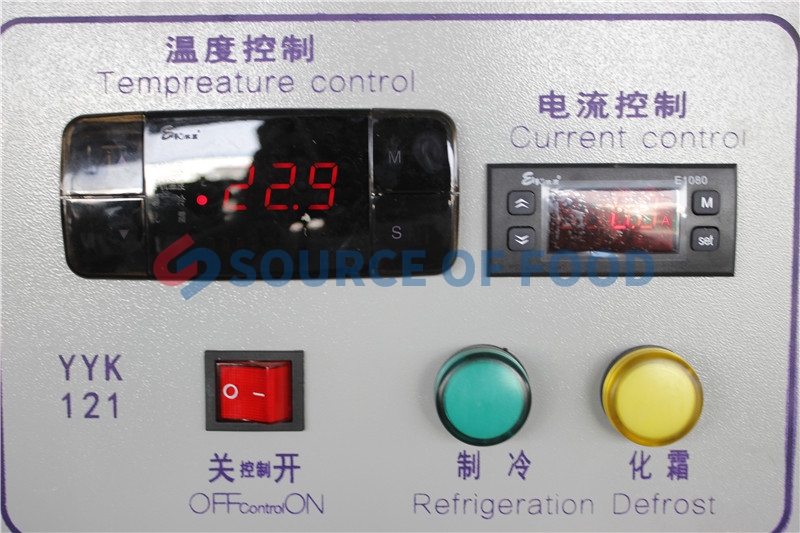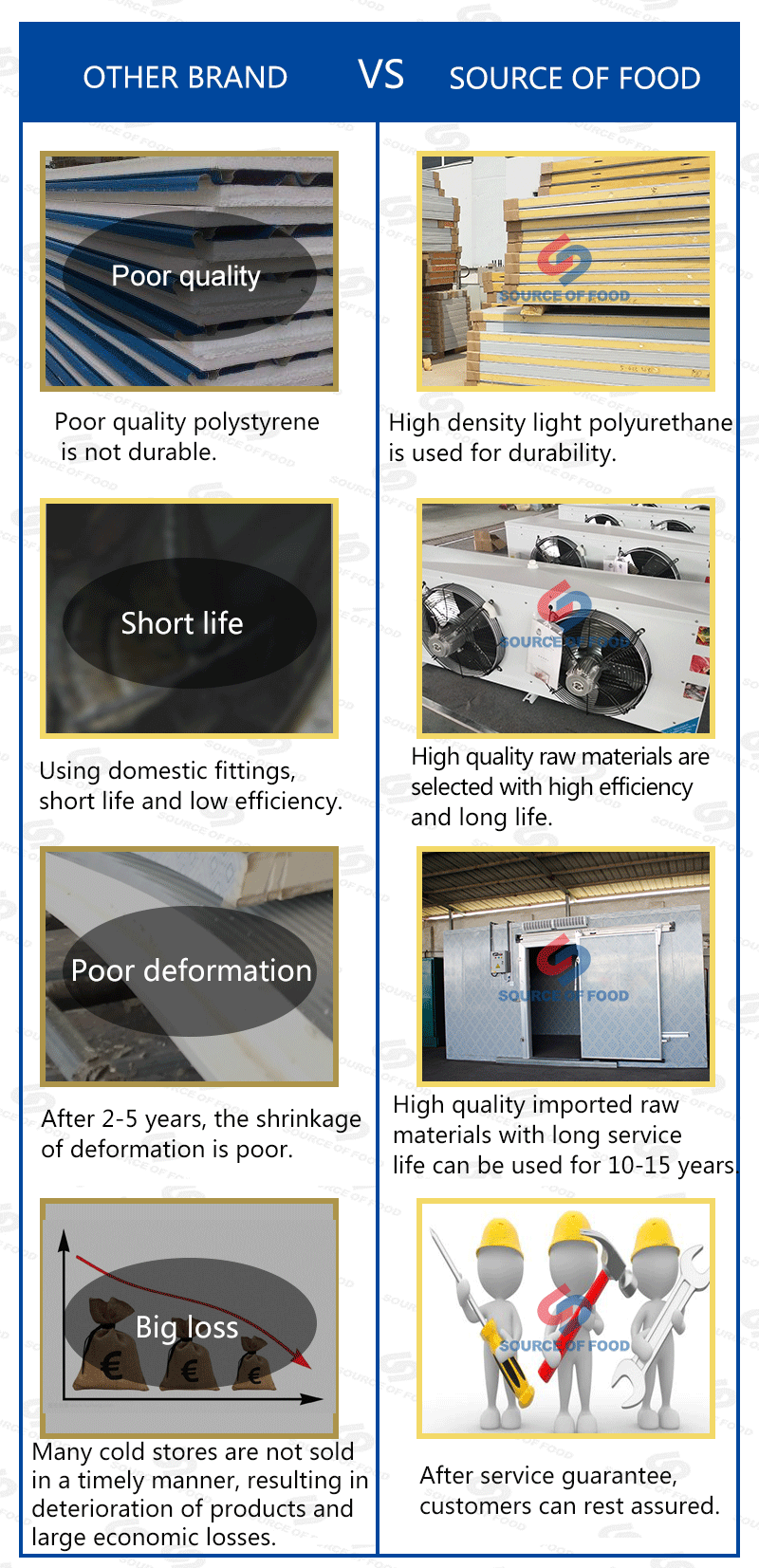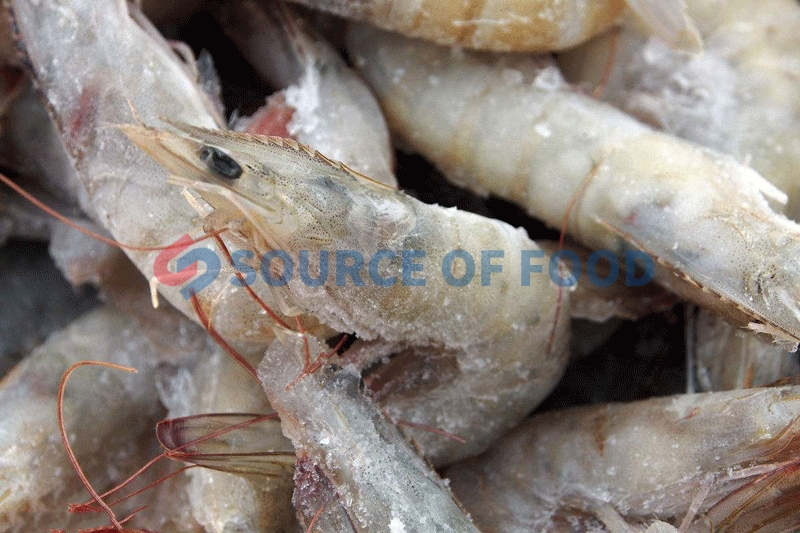 Widely used
Our cold storage for shrimp temperature can be adjusted to minus 5 degrees to minus 25 degrees, multi-grade adjustable, including preservation room, refrigeration room, freezing room and freezing room, can be widely used in food, meat, fruits, vegetables and other fields.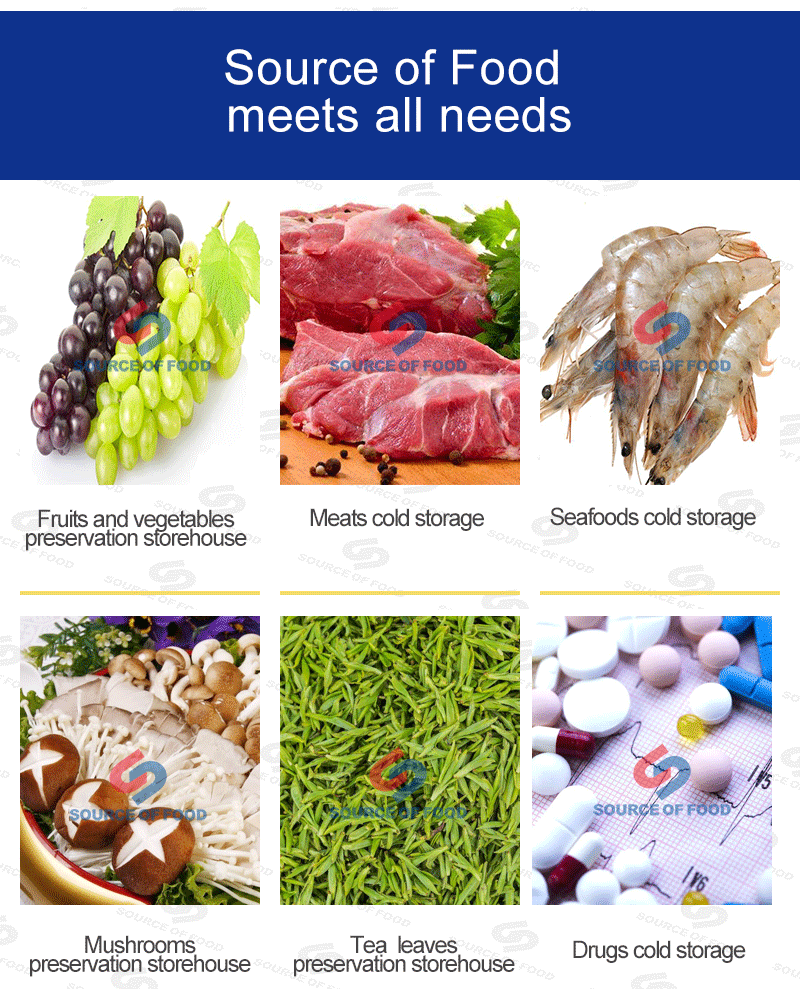 Packaging and delivering
We are shrimp cold storage manufacturer, designed and developed by our staff, easy to operate and sold overseas. In order to ensure that the machines purchased by our customers are intact, we will pack them in plastic film and wooden cases before shipment. The three common modes of transportation are sea, land and rail transportation, regardless of whether they are shipped or not. Whether the customer is at home or abroad, to ensure that the machine is delivered within the specified time.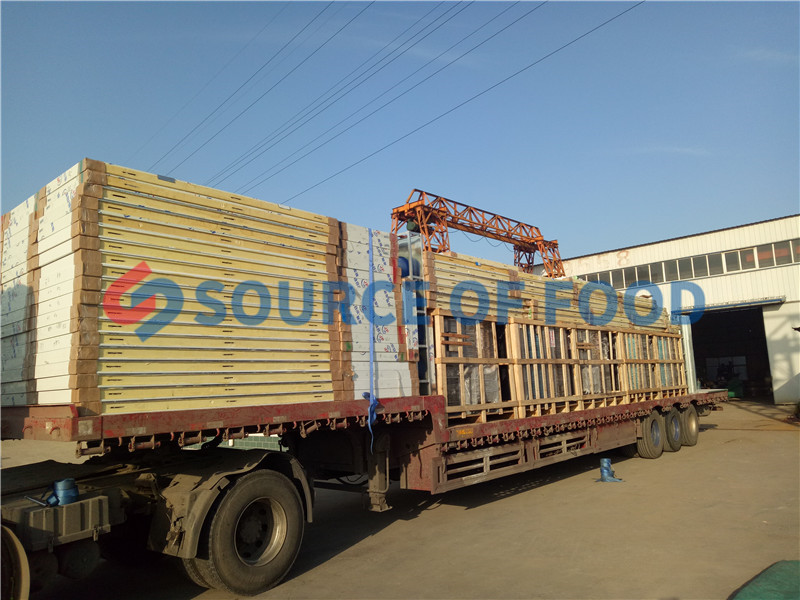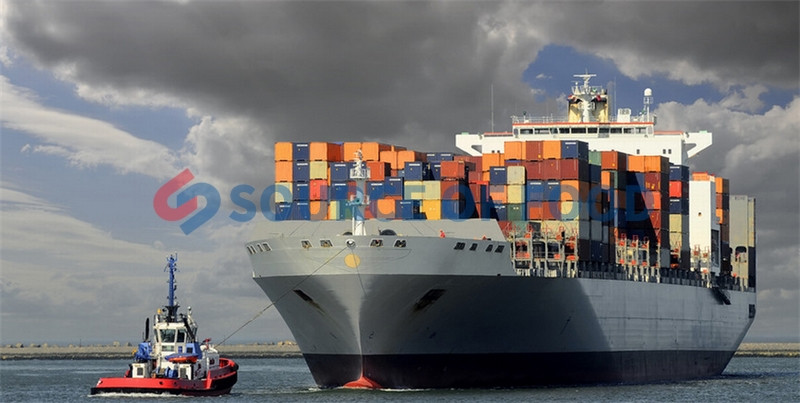 Our service
We are We are shrimp cold storage manufacturer, we focus on the development of environmental protection and energy-saving cold storage equipment, now, our cold storage has passed ISO high quality certification and EU CE certification, reliable quality, welcome customers to come and buy.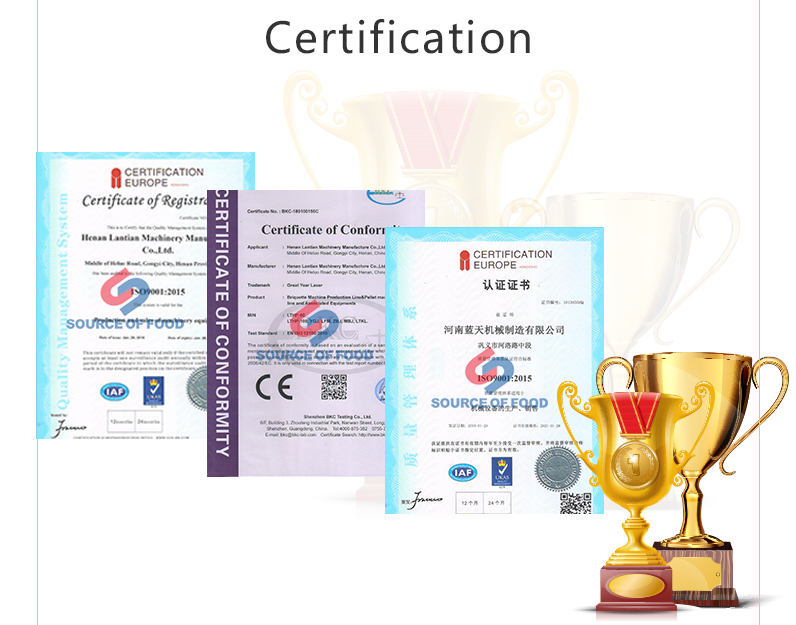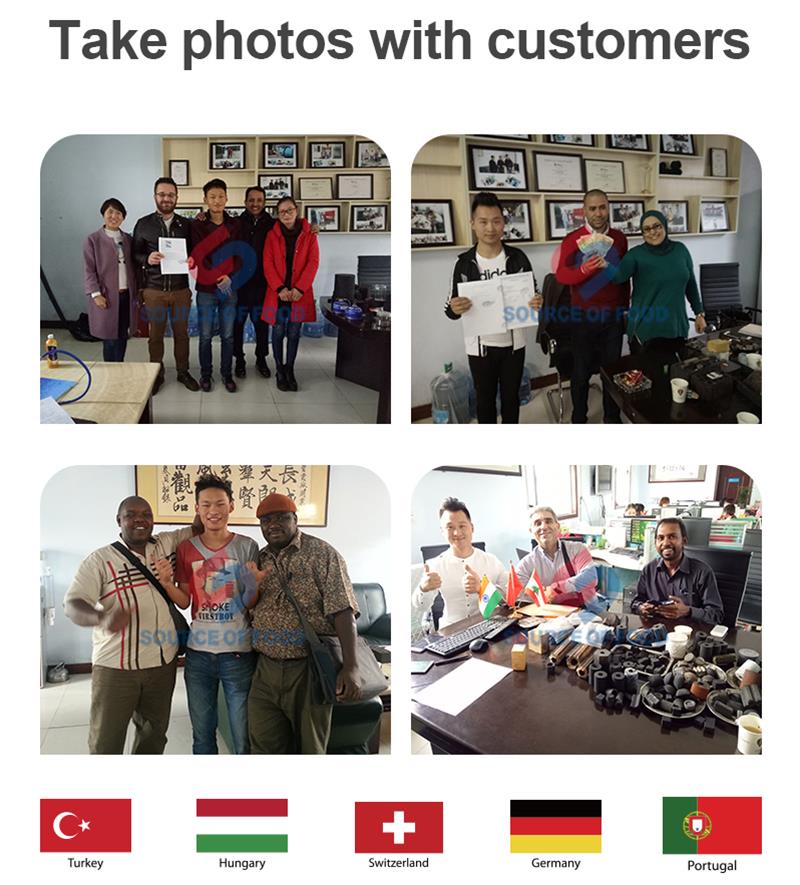 Company profile
We are the largest food machinery manufacturer in Gongyi. All the equipments are environmental friendly, healthy and pollution-free. If you need shrimp cold storage or other cold storage equipment, please contact our online customer service. Our company welcomes new and old customers to visit and purchase.