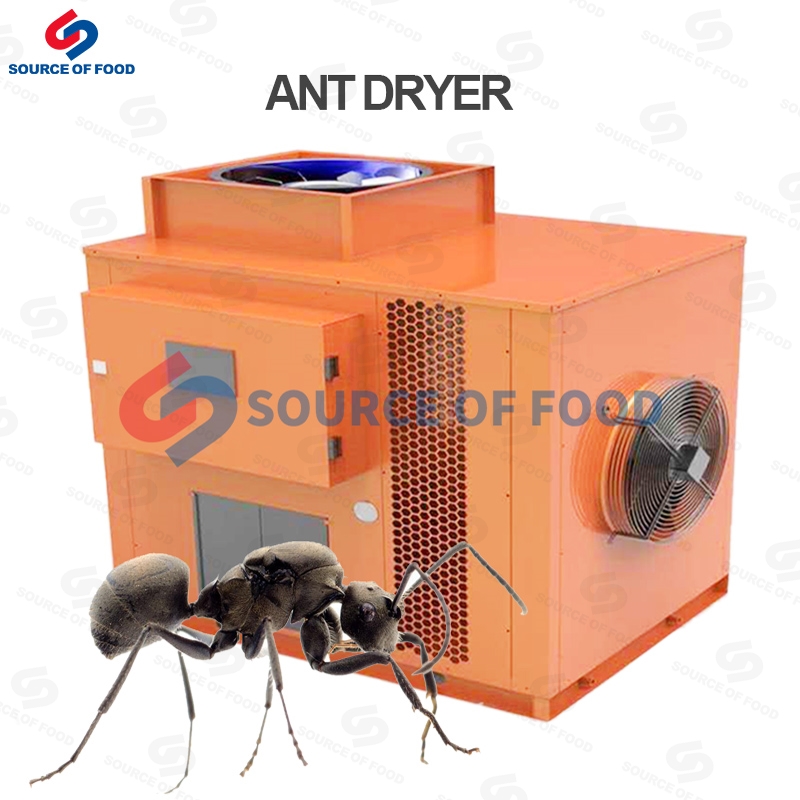 Product introduction
Ants are a common reptile insects, also used as traditional Chinese medicine, distributed all over the world, after our ant dryer drying into Chinese medicine easy to eat, with active collaterals and bones, detoxification and detumescence effect, often used for kidney deficiency dizziness, tinnitus, rheumatism, stroke and other symptoms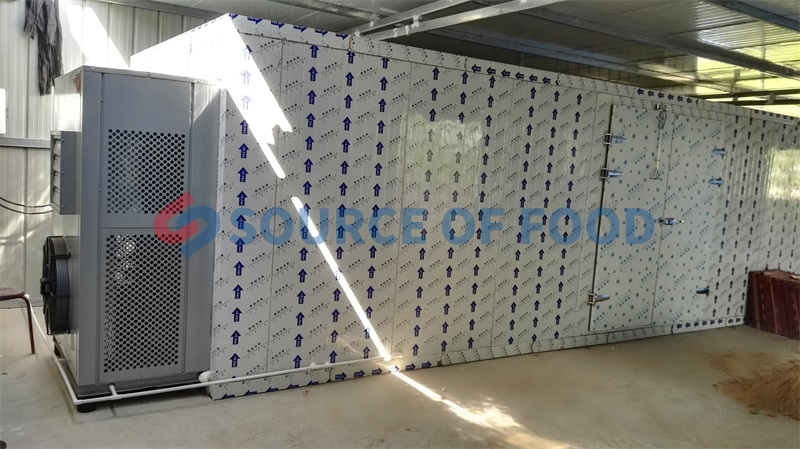 Our ant dryer machine utilizes the inverse Carnot principle in the drying process. It uses the heat energy converted from the energy compressed air to provide the temperature in the drying room to achieve the effect of drying. It is environmentally friendly and pollution-free in the drying process and will not dry the medicinal value of the material.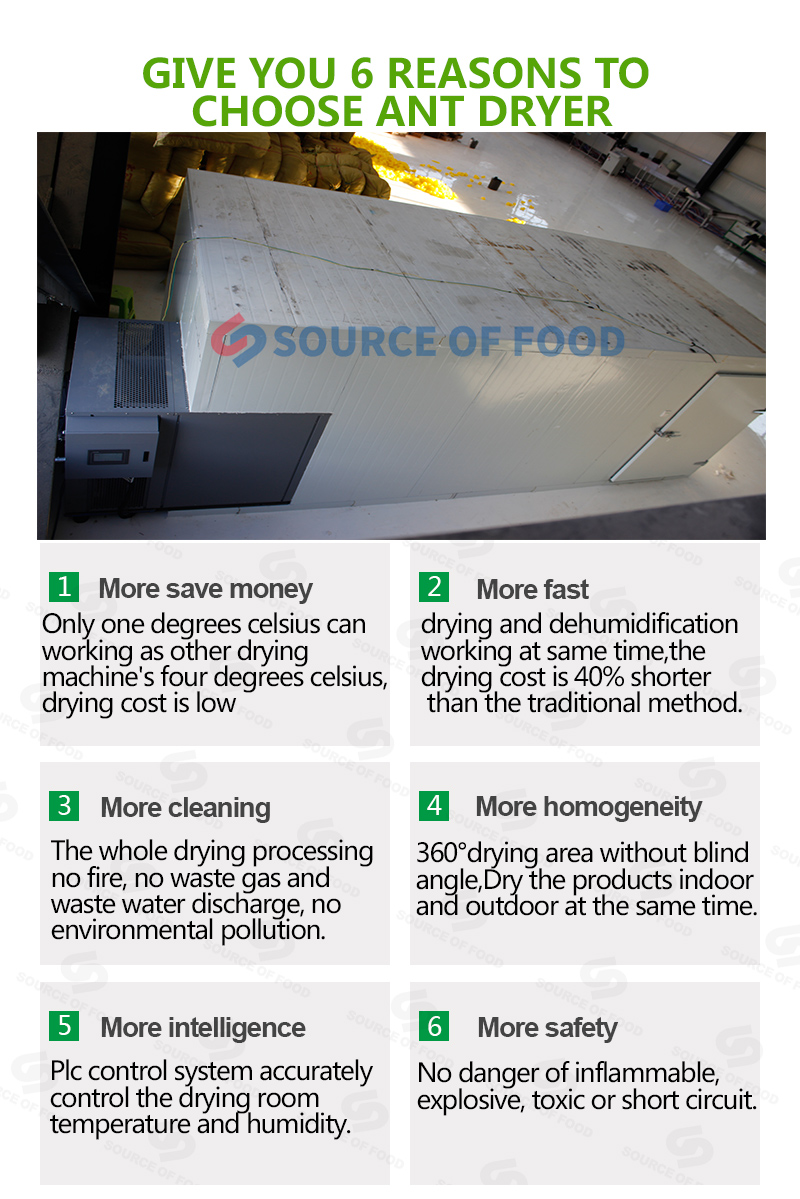 Our ant dryer machine price is reasonable and well received by customers from all over the world. In order to ensure that the machines received by our customers are intact, we will pack them in multiple layers to avoid wear and tear. There are three commonly used modes of transportation. We will choose the right mode of travel according to the needs of our customers.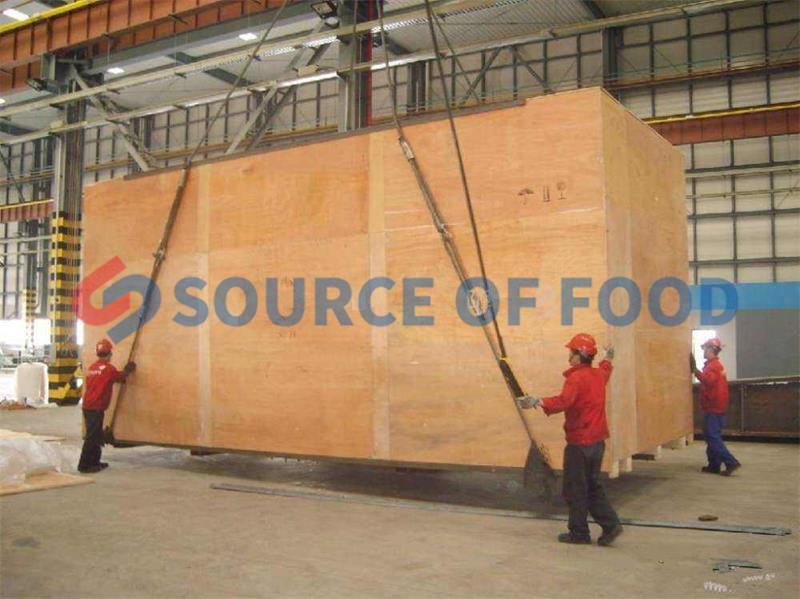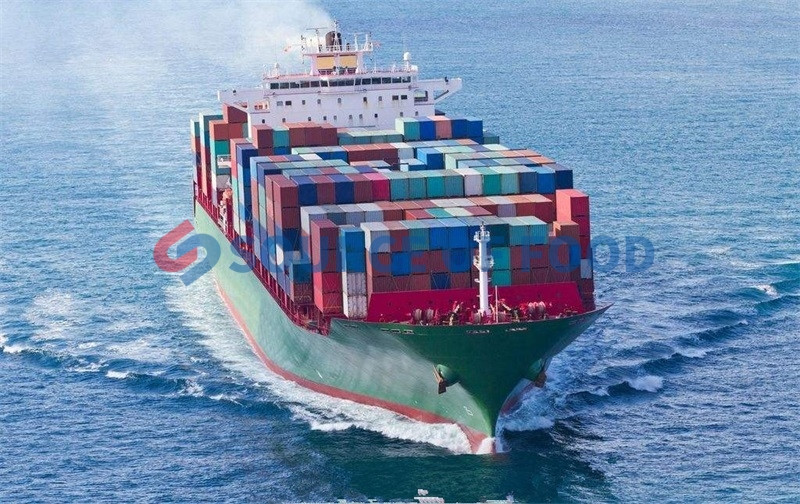 The customer is installed on the spot after receiving the ant dryer.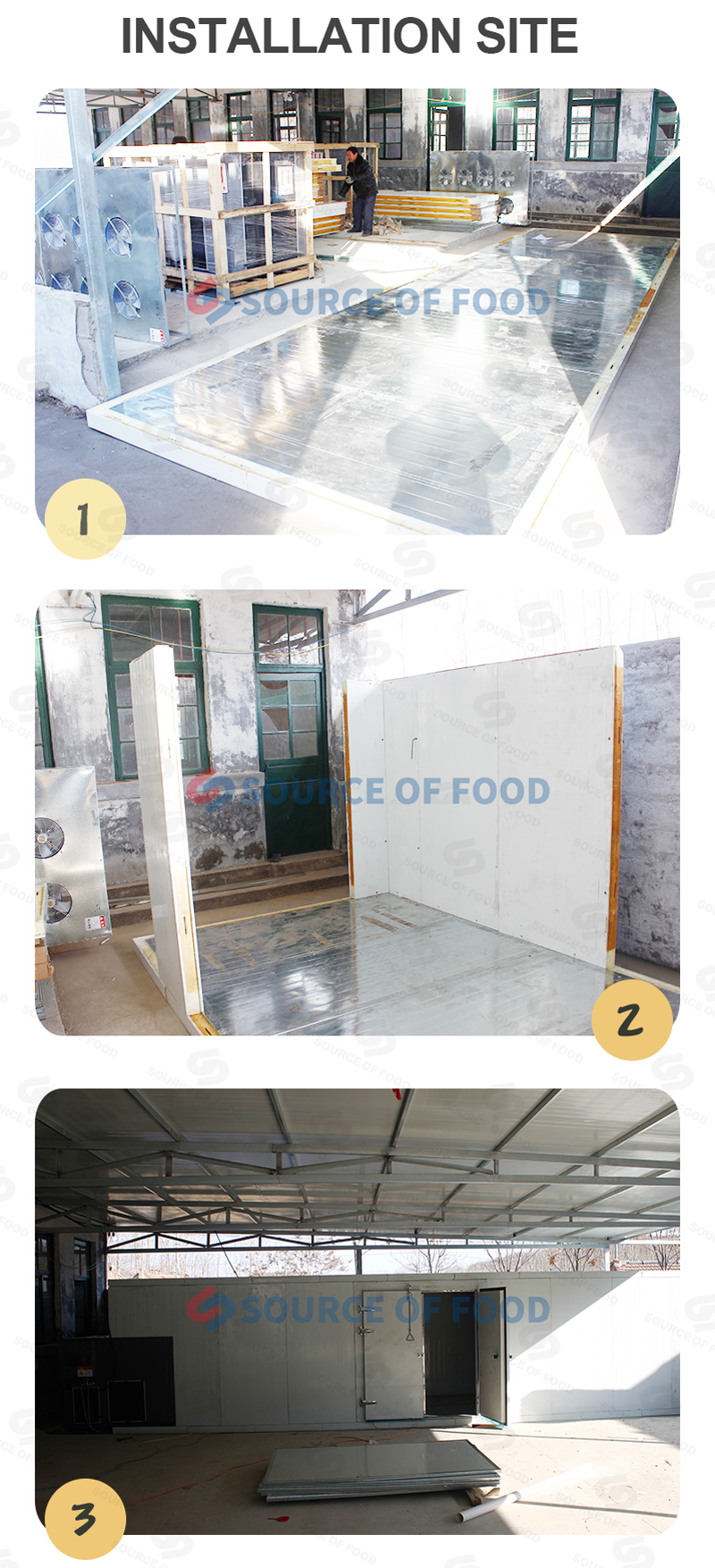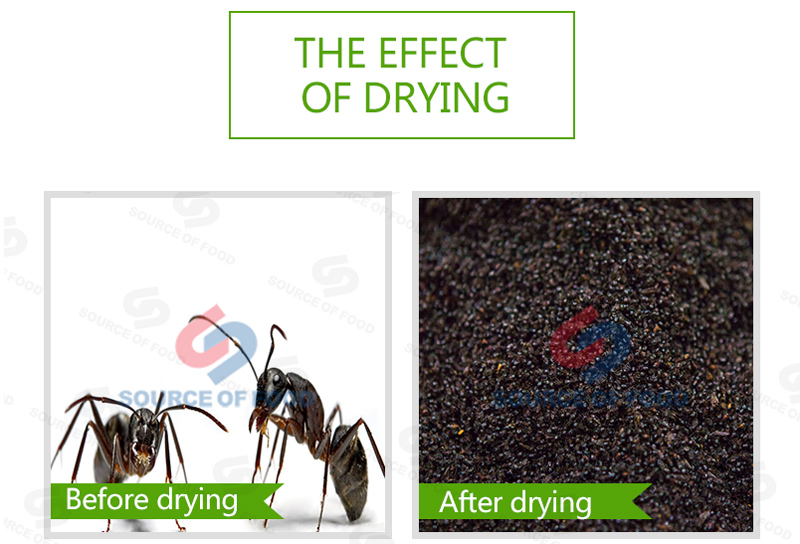 Our ant dryer is environmentally friendly and pollution-free, and has obtained a series of certificates. Many customers have come to test the machine and signed contracts.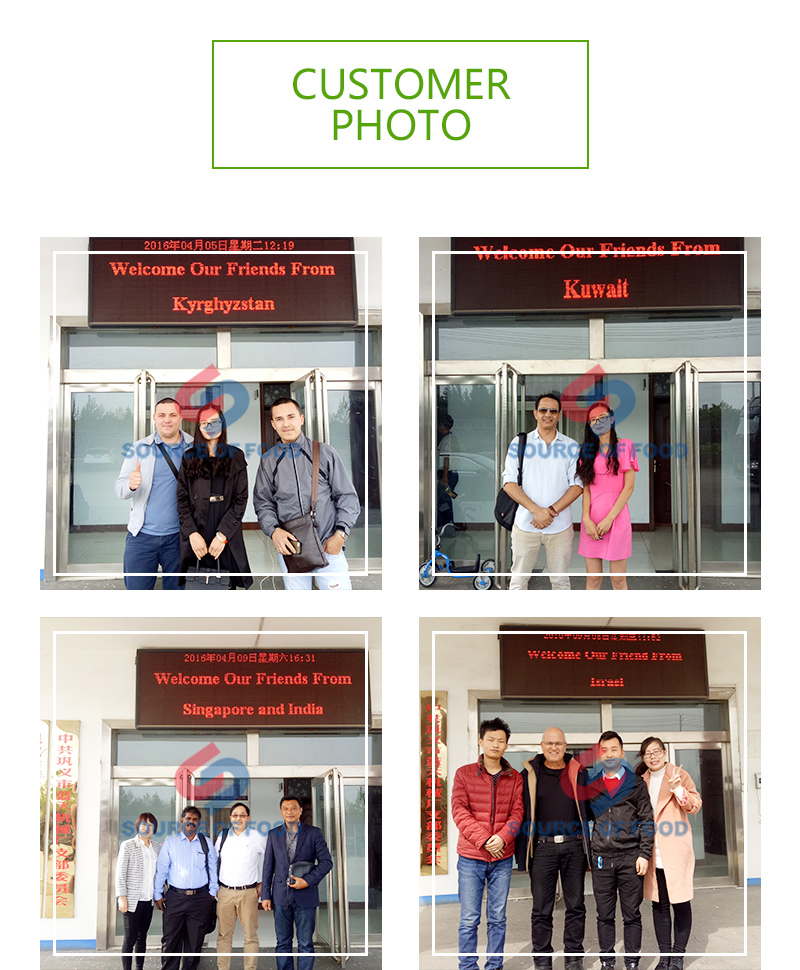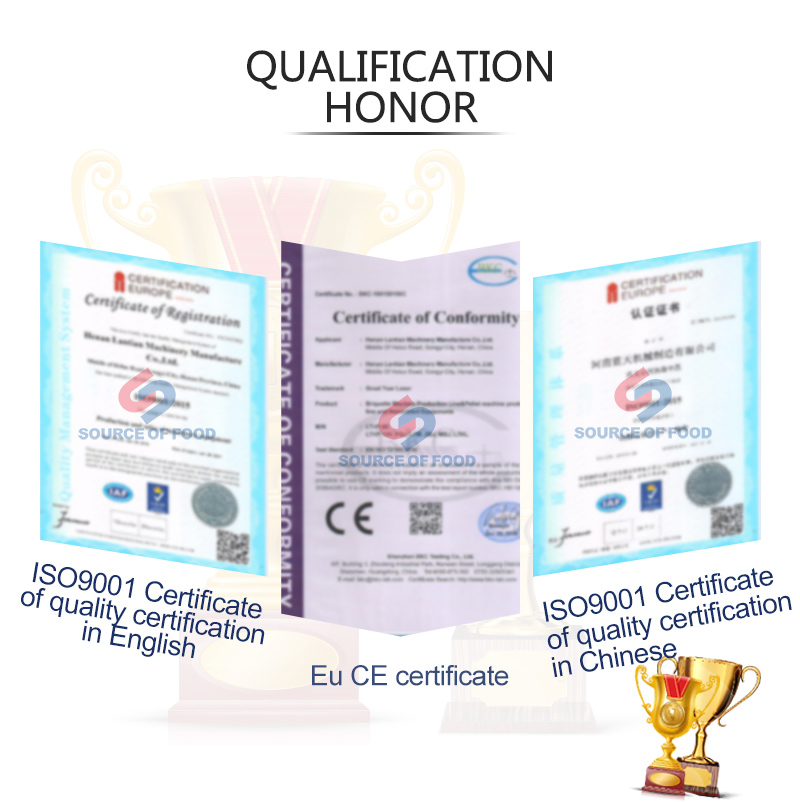 Our company is a professional dryer manufacturer, trying to learn new knowledge to develop more environmental protection equipment, if you need ant dryer or other drying equipment, please contact our online customer service, we will provide you with more detailed information and better service.