Longan is a kind of spherical fruit in granular state. It is widely cultivated from southwest to southeast of China. It is also cultivated in South and southeast of Asia. It is rich in nutrients, which can improve the nutrition of heat energy. It can also be dried by our longan dryer. It can be used directly or medicinally after drying. Our longan dryer machine is widely sold to various countries and is loved by customers from various countries.
Our longan dryer belongs to the air energy heat pump dryer. Using the inverse Carnot principle, the air is driven by electric energy to compress the compressor to provide heat energy to the equipment, releasing high temperature and heat, thereby increasing the air temperature of the drying chamber. To achieve the drying effect, the drying room is controlled by an intelligent controller.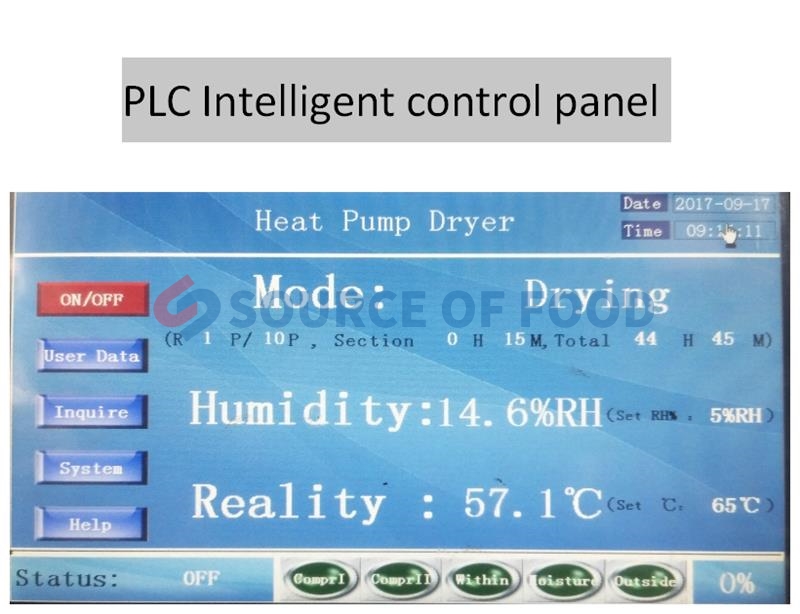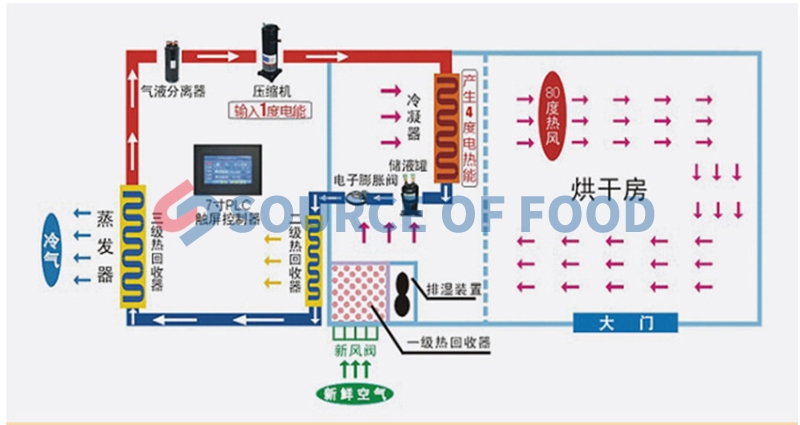 Before drying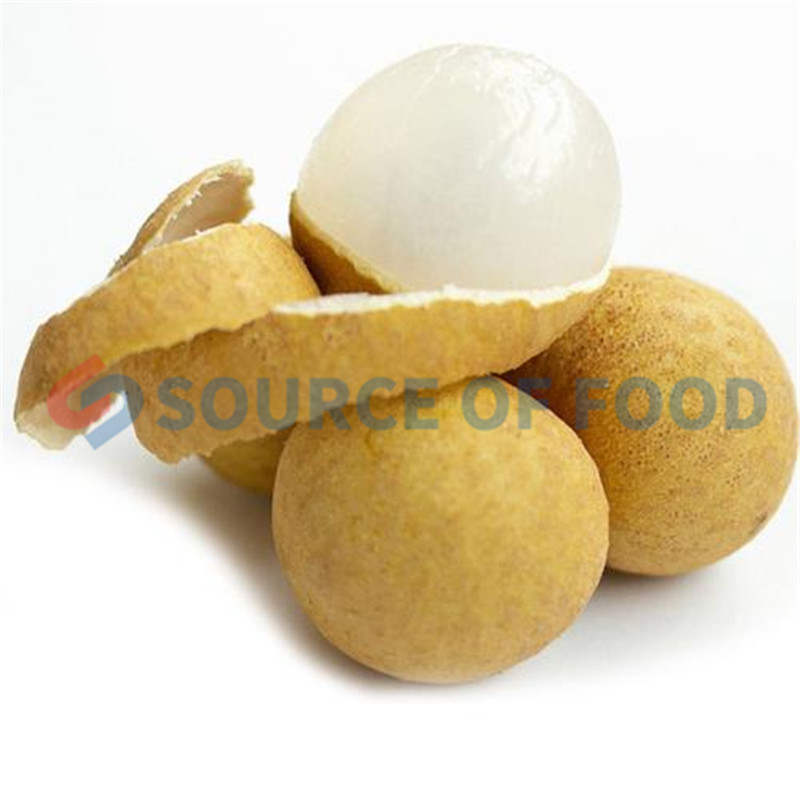 After drying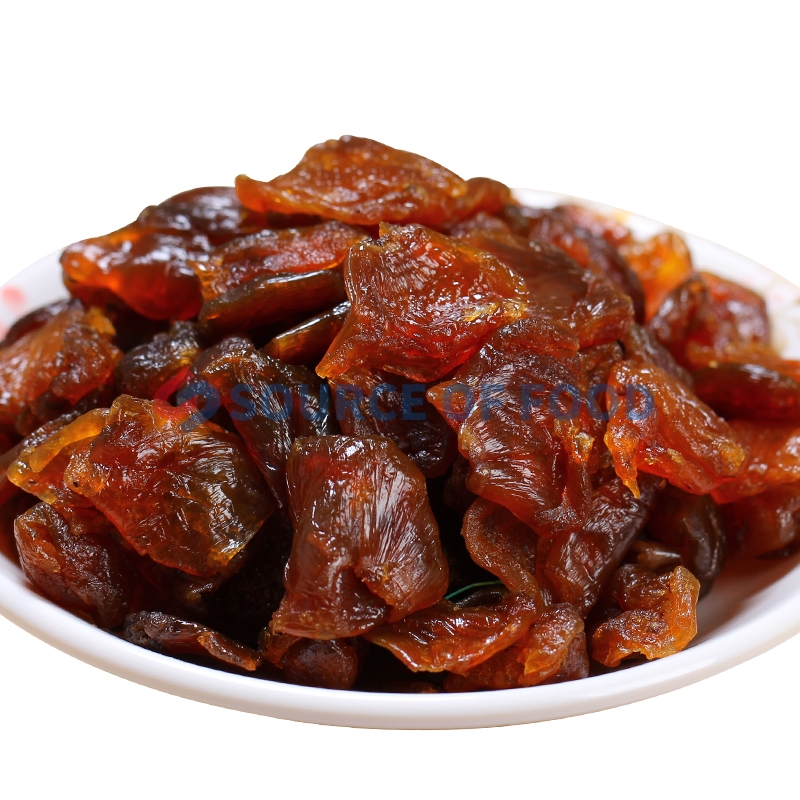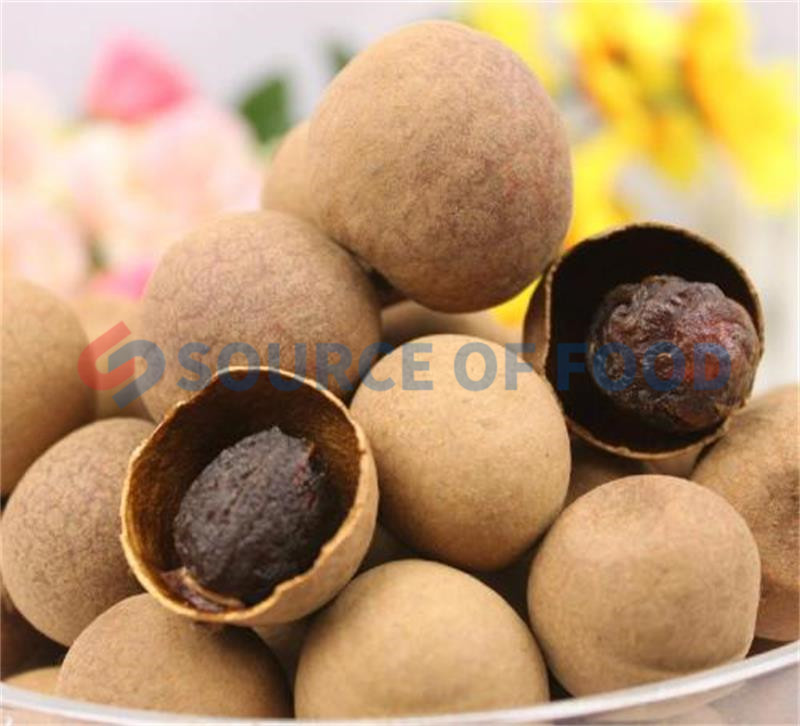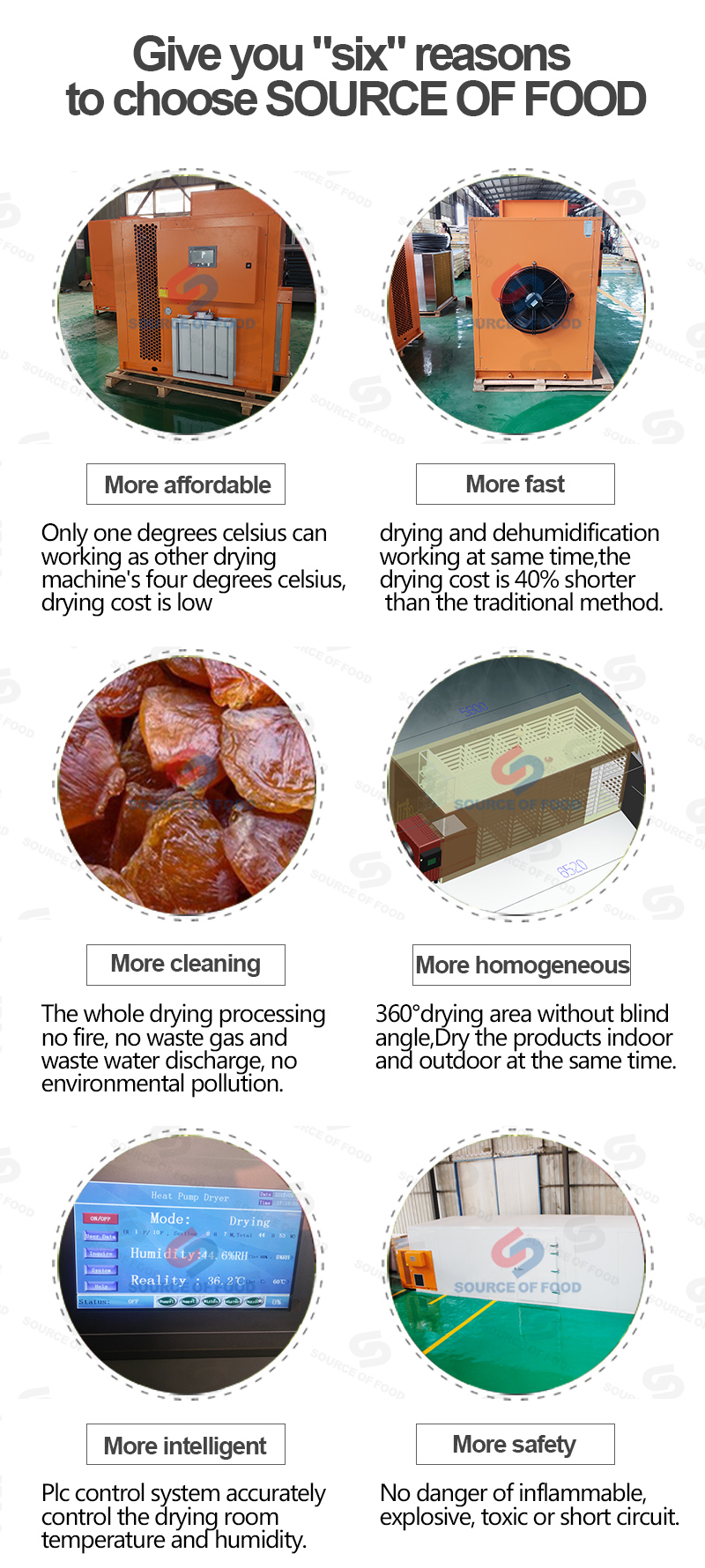 Our longan dryer are loved by customers all over the world. In order to ensure that the machines are intact, we will lay a layer of bubble plastic film or a layer of vapor phase rust-proof film on the outside of the machine. We ship with special personnel when we ship the goods. There are three modes of transportation: sea, rail and land transport.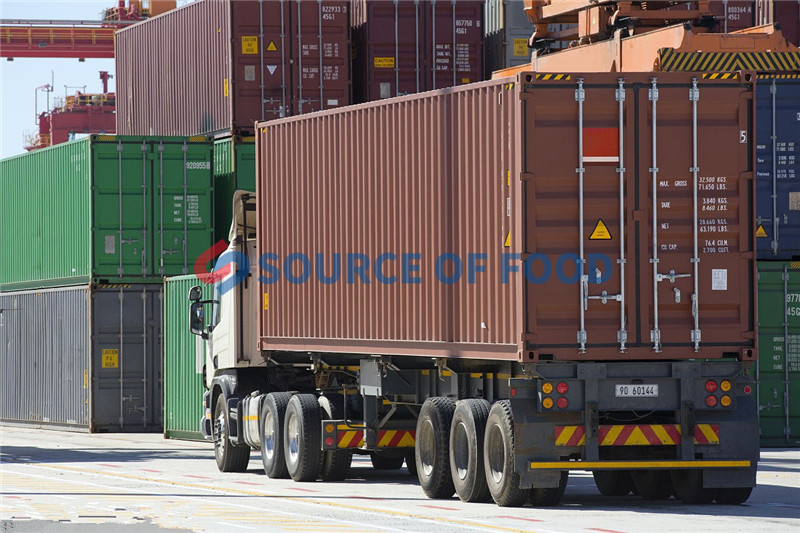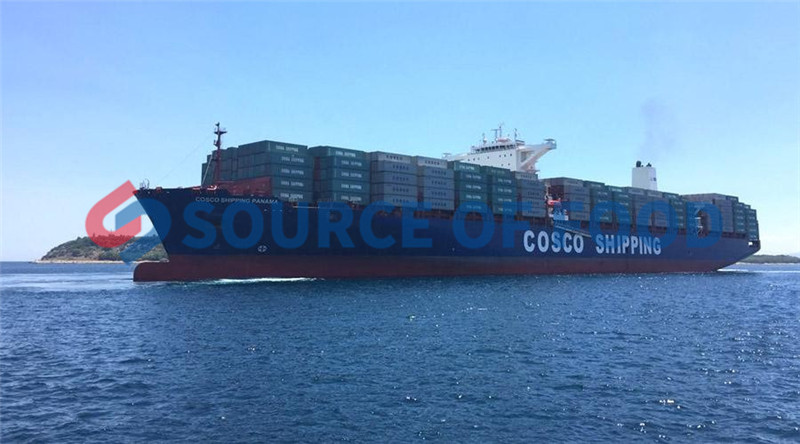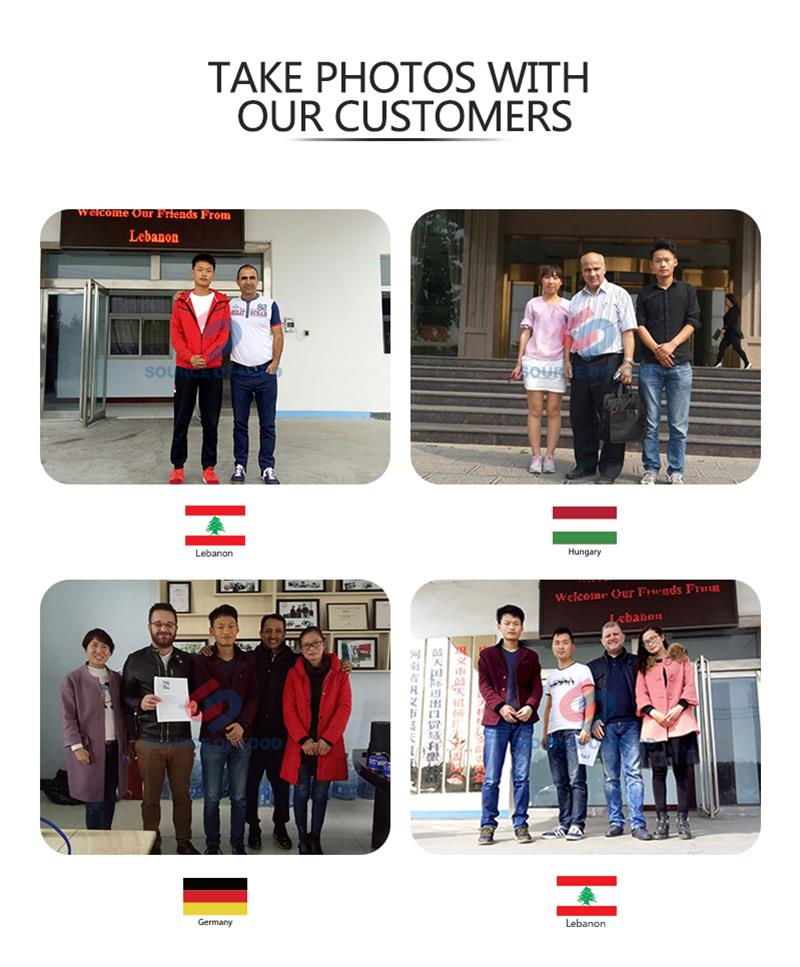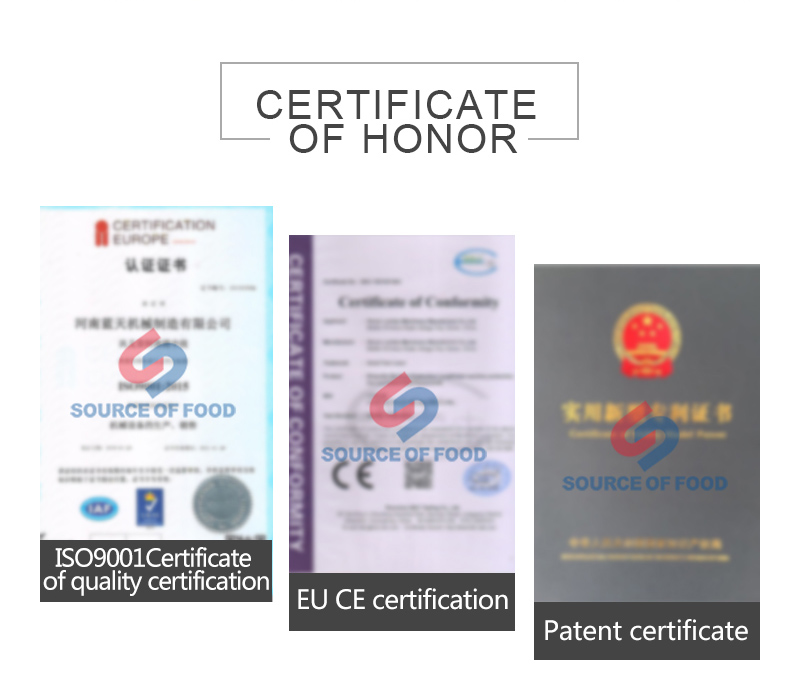 Our factory is located in the middle section of Heluo Road, Gongyi City, close to the Longhai Railway and Lianhuo Expressway, with convenient transportation, .If you want get a longan dryer machine price, and other dryer equipment, please contact us, we will provide you with more detailed information and services.