Chili is a very widely grown cash crop in various parts of the world. It can be used to make a variety of sauces to increase the aroma of the food. Nowadays, people like to eat snacks and hot pot, barbecue and so on are inseparable from pepper. After drying, the peppers are more fragrant, easy to store for a long time, and can reduce the losses caused by transportation. Many manufacturers choose to use
chilli dryer
for production in order to improve their work efficiency.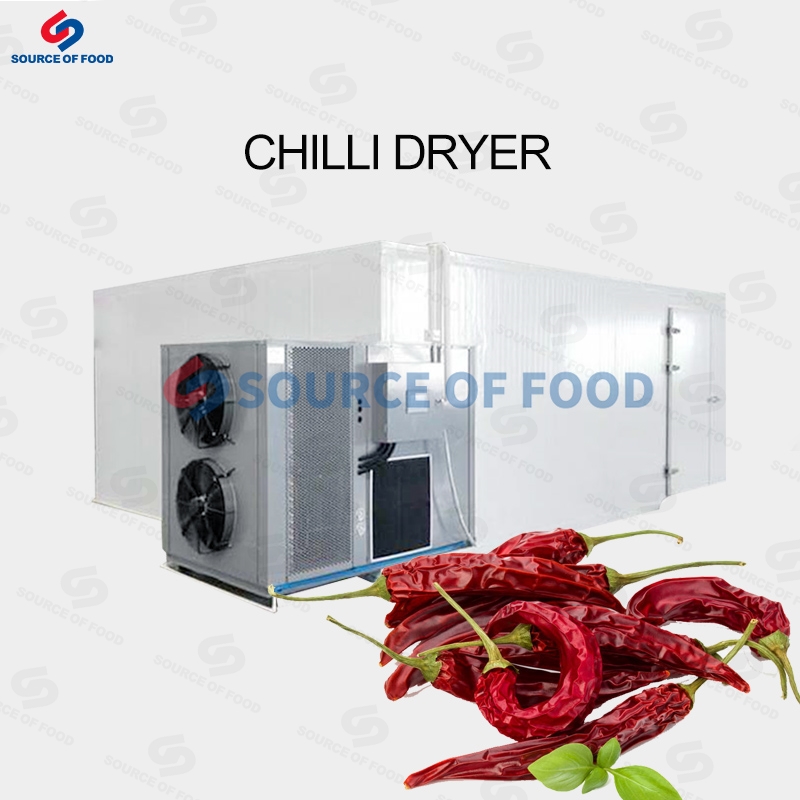 Our chili peppers dryer is made from food grade steel plates without distortion or rusting. The sealed box design does not require you to pay attention to a series of external factors such as the weather. You only need to put the pepper into the drying room, set the required temperature and humidity on the PLC control panel outside the machine, the machine will dry it by itself, and the dried chili will be bright and bright, and many customers come. Our factory visits and inspections are very satisfactory for our machines and the results of trial production.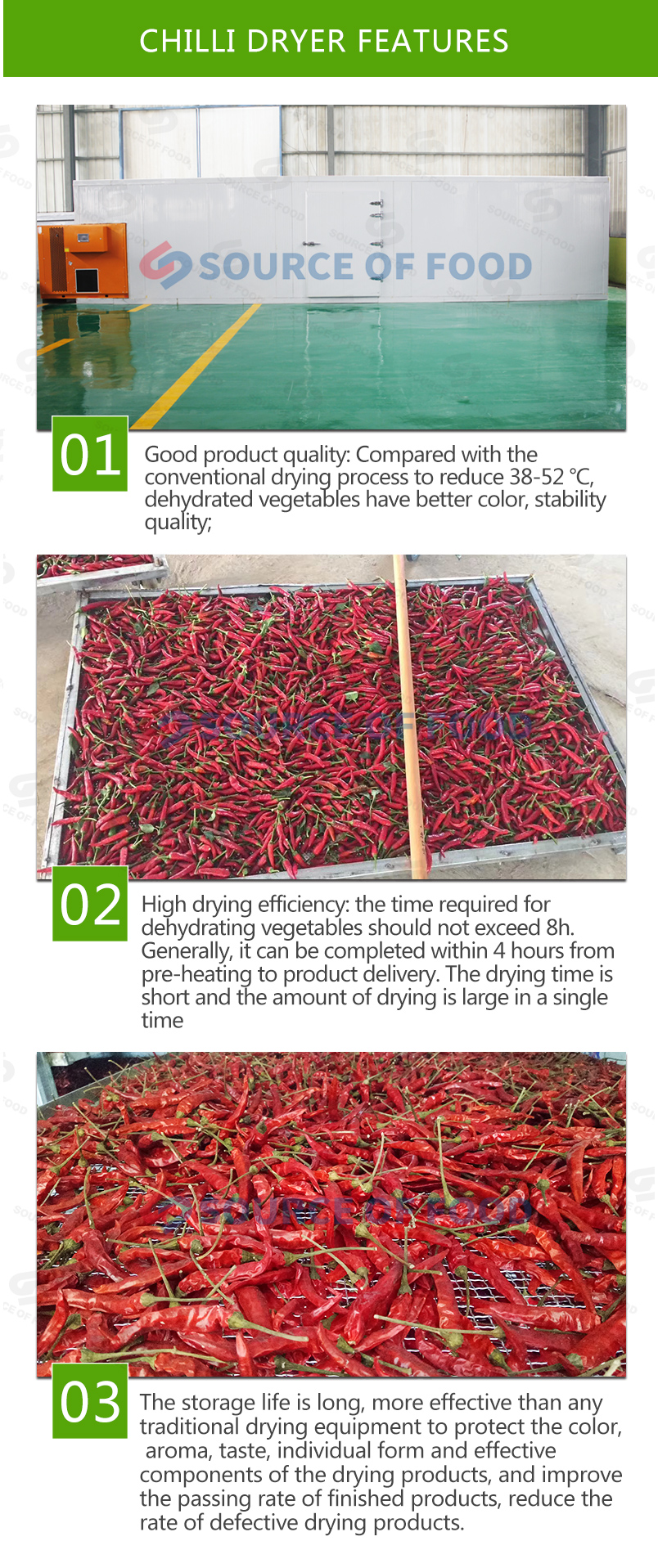 We always pay great attention to the practicality of the machine. In addition to drying a variety of crops such as pepper, our chilli dryer can also dry a variety of materials such as fruits, vegetables and noodles that we eat daily. The machine is also excellent because of its own. Features are well recognized by customers. If you need a dryer, please leave a message to us, our staff will design the machine that suits you according to your production, site and size, and there will be professional staff to install it for you.