Pepper is widely cultivated all over the world. It is a popular cash crop. People use it to make a variety of delicious food. We can't leave the role of pepper in the catering industry. After drying, the peppers are rich in flavor and easier to store and transport. Many manufacturers choose to use the
chilli dryer
for production in order to improve their work efficiency and meet the huge market demand.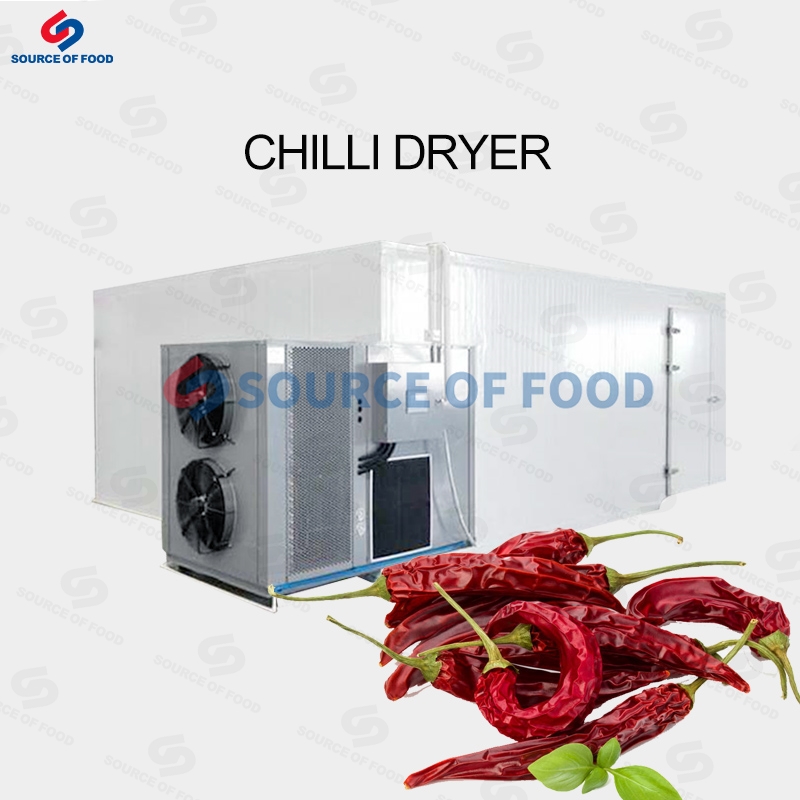 As red chilli dryer machine manufacturer, we have been committed to producing efficient machines for the convenience of our customers. Our dryers are manufactured using food grade steel plates without deformation and water rust. Secondly, our machines are designed in a sealed box, so you don't need to pay attention to the weather and other external factors. The change. You only need to put the pepper into the drying room, set the required temperature and humidity on the control panel, and the machine will dry it by itself. The dried chili is recognized by the customer both in color and taste.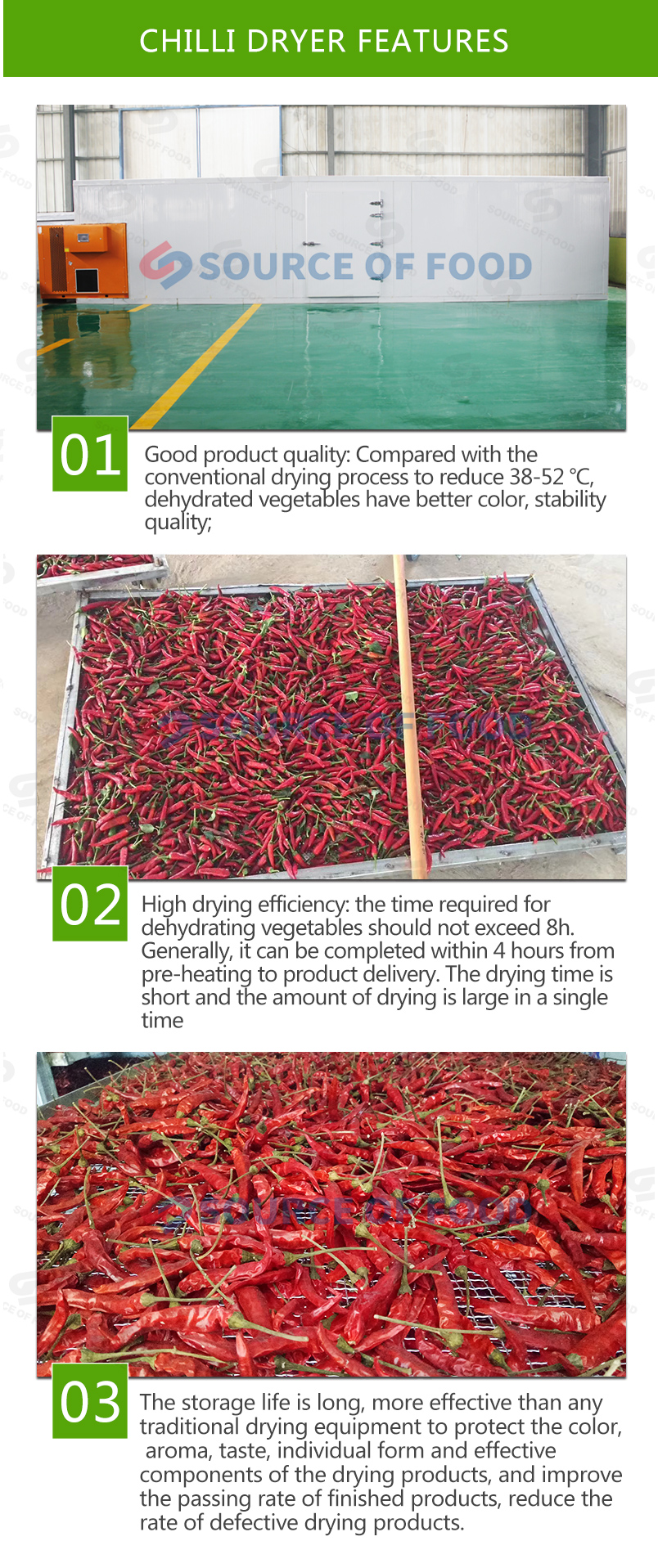 In addition to drying a variety of crops such as pepper, our chilli dryer can also dry a variety of materials such as fruits, vegetables and seafood that we eat daily. The machine is also recognized by customers for its excellent characteristics. If you need a dryer, please leave a message to us, our staff will design the machine that suits you according to your production, site and size. And there will be professional staff to install it for you, so that your machine can be put into use in a short time.